Former Karnataka minister Gali Janardhan Reddy of the BJP throwing a mind-boggling Rs 500-crore wedding for his daughter Brahmini has become the talk of the town for obvious reasons. While millions of Indians are queuing up at the banks for cash so they can eat, cash king Reddy is throwing away currency notes on lavish sets and jewellery – most probably not in denominations of Rs 100 or less.
Reddy, an accused in several money laundering and illegal mining cases, is one of the richest politicians in the state. No wonder the BJP high command has instructed all its partymen to stay away from the grand party in this time of crisis. So it doesn't dent their image any further.
But politicians in India have seldom shied away from such extravaganza no matter what. And here is a list to refresh your memory:
Haryana Congress leader's son marries MLA' daughter
Venue: New Delhi, Haryana
Cost: Nearly Rs 250 crore
In March 2011, Congress leader Kanwar Singh Tanwar's 26-year-old son Lalit tied the know with former independent MLA Sukhbir Singh Jaunapuria's 26-year-old daughter Yogita.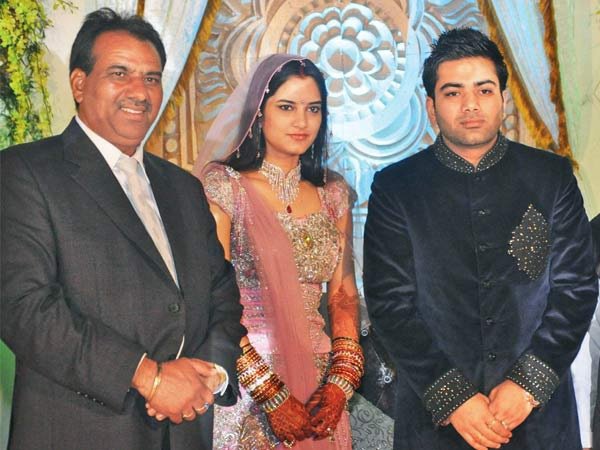 The wedding extravaganza comprised four functions – in Haryana's Jaunpur village, at Tanwar's farmhouse in Asola and at Delhi's Ashok Hotel. The groom got a Rs 33-crore, seven-seater chopper as a gift, Rs 21 crore were given away in tilak-shagun. The 15,000 villagers from Jaunpur (every Gujjar was invited) received Rs 11,000 each, the groom's tika was done with Rs. 2.5 crore, silver biscuits were given away as return gifts. The function at Ashoka hotel was attended by then prime minister Manmohan Singh.
Hyderabad Congress leader's grand-daughter marries son of a business tycoon
Venue: Hyderabad
Cost: Rs 100 crore
In June 2011, the grand-daughter of GVK Group founder G V Krishna Rao, Mallika, married Sidharth, scion of a Hyderabad-based infrastructure company Indu Group. Mallika is also the maternal grand-daughter of T Subbarami Reddy, a senior Congress leader and former Union minister.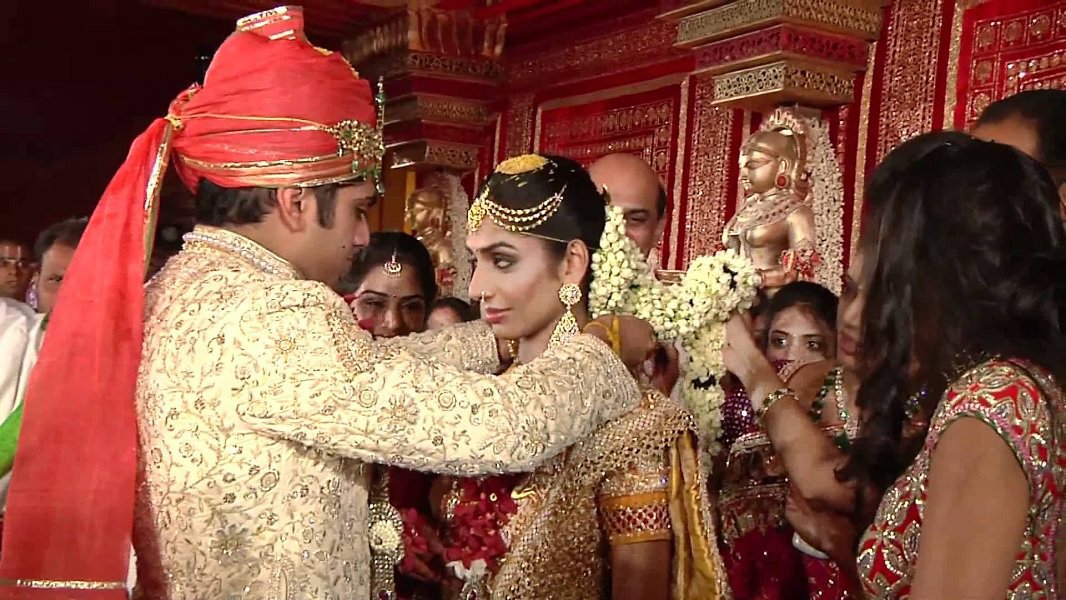 The wedding became a talk of the town from the day the invitations were sent – some 5,000 cards, each worth Rs 5,000, with an exquisitely carved image of Lord Venkateshwara. Chartered jets ferried guests from Delhi and Mumbai including Bollywood A-listers. The entire Shamshabad Airport Arena, and the adjoining five-star Novotel Hotel and Hyderabad International Convention Centre were booked.
RJD chief Lalu Prasad Yadav's daughter to son of an income tax official
Venue: Bihar
Cost: Rs 3-4 crore, but cost the exchequer Rs 100 crore
In May 2002, Bihar's first couple married off their second daughter Rohini to the son of Rao Ranvijay Singh, a senior Mumbai-based income-tax official.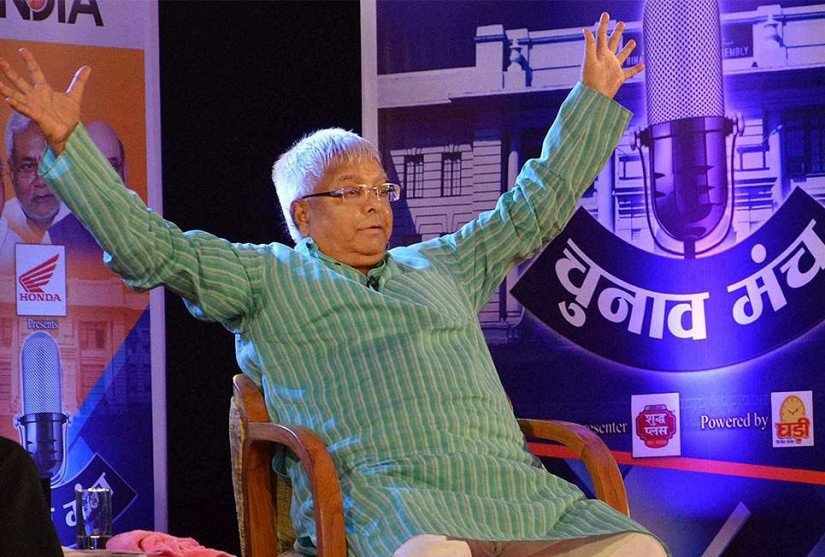 The wedding is remembered for the heavy burden on the state's exchequer and goonda-ism of RJD loyalists-miscreants who took away nearly 100 cars from showrooms to give away as wedding gifts. It was one of the most lavish weddings of those times – the richest set ever in the state erected for the wedding, the jaimala stage was worth over Rs 1 crore, 10,000 invitation cards were printed.
Jayalalitha's foster son marries actor's daughter
Venue: Tamil Nadu
Cost: Rs 10 crore, as per Income Tax officials
In 1995, during her first term as Tamil Nadu chief minister, Jayalalitha organised an obscenely lavish wedding for her 'foster son' VN Sudhagara with legendary actor Sivaji Ganesan's granddaughter, Sathyalakshmi. The 28-year-old bridegroom was actually Jayalalitha's friend-turned-sister-turned-confidante Sasikala Natarajan nephew.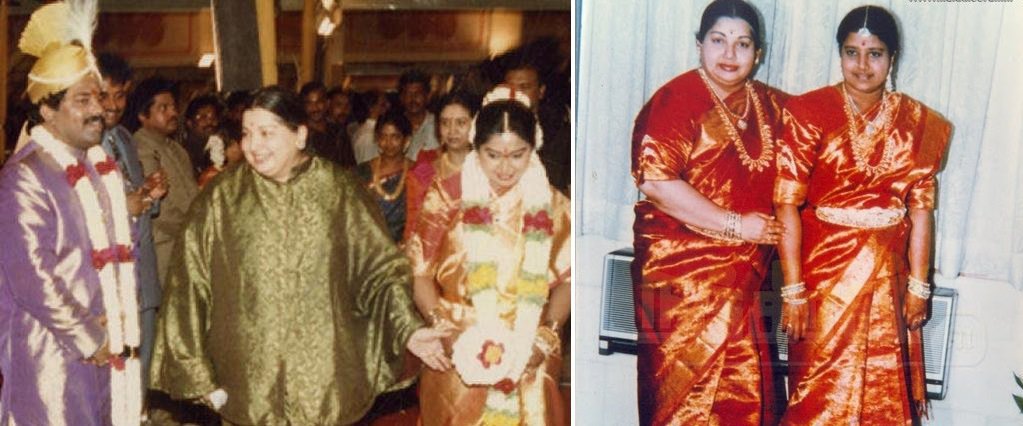 Well, this wedding spelled the beginning of Jayalalithaa's downward spiral because it irked the public for its "maharajah-like opulence": A 2-km-long, illuminated baraat route, a 70,000 sq ft pandal designed by celebrity art director Thotta Tharani, 10 dining halls, some 1,50,000 guests, two lakh tamboolam (return gift) packets, silver plates in VIP invitations, some 1,000 rooms booked at Madras's top hotels, 300 AC cars deployed for guests.
Did you know that Jayalalitha holds the Guinness World Record for hosting the "largest wedding banquet/reception"?