The world is a sick and twisted place sometimes, and we've all heard of at least one bone-chilling story of merciless, and endless horror inflicted by serial killers across history. And the shudders don't end until they've actually bitten the dust.
These renowned serial killers had the most freaky last words recorded right before they were executed.
Saying these words as they stared death in the face seems like the perfect reflection of psychopathy, if there ever was one.
1. Peter Kürten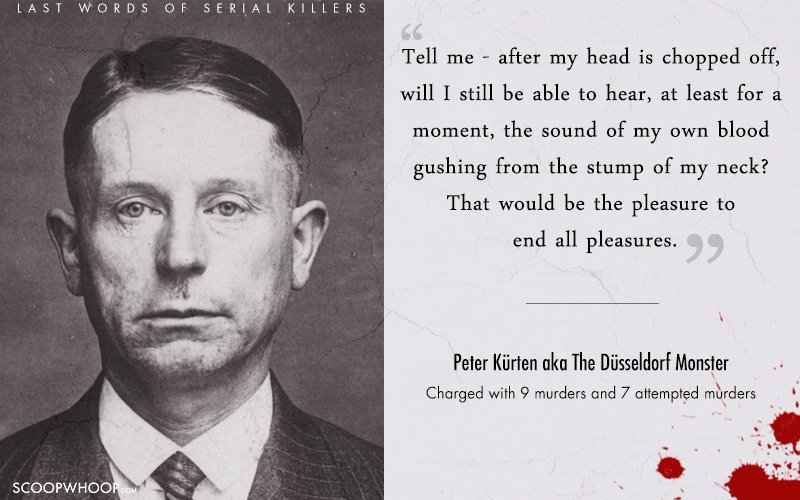 Beheaded by the state in 1931, this German serial killer also went by the nickname 'The Vampire of Düsseldorf' after having eventually pleaded guilty for the gruesome crimes he committed between February and November in 1929. These last words are a shocking look into his dark psyche.
2. James French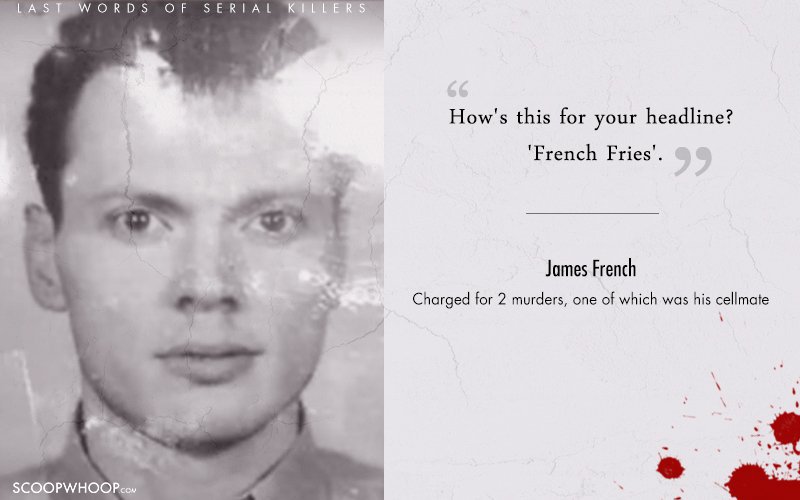 Already imprisoned for life for killing a motorist while hitchhiking, French wanted to end his life. But allegedly afraid to commit suicide, he murdered his cellmate to compel the state to execute him. He was finally given the electric chair in 1966 – which inspired his twisted last words – a morbid pun.
3. George Appel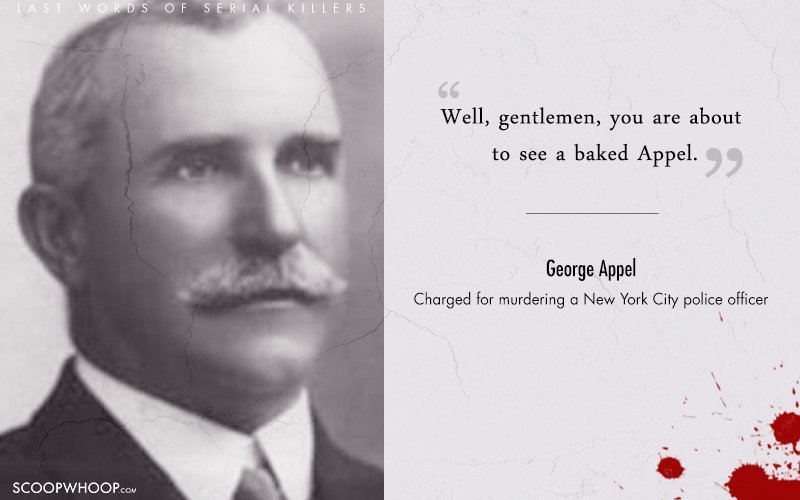 Yet another pun-happy killer, Appel was convicted of murder in the first degree for killing a police officer in 1928 and was sentenced to death by electric chair. While being strapped to the fatal device, he laughed to the officers as he said these deathly words.
4. Carl Panzram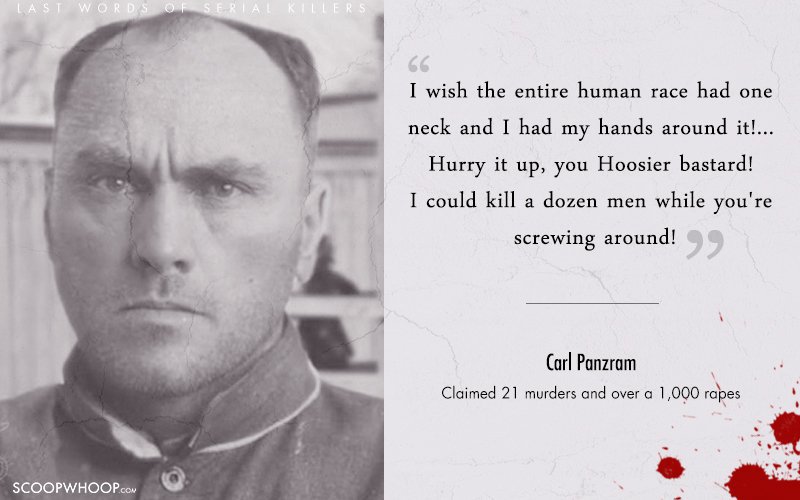 This American serial killer, rapist, arsonist and burglar confessed to having committed 21 murders and over 1,000 rapes. After a series of prison sentences and escapes, Panzram was finally executed in 1930 after he murdered a prison employee. His last words are an apt indication of the angry and dysfunctional person he was.
5. Aileen Wuornos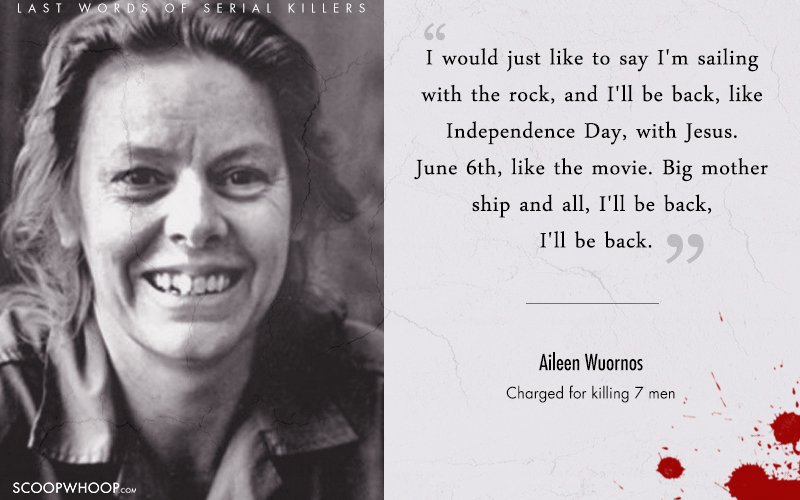 Wuornos claimed that her 7 victims between 1989 and 1990, had either raped her or attempted to rape her when she worked as a prostitute and that the crimes were committed in self defense. But she was eventually convicted and sentenced to death by lethal injection. Her last words pointed to her struggling to find justice and meaning and possibly God in her life.
6. John Wayne Gacy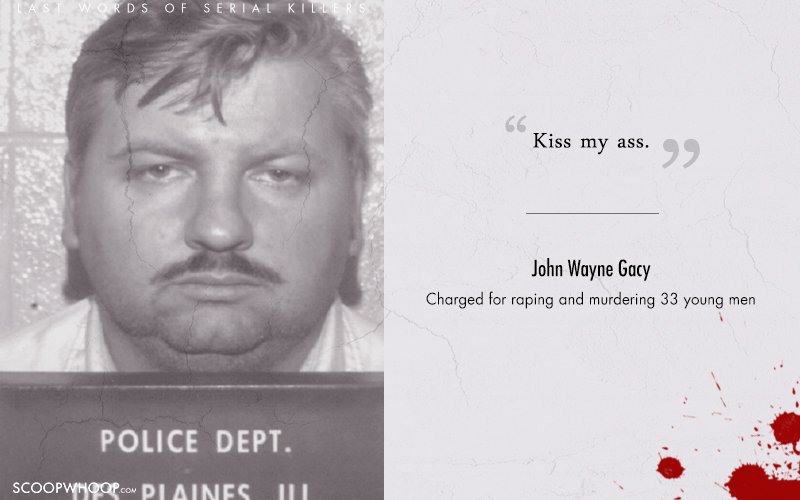 He literally told the authorities to kiss his ass. This man, who raped and killed 33 teenage boys and young men between 1972 and 1978, was convicted and sentenced to death by lethal injection. He spent 14 years on death row and when that fateful day came in 1994, he basically gave the officers who would later execute him, the verbal finger.
There. Now that you know what a truly the deranged world we live, sleep tight sweet angels. *creepy smile*