Kanhaiya Kumar's father passed away in Bihar on Friday, a DNA report said. 
While the immediate cause of Jaishankar Singh's death is not known, it is believed he was not keeping well for a long time. Last month, he was admitted in Begusarai hospital in Bihar. 
During the police crackdown on JNU campus in February following an event held on the anniversary of 2001 Parliament attack Afzal Guru, Singh had said his son was being victimized for resisting Hindutva politics.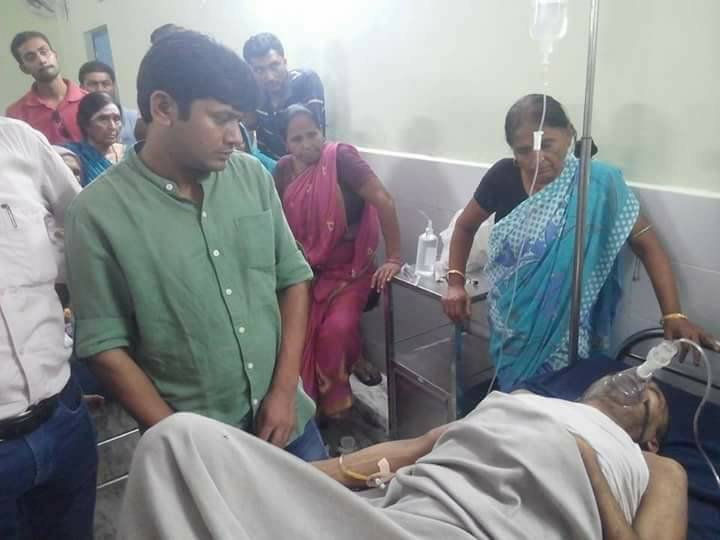 "My son has been part of so many campaigns against the BJP government, be it on fellowships or suicide of a Dalit student in Hyderabad university. He is being victimized for his opposition to Hindutva politics," Singh had told reporters after Kumar was arrested for sedition in February. 
A staunch supporter of Left politics, Singh is survived by his three sons and wife Meena Devi. Devi works as an Anganwadi worker. 
Meanwhile, social media is full of condolence messages for the young student leader. JNU community has also expressed its symapthies with Kumar. 
Feature image source:  Facebook/Prakash Reddy