You must have heard about the telecom spectrum and coal block auctions which are underway in the country. Business page, any paper, every day, big numbers featuring big companies?
Here is all you should know about this. And considering the crores of rupees changing hands over the next few days, you definitely NEED to know.
Why an auction?
An auction is essentially a seller's market, where highest bid wins. And for you to even attract bidders, the service or commodity on sale needs to be rare or valuable and should have adequate demand.
Telecom spectrum and coal are scarce resources with widespread demand and uses. Multi-billion dollar industries run on these resources and a competitive market makes it ideal for them to be auctioned off profitably.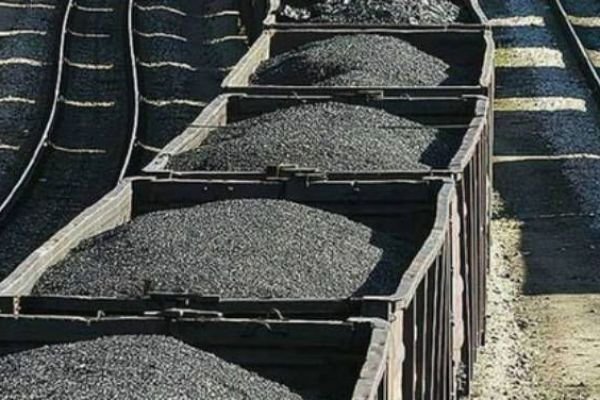 What's for sale?
Coal is divided into various blocks in states of Chhattisgarh, Jharkhand, Odisha etc. In all, there are 218 coal blocks in the country. Some come under government enterprises such as National Thermal Power Corporation (NTPC), Coal India Limited (CIL) etc and some are given to private companies.
Telecom spectrum consists of frequency bands that telecom companies need to provide any of their services. Available frequencies are 800, 900, 1800 and 2100 MHz.
While all frequencies are under the hammer, 900 MHz is the most expensive with its 3G capability and wide range, for the lower the frequency= farther signal range= lesser number of towers to be erected. 2100 MHz (3G spectrum) is globally used, so companies have shown interest for this as well.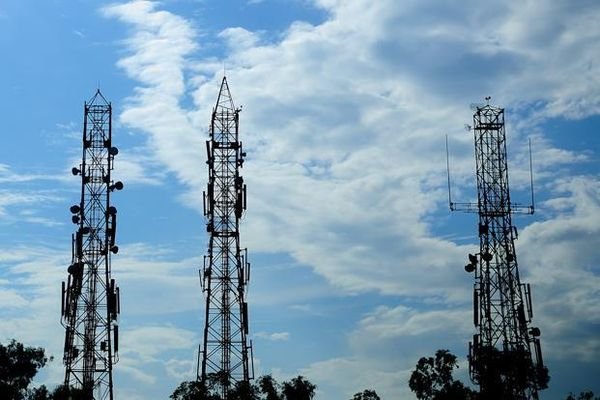 How does the auction happen?
The nodal ministries and departments announce dates and conditions for the auction; in this case, the Ministry of Coal and the Ministry of Communications and IT.
Applications are invited and screened and a final list of bidders is made. For coal blocks, MSTC Limited (formerly, Metal Scrap Trade Corporation) conducts an e-auction .
For telecom spectrum bands, the Department of Telecommunications (DoT) conducts the auction for the above listed frequencies.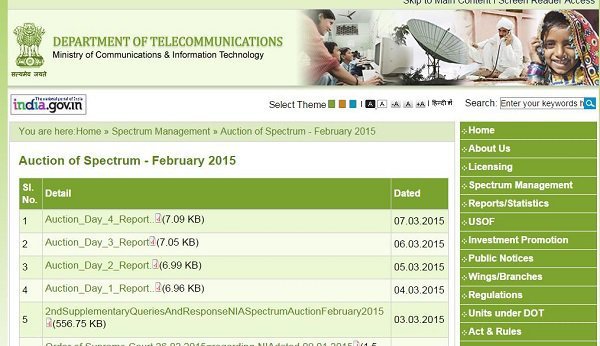 What used to happen?
Around the 1990s, tenders and leases used to be granted through screening committees managed generally by bureaucrats or a system of first-come-first serve was followed.
Naturally, this became a labyrinth of corrupt and opaque allotments, with the CAG reporting "windfall gains" to the mining and telecom companies. Coal blocks were allocated at below market prices and spectrum was given off for peanuts. If not anything else, remember C oalgate and the 2G spectrum scam? Clearly, it was not working out.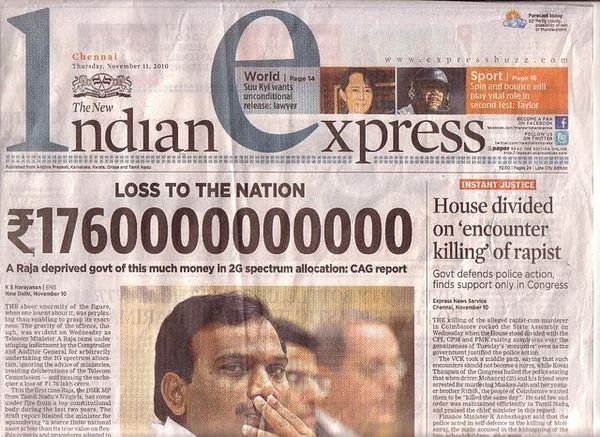 How is the current auction going?
Considering initial reports of respective auctions, it seems to be going really, really well. According to the Coal Secretary, the coal block auction is set to cross a seriously cool Rs. 2,00,000 crore.
Similarly, the telecom spectrum bands auction is being estimated at around Rs. 86,000 crore already.
These prices exceeded expectations with the government-mandated base prices for the auction having been crossed many times over. And the transparency in the process definitely merits a refreshing sigh.
A hat tip here to ex-CAG Vinod Rai, who brought out the above listed scams and suggested auctions as a better alternative. Not only that, considering the numbers, the CAG report stands vindicated .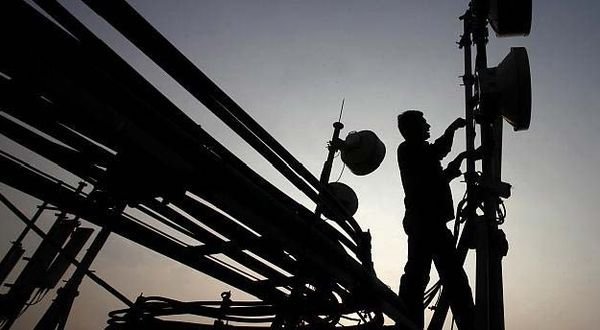 What are the problems?
In every auction, there is something called a winner's curse. Because of the extremely competitive nature of the auction, there is a chance that you may have to bid more than you wanted to.
This may lead to many companies to look for avenues to fund their bid, which in turn pressures their balance sheets and may eat into profits. In fact, the stock prices of various telecom companies fell following reports of the high prices of the auctions as this would mean the companies will have to shell out more than what they can afford to.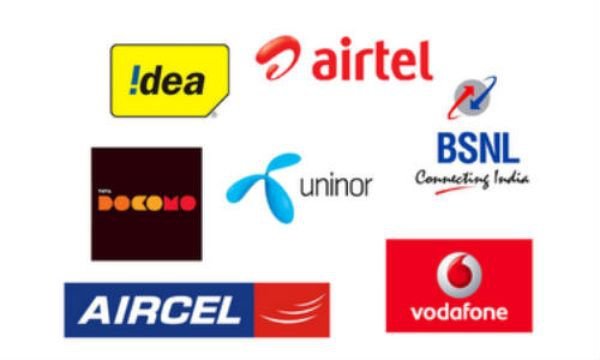 How do you profit?
These big numbers have a singular upside and that is you, as a citizen of India, stand to benefit.
All proceeds of the auction will be credited to the exchequer i.e. the government. And that means more money for employment and skill development programmes, social initiatives and infrastructure development and various other schemes such as Swachh Bharat and Make In India can be successfully implemented. Modi's acche din may finally be a possibility.
More specifically, coal blocks are located in predominantly rural and backward areas. The proceeds from the auction can be effectively utilised in the development of these regions.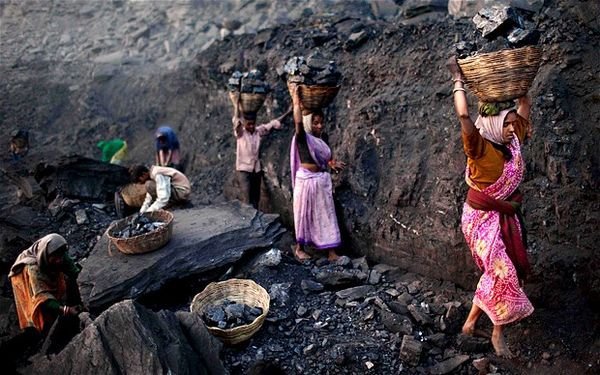 Now go pick up the paper and read that strange article on telecom or coal block auctions.
Hopefully, you are a stranger no more.