18 soldiers were injured on Saturday, August 29, as an explosion rocked an army camp about 30 kms from here in Pulwama district, prompting army to order an inquiry to ascertain the cause behind the incident. Some sources said the blast was 'accidental' as an explosive went off during a training session but army did not confirm it officially.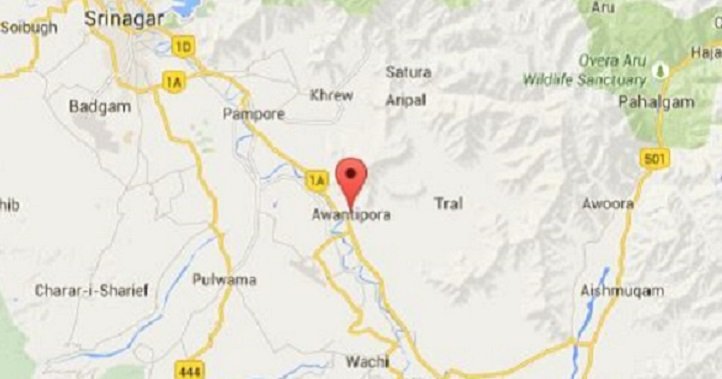 A Google map of the blast side
Sources said while 12 of the injured soldiers were still admitted in the Base Hospital, six have been discharged after first aid. The spokesman said it was not immediately known as to how the explosion happened. "It is a matter of investigation as to what exactly caused the blast," Col Joshi said. A Court of Inquiry has been ordered into the incident to ascertain the exact cause of the blast.