Belgian soldiers shot and killed a suspected "terrorist" bomber after an explosion rocked a central Brussels train station Tuesday in the latest attack to hit Europe.
Witnesses said the suspect shouted "Allahu Akbar" (God is Greatest) before setting off the blast, which triggered a small but intense ball of flames in the station hall.
There were no other casualties apart from the suspect, who was confirmed dead by prosecutors hours after the attack.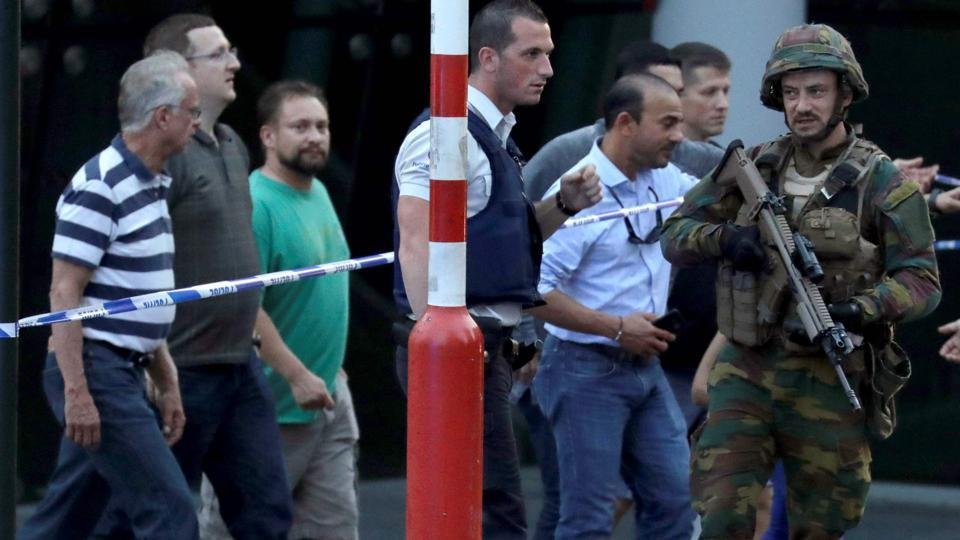 Crying rail passengers fled the station after the explosion, with memories still fresh of last year's metro and airport suicide attacks in the city that hosts the EU's headquarters.
"This is considered as a terrorist attack," federal prosecutor's office spokesman Eric Van Der Sypt told a news conference outside the station.
The blast in Belgium came a day after a man mowed down Muslims near a mosque in London, and a suspected Islamist on a terror watchlist rammed a car laden with weapons into a police vehicle in Paris.
Brussels has been on high alert since suicide bombers struck the Zavantem Airport and Maalbeek metro station near the EU headquarters in March 2016, killing 32 people and injuring hundreds more.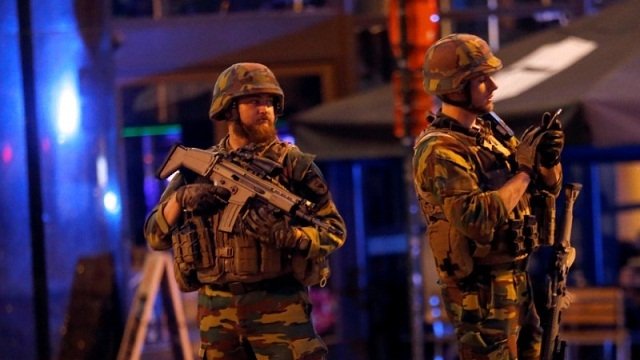 The Islamic State group claimed the attacks, which were carried out by the same Brussels-based cell behind the November 2015 Paris attacks that killed 130 people.
Initial reports said the blast at Central Station could have come from an explosive belt, but subsequent accounts pointed to the blast coming from a suitcase.
Van Der Sypt said that at about 1830 GMT there was a "small explosion at Central Station here in Brussels." "The suspect has been neutralised by the military that were present at the scene immediately after the explosion," he said.
The incident happened well after rush hour, but hundreds of passengers were still evacuated from one of Belgium's busiest stations. The nearby Grand Place, a major tourist destination, was also cleared.
"There were people crying, there were people shouting," said Elisa Roux, a spokeswoman for the Belgian rail company SNCB. "There was a movement of panic."
Hours after the incident the suspect's body remained at the scene of confrontation as bomb squads searched the area. A journalist reported that a controlled explosion was heard several hours after the attack.
(Feature image source: AFP)