Maria Sharapova failing an Australian Open doping test for a substance banned only weeks before was "reckless beyond description," former World Anti-Doping Agency (WADA) president Dick Pound told the BBC.
The 28-year-old Russian, a five-time Grand Slam singles champion, revealed Monday she tested positive for the banned substance meldonium in January and several sponsors have already cut ties with her.
"Running a $30 million business depends on you staying eligible to play tennis," said Pound, the WADA boss from 1999 through 2007. "You are taking something on a list. I am sorry. That is a big mistake. Of course she should have known."
Sharapova said she received an e-mail with a link to the revised list of banned substances but never clicked on it to learn the drug she had taken since 2006 had been put on the banned list, WADA having seen it used as an improper energy and stamina helper.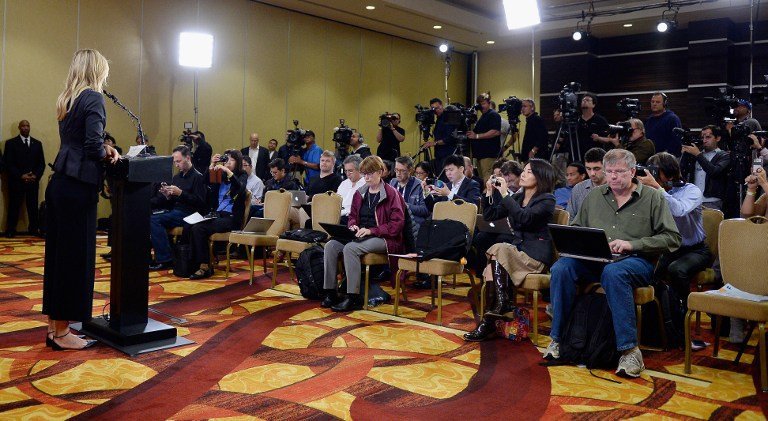 Meldonium is not approved for use in the United States.
"She is taking something that is not generally permitted in her country of residence for medical purposes, so she says, so there must be a doctor following this," Pound said.
"Anytime there is a change to the list, notice is given on 30 September prior to the change. You have October, November, December to get off what you are doing.
"All the tennis players were given notification of it and she has a medical team somewhere. That is reckless beyond description."
Montreal-based Pound, 73, also said WADA put the drug on the list because there is no need for it over a long period of time such as the span Sharapova says she has been taking it.
"A drug like this over a long period of time is contra-indicated. It means you would not take it over a long period of time," Pound said.
"That is why there was an urge to put the drug on the list. A lot of people were taking it for performance enhancing.
"Most of the drugs of choice for dopers were built for therapeutic reasons — like EPO and others. That was supposed to regenerate blood if you had cancer treatment or surgical intervention if you needed to increase blood supply.
"Someone has said: 'Hmm, more oxygen in the blood? Hmm, very interesting. Let's see if we can use it for that purpose.' There is a side-effect to every drug. Somebody must be monitoring this."
The International Tennis Federation has said Sharapova will be provisionally banned from March 12. She faces a four-year ban for the violation but hopes to have it reduced. But Pound noted WADA could push for a higher punishment.
"If there is absolutely zero fault on the part of the athlete, where you can get a reduction of half of that suspension period, you are looking at a couple of years," Pound said.
"That is for the tennis association to propose. If WADA does not agree, it will appeal to the Court of Arbitration for Sport for an increase."