There have been conflicting claims about the controversial police encounter of the alleged SIMI terrorists who escaped Bhopal central jail on Monday morning after killing a police official.
The MP government has been saying that the terrorists were shot dead in retaliatory firing. They have also maintained that the police warned them well in advance before firing at them.
This was the statement by the  Police Headquarters Bhopal:
"During intense search by the police, suspected terrorists were spotted at Manikheda Pathar near Eintkhedi village where they were killed during an encounter."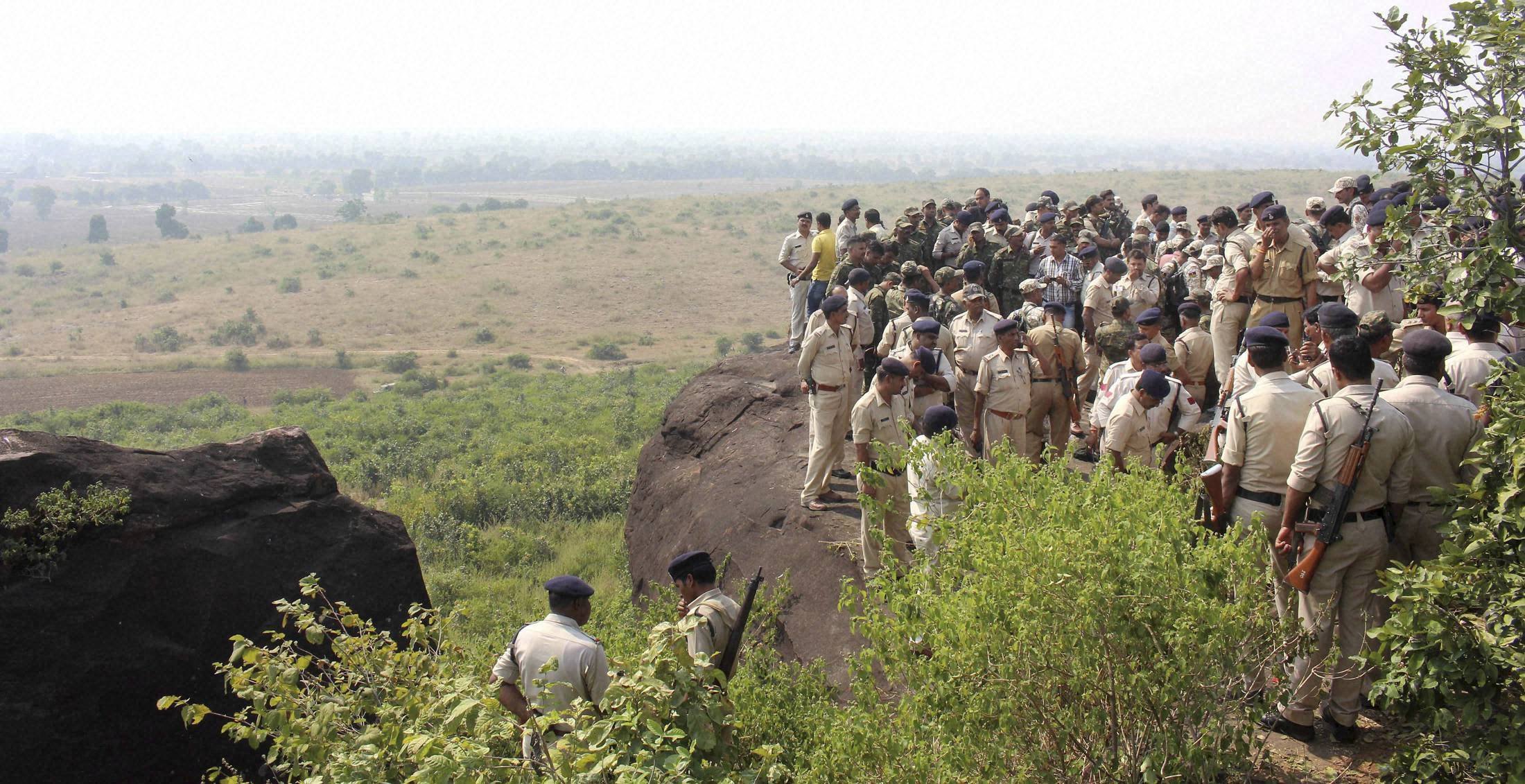 However, different eyewitnesses have been saying some different.
Ram Kumar Soni, a security guard at a construction site in Acharpura village which is close to the encounter site said that it was the police who first opened fire. But he maintained that the suspects started pelting stones at the police when they were cornered, reports The Hindu. 
The Times Of India reports that many villagers had recorded the encounter on their mobile phones. But their phones were forcibly taken by the policemen who returned only after deleting the photos and videos.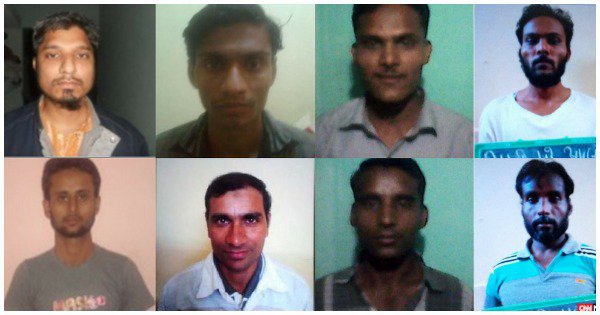 Mohan Singh Meena, sarpanch of gram Eintkhedi panchayat said that the accused threw stones at the police and were raising slogans in an unknown language. He also added that police first warned them by firing in the air. He does not mention anything about the alleged SIMI terrorists having guns or firing at the police
Here is the video:  
Meanwhile, the National Human Rights Commission has issued notices to Madhya Pradesh government, police and prison authorities over the killing of eight SIMI activists.
The NHRC has issued notices to the state's Chief Secretary, Director General of Police and the Director General and Inspector General of state prison department, and sought detailed reports in six weeks. 
(With inputs from PTI)
(Feature image source: PTI)