Will I need to link my Aadhaar to Facebook?
Will Facebook have access to all my personal information?
Can't I address myself as Angel, Princess, Rani, Er., CA?
Seems as if linking Aadhaar with bank accounts, mobile numbers, or for that matter Paytm wasn't enough to cause confusion and commotion in the lives of Indians, that now Facebook is asking for Aadhaar authentication?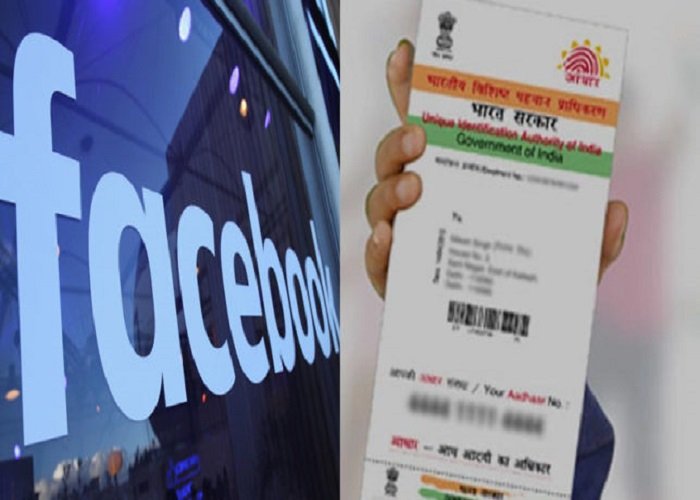 THIS IS NOT A DRILL!
The latest feature introduced by Facebook asks the Indian users to enter their names as mentioned in the Aadhaar card. The new prompt of Facebook reads, "Using your real names makes it easier for friends to recognize you".
Twitter and Reddit users have shared the screenshots of the prompt.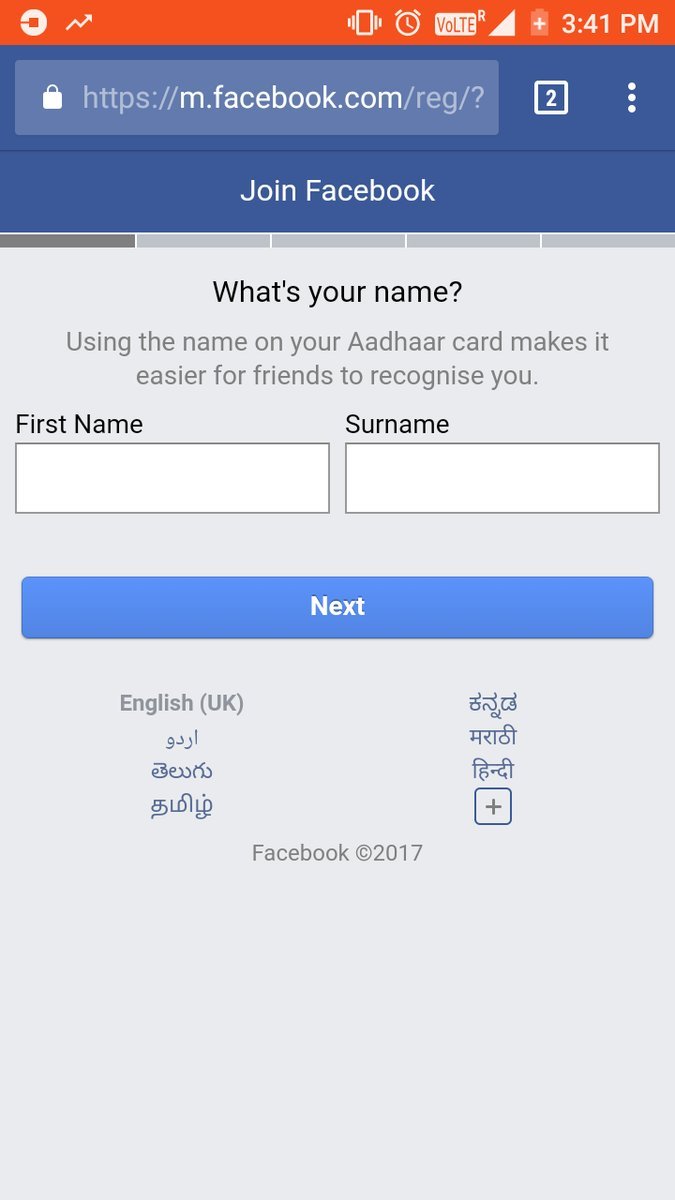 According to reports, a Facebook spokesperson has confirmed that the company is prompting users to sign-up with their Aadhaar name, as part of a small test. He also made it clear that it is not mandatory and users can choose to skip the prompt too.
Although Facebook has confirmed that it is just a small test, the move has left users in utter chaos. With around 200 million Facebook users in India, people are worried if the move could invade their privacy.
Facebook is just asking you to enter your name as mentioned on your Aadhaar card. It is not asking for your Aadhaar number or any other personal details.
The screenshot of Facebook prompt went viral on social media with all sorts of jokes and questions creeping in.
Want Sim Card – Aadhar Card doWant Facebook – Aadhar Card doWant Back Account – Aadhar Card do__________________________________Want Benami property – Ghanta Aadhar cardWant Fake Voters – Ghanta Aadhar card..Yahi hai aache din?

— Kunal 'Trumph' Bahl (@KunalBhel) December 27, 2017
But it does enable third parties to use Facebook API for matching names with their databases. Third parties can do electoral profiling and corporate surveillance

— Srinivas Kodali | శ్రీనివాస్ కొడాలి (@digitaldutta) December 26, 2017
If facebook account linked to aadhar is hacked then using the same aadhar info bank account linked to to that aadhar could easily be hacked. Also this will raise a bigger security threat as this info could be used by enemies of the state.https://t.co/En1vl86DUG

— Irshad Rajput (@Irajput71) December 28, 2017
A goodbye to all fake names.
After aadhar details, facebook will get rid of angel priya and papa ki pari IDs 😂😂😂

— ਫੁਫੜ ਜੀ (@lucky10febbatra) December 28, 2017
Then there were some future predictions too.
Aadhi adhoori knowledge can be harmful.
Actual news: Facebook is testing a feature wherein the user would be entering its name as per mentioned on Aadhar Card. Indian news: Facebook is asking for Aadhar Card details Whatsapp News: Link Aadhar Card number with Facebook. Half-baked knowledge for stupid people.

— sagar srivastava (@srivastavasagar) December 28, 2017
Old User of Facebook will be like " Thank god Samey rehete Maine Facebook I'd banwa liya hai .. Nahi tho Aadhar se link karana hota " 😜😋

— Rock Fm – Play On!! (@rockfmlive) December 28, 2017
RIP all fake accounts on Facebook!!