Comments praising the Islamic State were posted during the California shooting to a Facebook page established by the woman accused of helping to kill 14 people, a Facebook Inc spokesman said on Friday.
The Facebook profile, established under an alias by Tashfeen Malik, was removed by the company on Thursday for violating its community standards, which prohibit praise or promotion of "acts of terror," said the spokesman, who asked not to be named.
It was not clear whether the comments were posted by Malik or by somebody else with access to her page.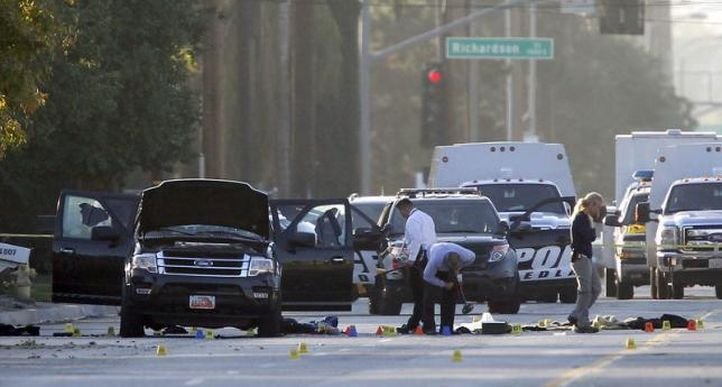 Crime Scene investigators examine the scene of the investigation around an SUV where two suspects were shot by police following a mass shooting in Wednesday's attack in San Bernardino, California December 4, 2015 | Source: Reuters
The spokesman said there was pro-Islamic State content on the page but declined to elaborate. A number of media reports, citing law enforcement sources, said that she pledged allegiance to the militant group.
Facebook is cooperating with law enforcement on the matter, the spokesman added.
It was remains unclear how Facebook discovered the account and how the company linked it to Malik.
Feature image source: Reuters