The Emergency of 1975 is often touted as the darkest period in the history of India post independence. The curtailment of fundamental rights and freedoms of the Indians which lasted for almost two years, saw Indira Gandhi rise as a modern day dictator. Historical accounts are full of stories about the Emergency, narrated sometimes as political folklore and at other times as a reminder of the Congress' dark past.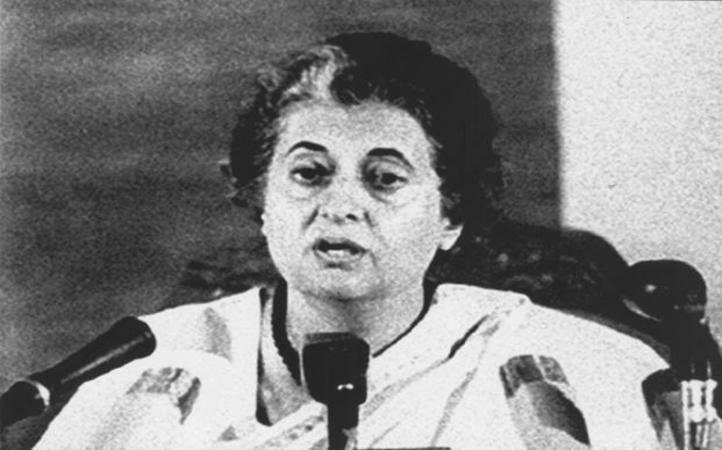 While Indira Gandhi is seen as the leading figure of the Emergency, there were a lot of people who played a great role both for and against democracy. People who were in the spotlight as well as those who managed to stay off the radar played their part in the drama that unfolded along the course of a nightmare that lasted 21 months. While Indira Gandhi's image is one that pops up at the very mention of Emergency, let's turn our attention to other key figures of that era.
Jagmohanlal Sinha
A lot of people might not be aware of this name, but this person can arguably be called the one that triggered off the chain of events leading up to the Emergency. This unsung hero was the Allahabad High Court judge who presided over the Raj Narain case which challenged the election of Mrs Indira Gandhi from Rae Bareli in 1971.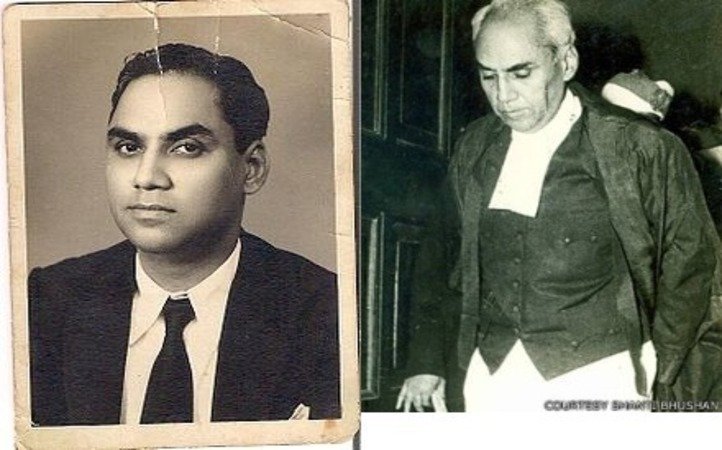 Sinha refused to budge under the political clout surrounding the case and in a court room packed by the media, lawyers and general public, charged Mrs Gandhi under section 123(7) of the Representation of People Act. On the historic day of June 12, 1975, Jagmohanlal Sinha declared Indira Gandhi's election as void and barred her from contesting elections for six years. This judgement was the one that led Mrs Gandhi towards making the fateful decision to impose a nationwide Emergency.
Siddhartha Shankar Ray
Having served as the Chief Minister of West Bengal between 1972 to 1975, Ray was already known for his high handed approach. His term was marked with the most ruthless crackdown on the Naxal movement during which the West Bengal police and Congress cadres were accused of "state terror" and torture. Siddhartha Shankar Ray was the one that came up with the idea of declaring an Emergency to Mrs Gandhi. He even advised Gandhi on all the amendments that ensured supreme authority for her regime. RK Dhawan alleges that Ray had first written to Indira advocating "drastic action" in the face of growing opposition.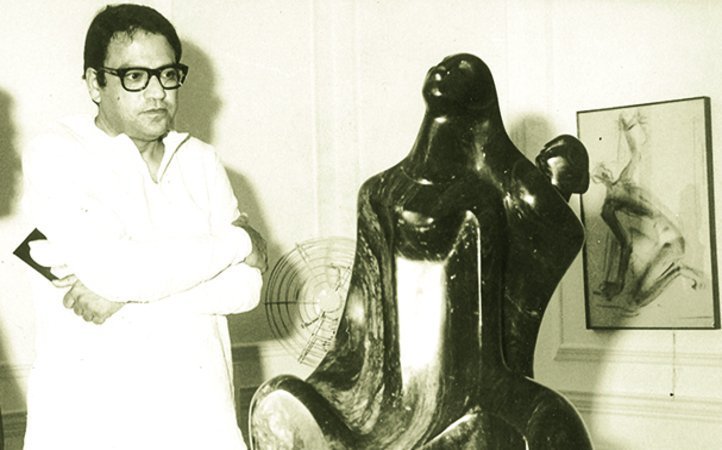 When the decision was taken in June, Ray himself drafted the proclamation of the Emergency and also personally met President Fakhruddin Ali Ahmed to convince him about declaring an Emergency. Given his track record on fundamental rights in West Bengal and prolonged incarceration of journalists, this revelation doesn't come as a surprise. Post the Emergency, he deserted the Congress as Sanjay Gandhi did not trust him.
Jayaprakash Narayan
Having risen to prominence during the Indian independence movement, J P Narayan was a staunch socialist and one of the founding members of the Congress Socialist Party. As 1974 was a year that saw high inflation, unemployment and lack of supplies, J P decided to raise the call for "total revolution" and begin his course of action with a silent procession in Patna. In the same year he led a students movement in Patna which later evolved into a full fledged people's movement later known as the Bihar movement.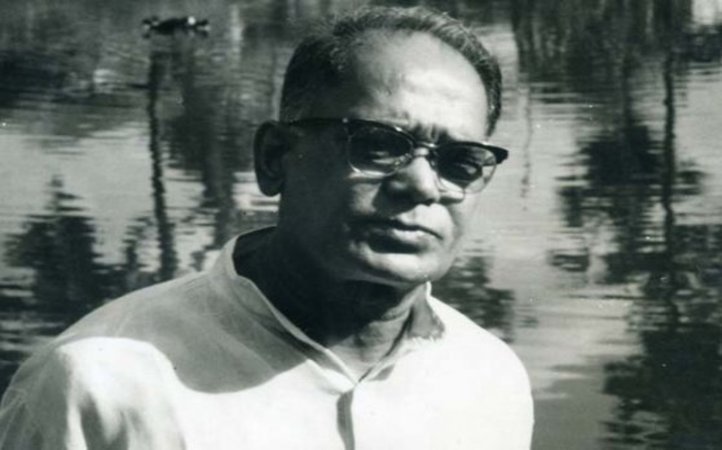 After Indira Gandhi was found guilty of violating electoral laws, Narayan called for her resignation and asked authorities to disregard unconstitutional orders. Immediately afterwords, Mrs Gandhi declared the Emergency and Jayaprakash was arrested along with other opposition leaders. A "Free JP" campaign was launched in UK chaired by Nobel laureate Noel-Baker. He led the agitation against Indira Gandhi from the front and under his leadership the Janata Party was formed which emerged as the first non-Congress party to form a government at the center.
VC Shukla
A very memorable aspect of the Emergency and perhaps the most frightening one was the heavy censorship that was imposed on the press and media at large. Notifications were sent to newspaper offices and editors were instructed not to print anything without permission from the government.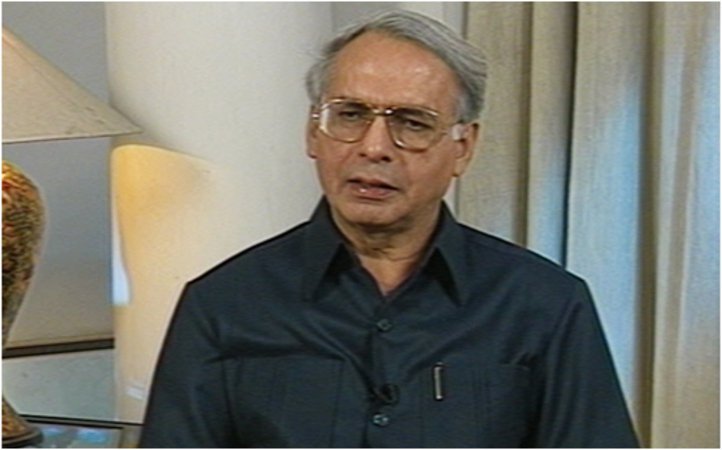 VC Shukla, who was assigned with the task of acting as India's very own Joseph Goebbles, did his work perfectly as he used All India Radio and government sponsored documentaries to carry out a Pro-government propaganda. He also successfully muzzled the press during the Emergency which he did as the Information and Broadcasting Minister. Later on, like many Congress loyalists of the Emergency era, Shukla fell out with Rajiv Gandhi and joined VP Singh.
Sanjay Gandhi
If the Emergency were the dark ages of Indian history, Sanjay Gandhi was probably the dark lord. While many attribute the excesses committed during the Emergency to Mrs Gandhi, her youngest son, Sanjay was the one responsible for the brutal policies of the regime. From the beginning of his political career during the Emergency to his death Sanjay remained a dominating force in Indian politics. He was the extra constitutional entity which was calling the shots during the Emergency and was known for his notorious five point agenda. He being an adviser to Indira Gandhi, ruled India along with his cronies like Bansi Lal.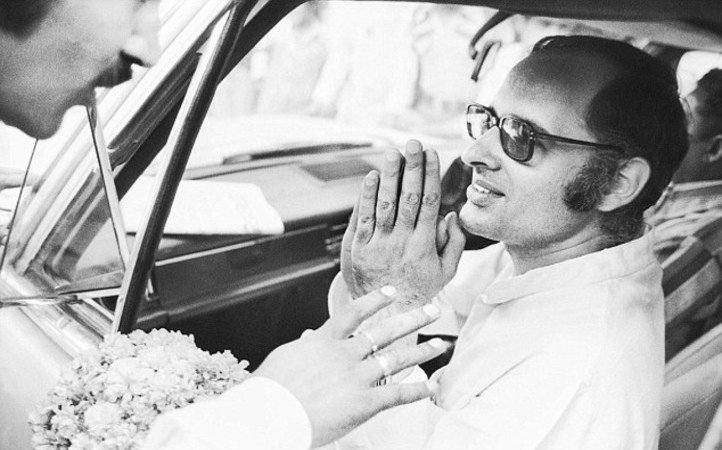 In one such instance of high handedness he got Kishore Kumar songs banned on AIR because Kumar refused to sing at a Indian Youth Congress function. He was responsible for ordering the demolition of tenements near Turkman Gate in old Delhi. This destruction led by Jagmohan left 70000 people displaced and 150 dead in a firing during protests. In his twisted plan to limit population growth, allegedly pushed for by the world bank, Sanjay initiated the forced sterilisation campaign.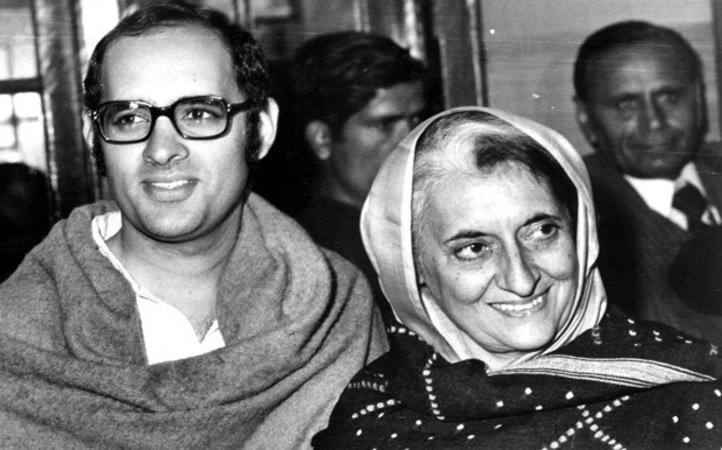 Under this oppressive exercise, thousands of men and even more women were sterilised. Several former Congress loyalists and hundreds of opponents were sent into jail at the behest of Sanjay Gandhi who ruthlessly continued to silence voices of dissent even after the Emergency. He was feared by many and had several enemies, but he was also admired by the likes of Kushwant Singh who called him a " lovable goonda " and a youngster in a hurry to get things done instead of waiting for tedious democratic processes.
Ramnath Goenka
While most newspapers in India bore the brunt of the heavy censorship imposed by the government during Emergency, The Indian Express led by RNG, as Goenka was popularly known, was successful in standing its ground. First the government tried to bully Goenka into selling his newspaper empire to them, later they tried to exercise control over the board and appointment of editors which RNG firmly rejected. Goenka went to court against imposition of pre-censorship, which forced the government to withdraw pre-censorship within few months. The government pulled out all public sector advertisements from the Indian Express and put pressure on private players to do the same, Goenka again took the government to court over this.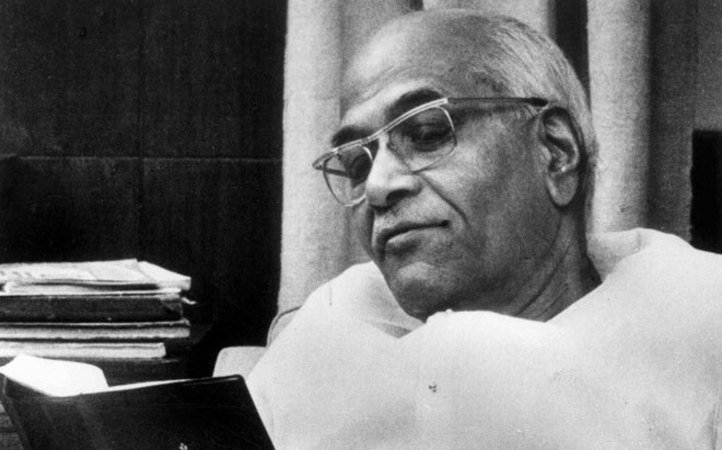 Government agencies prosecuted Goenka in 320 cases and none of the magistrates exempted him from personal appearance. Running from one court to the next, Ramnath Goenka thwarted attempts by Sanjay Gandhi to bring down the Express group, as he kept fighting throughout the Emergency. With his indomitable fighting spirit, RNG surprised both his opponents and admirers and successfully emerged as a pillar of democracy by preserving press freedom.
George Fernandes
One of the most iconic figures of the Emergency, Fernandes was a powerful trade unionist and a key member of the Janata Dal. While George Fernandes was active as a firebrand trade union leader from 50s, he launched a very notable railway strike in 1974. The railway strike created ripples across the country with electricity and transport workers along with taxi drivers coming out in support. When Emergency was imposed, Fernandes came out as a sharp critic against Indira Gandhi. Following persecution from the regime, he decided to go underground.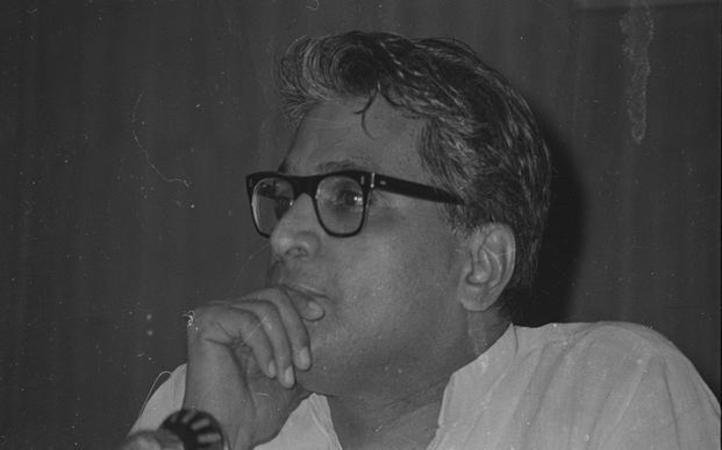 After unsuccessful attempts to trace him, the police arrested Fernandes' brother and tortured him for information. He was finally arrested in 1976 and tried for the Baroda dynamite case where he was charged with smuggling dynamite to blow up government offices to protest against the Emergency. Fernandes was also charged with planning to rob a train that was carrying weapons. Upon his arrest Amnesty International urged for a lawyer to be made accessible for him and leaders from Germany and Austria reportedly advised Mrs Gandhi against harming him. George Fernandes emerged as a strong leader in the era that followed the Emergency.
Chimanbhai Patel
Though a less known figure not directly involved in the Emergency, Chimanbhai Patel's short tenure as the Gujarat Chief Minister can be called the precursor to the Emergency. The Nav Nirman Andolan against Chimanbhai Patel in Gujarat was a student's movement which is the only one that has been successful in dissolving an elected government. This movement urged Jay Prakash Narayan to lead a similar students movement in Bihar and call for a peaceful revolution.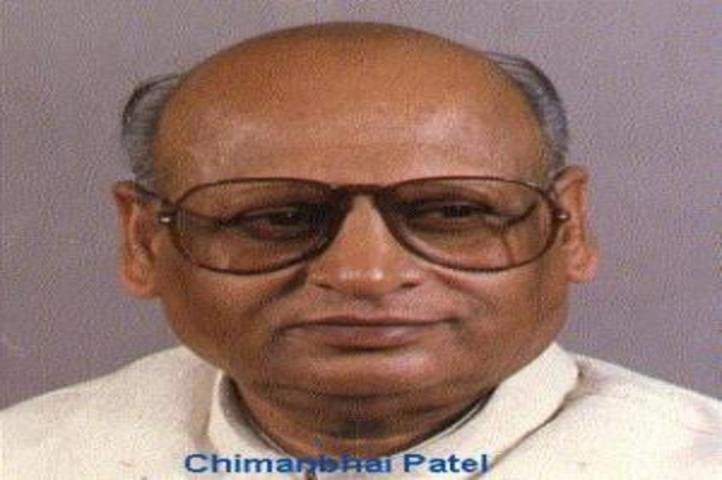 Chimanbhai Patel assumed office as the CM of Gujarat in 1973 when the urban middle class of Gujarat was facing an economic crisis and high prices. The economic disparity came along with allegations of corruption against Patel and this sparked off protests by students which demanded Chimanbhai's resignation. Facing immense pressure, Indira Gandhi asked Chimanbhai to step down. Morarji Desai emerged as a force to reckon with during this era and Jay Prakash Narayan was inspired to launch the "total revolution" after his visit to Gujarat following the Nav Nirman movement.
Rukhsana Sultana
Often referred to as Sanjay Gandhi's right hand, Rukhsana Sultana was a boutique owner before she grew close to Sanjay Gandhi. She supervised the infamous forced vasectomy campaign in the region around Delhi's Jama Masjid. Her name spelled terror in the by lanes around Jama Masjid and she is said to have been responsible for 13000 vasectomies. She was known for her glamorous lifestyle as much as she was notorious for her clout during the Emergency. Actress Begum Para was her maternal aunt while her daughter is actress Amrita Singh.
There are so many characters who acted out important roles in the spectacle of darkness and oppression that we remember the Emergency as. Some names are forgotten but the rest are etched down in the memory of our nation.