I'm sure everyone in India knows by now that former President Dr APJ Abdul Kalam passed away after a cardiac arrest while delivering a speech at IIM Shillong on Monday, July 27, 2015.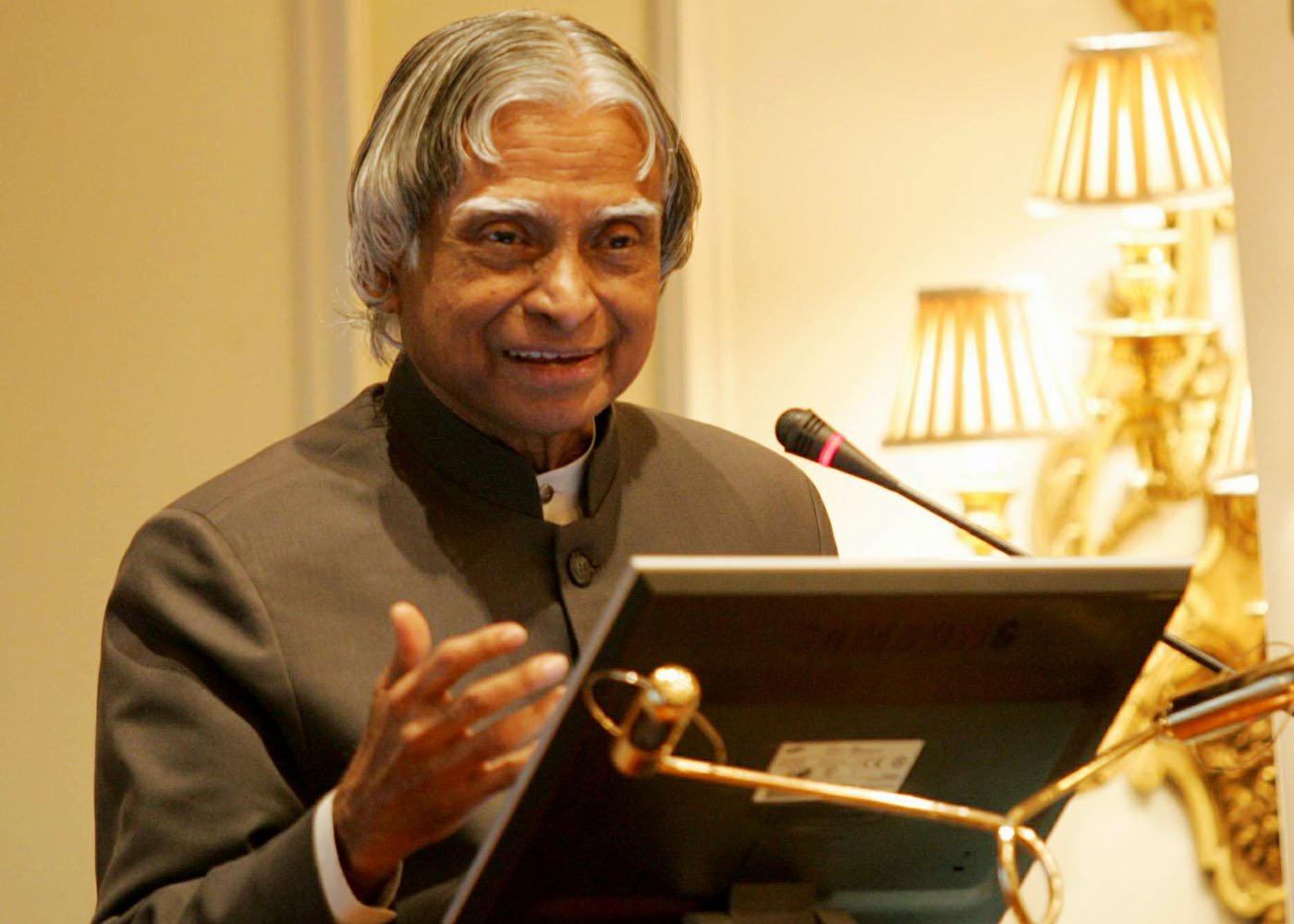 Soon after, a photo started trending on social media with people claiming that it was Dr Kalam's final photograph, clicked soon after he collapsed during the speech.
But don't fall for that. This file photo is from 2007 and was taken at the Sangeet Natak Academy. Kalam – then 75 – was attending an awards ceremony when he tripped on the walking stick of 87-year-old N Khelchandra Singh, an eminent Manipuri scholar.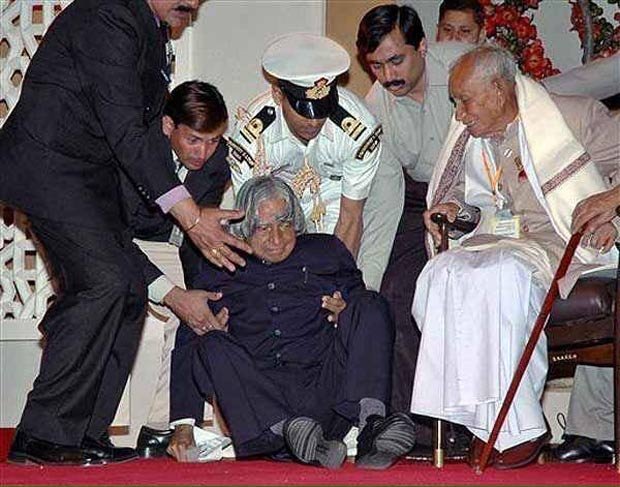 It is very insensitive that people are sharing such photos at a time when the entire nation is in mourning.
May his soul rest in peace.