A Twitter user, @Sherbir, who was travelling via same flight, recounted the incident via a thread about what the family went through inside the plane. 
He began the thread by sharing that Bal's family was sitting on his adjacent seats. The captain of the flight had requested the passengers to remain seated and allow the family disembark the plane in an efficient manner to pay respect for the sacrifice. Here's what happened after the announcement:
1. Captain had requested the passengers to remain seated but some of them denied.
2. Had to "scream" to make the "tone-deaf" and "selfish" passengers sit down.
3. The captain himself stepped out to pay the respect.
4. A passenger also made it clear that it has nothing to do with premium seats.
This has divided netizens on the micro-blogging platform. Check out their reactions:
Many Twitterati slammed the behaviour of co-passengers and called them out for their "lack of insensitivity" towards the sacrifice of the martyr and his family.
Renowned TV journalist Barkha Dutt tweeted this:
This is horrible to read and really unfortunate. Easier to do faux patriotism on Twitter and TV than in life.
-@BDUTT
It only shows lack of insensitivity towards the sacrifices made our men or coming forward to stand with grieving families. May be many could not understand purpose. Asking ppl to stand for 2 min silence as mark of respect was a better way to pay homage on board! 
-@BholaNath_BSF
The real side of our society. Indifferent and callous! All talk of patriotism and respect to the martyrs is mere lip service. 
-@shubham_Sgupta
Some Twitter users felt otherwise.
According to The Statesman, late Flight Lieutenant Advitiya Bal was cremated with full military honours at his village Jindermelu in Jammu and Kashmir's RS Pura border belt on 30th of July. As per Hindustan Times, late Wing Commander Mohit Rana's funeral took place with full state honours in Chandigarh on the same day.
Meanwhile, according to Quint, the Indian Air Force has now decided to retire another squadron of the MiG-21 Bison aircraft by 30th of September this year. It will phase out the entire fleet by 2025, ANI quoted the IAF as saying.
"The 51 Squadron based out of Srinagar air base is being number plated on 30 September. After this, only three squadrons of the planes would be left in service and would be phased out by the year 2025." 
-IAF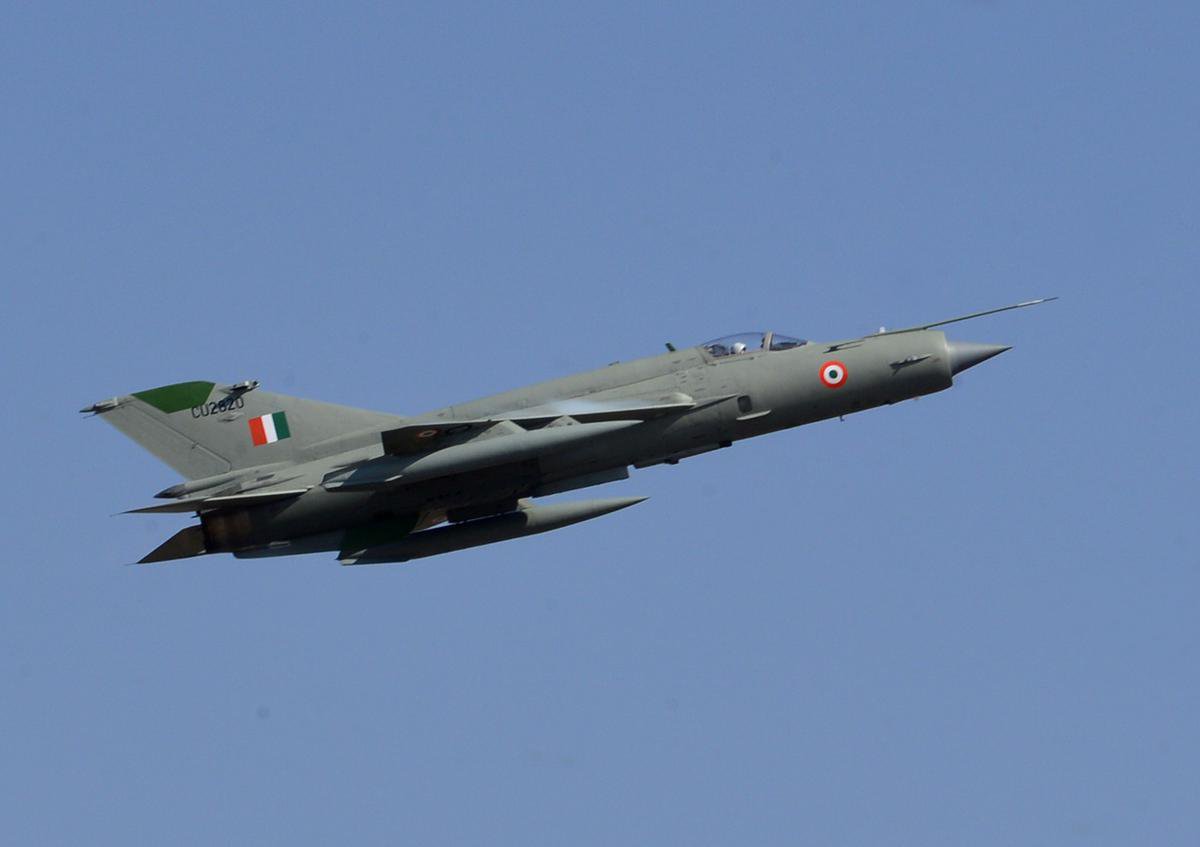 Dubbed as the "flying coffin", MiG-21, the longest serving fighter plane of India, has crashed several times over the years. The report added that a total of six MiG-21s have crashed in the last 20 months.