The capital city is in shock after a speeding Mercedes car killed a 35-year-old business executive in north Delhi's posh Civil Lines area on Monday. 
Two days later, the family of the victim, Sidharth Sharma, has released shocking footage of the incident on social media.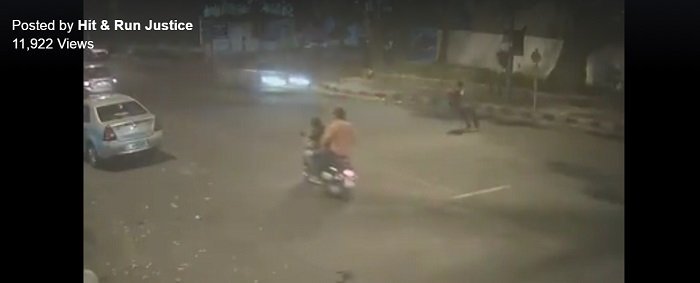 The incident took place around 8.45 pm when Sharma was crossing the road near Ludlow Castle School when a Mercedes hit him.
Sharma, the marketing head of a multinational enterprise, was flung several feet into the air and landed at least 15 metres away, severely injured. Due to the impact of the accident, a tyre of the car burst and it stopped after a sharp drift on the road, the official said. 
It was later learnt that the car was being driven by a minor, a 17-year-old who was out for a joyride with friends.
Here's the video posted on the Facebook page named 'Hit & Run Justice'. It's graphic in content.
The family has been accusing the police of inaction in the case. Sharma's sister Shilpa alleged that police "did not do anything" in the initial stage of the probe and kept talking about "protocols".
So far, the Delhi police has challaned the man whose minor son allegedly ran over Sidharth.
With inputs from PTI