"Rehne de. Tu nahin samjhega."- Gaurav, from the film Fan
Believe it or not, but that's exactly what some of my friends used to tell me everytime I used to question their loyalty to (arguably) India's biggest superstar right now, Shah Rukh Khan.
My genuine query to decode the man's success given his average looks, height and limited dancing abilities used to be answered with the same statement.
"Rehne de. Tu nahin samjhega."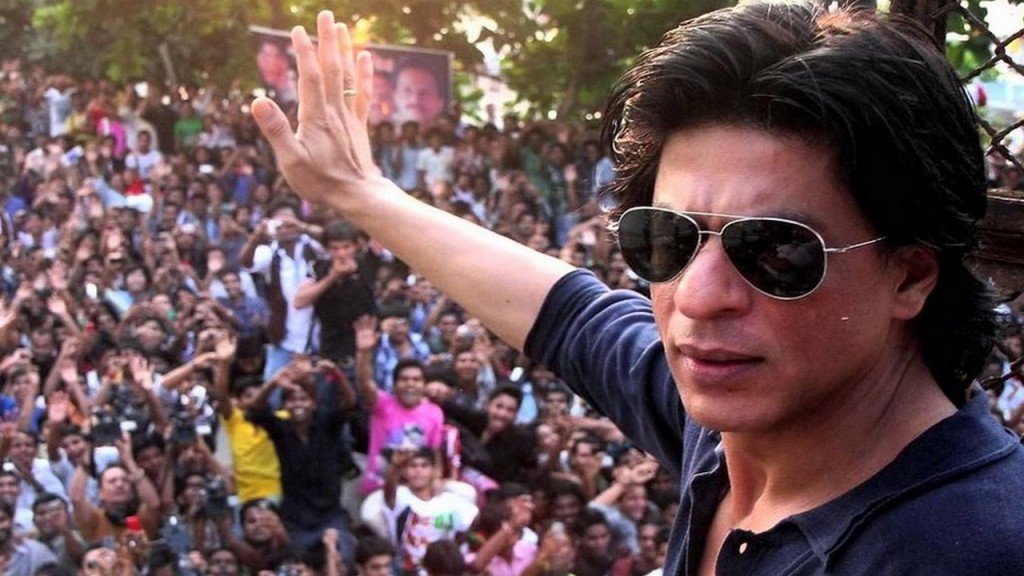 Source: Bollybang
But even the most hardcore fans were left helpless when Dilwale released. Perhaps for the first time in recent memory, people began questioning SRK's star power.
To add insult to injury, Varun Dhawan had compared it to Inception.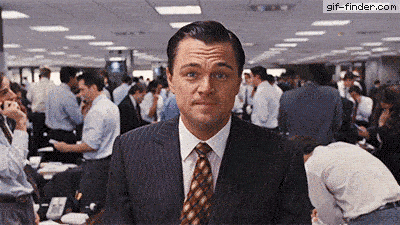 Source: gif-finder
So when the teaser/trailer for Fan was released, the only thing people were excited about was SRK's transformation as Gaurav. I'm not a die-hard Shah Rukh Khan fan, but when he sauntered on-stage as a 25-year-old in the trailer, I took notice.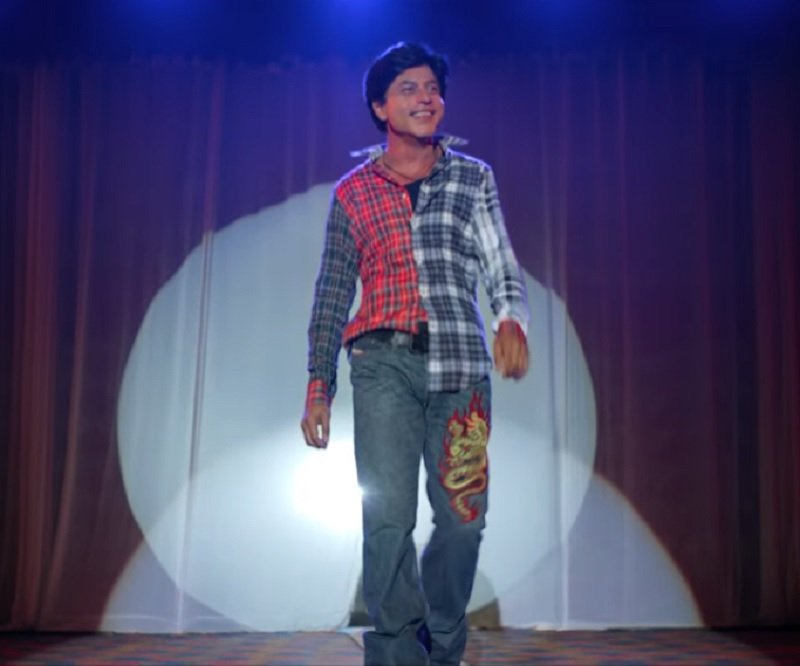 Source: YRF
So with much hesitation, I went to watch Fan. And ended up being pleasantly surprised.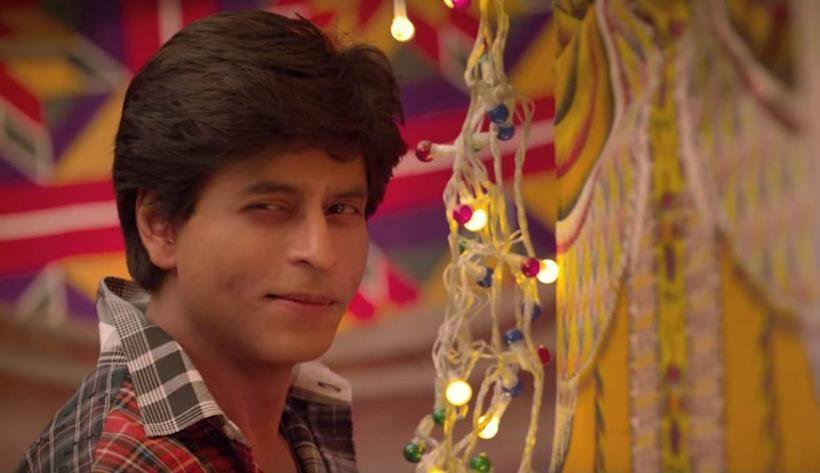 Source: Indian Express
I say pleasantly surprised because even though the film had no songs, (which is a huge thing because SRK's films are known for their excellent music), no comic elements and almost no romantic angles, none of these were missed throughout the movie.
Not by me, at least.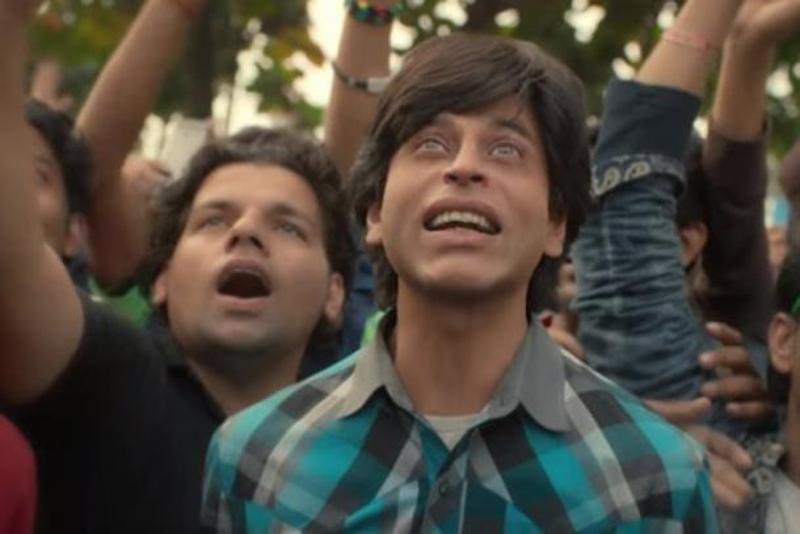 Source: YRF
Yes, the film had flaws, but Shah Rukh Khan as Gaurav was flawless.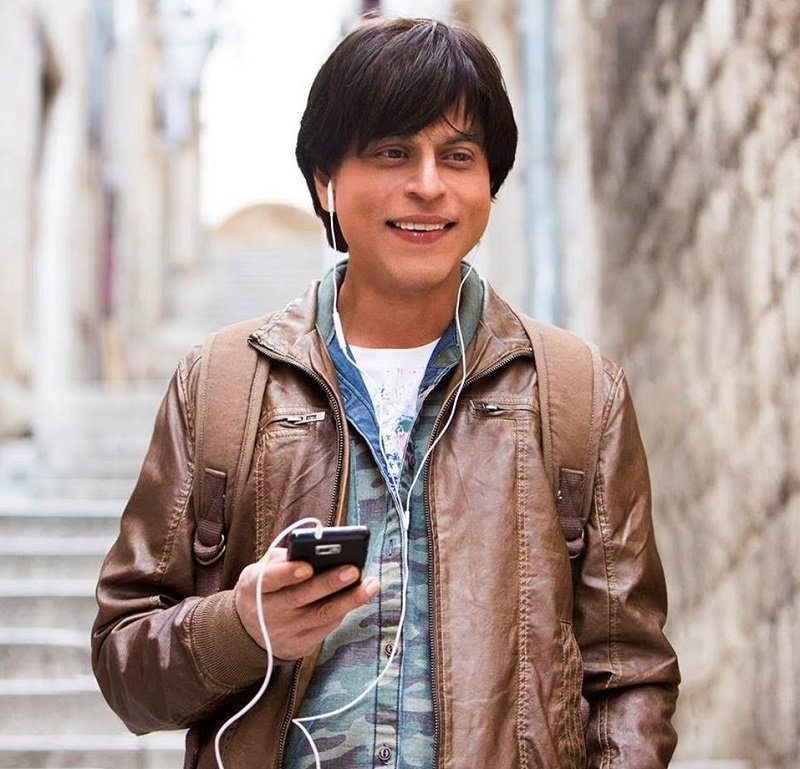 Source: Bollyspice
I know what you're thinking. "Because SRK has been doing such shit films of late, when he does an average film, it looks good."
Agreed. But even as a stand alone film and even when not using his previous movies as parameters, the film does manage to make an impact. And it's only because Shah Rukh has managed to do what he did 23 years back in Darr.
He managed to make people fall in love with the negative character once again.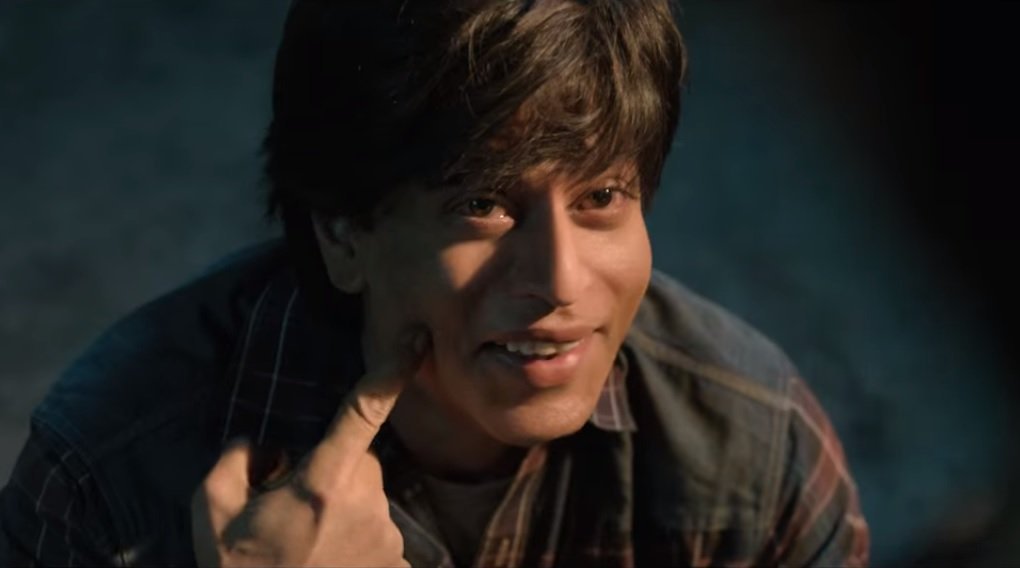 Source: YRF
As Gaurav, Shah Rukh is menacing, obsessive and maniacal. And yet, you feel for him when he says "Jitni marzi awaaz laga lo, uss tak pahunchti hi nahin."
You somehow marvel at his obsession when he's caught travelling without ticket. "Main ticketless hi jaoonga. Jaise Aryan Khanna gaya tha." he says.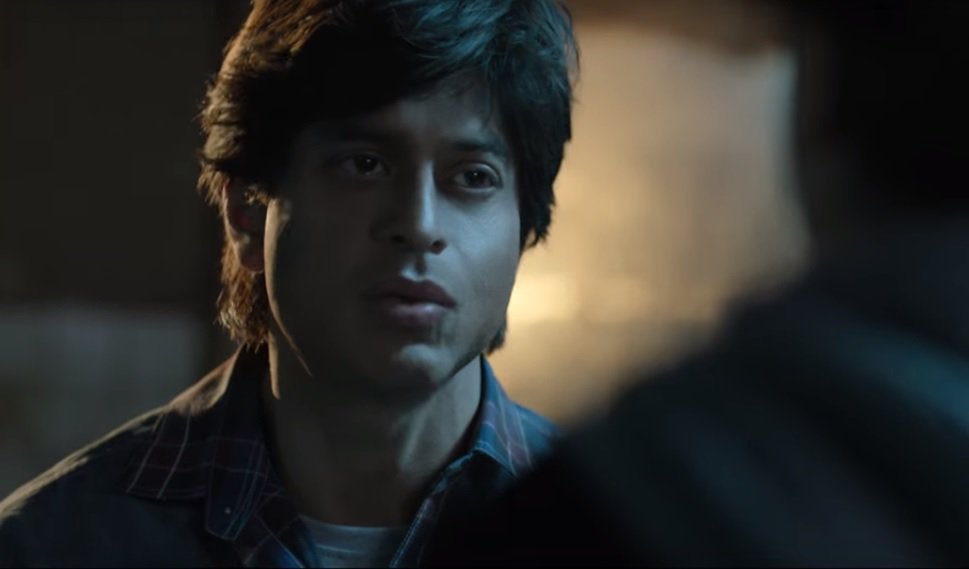 Source: YRF
 As Aryan Khanna, SRK also pokes fun at himself.
"Yeh film stars shaadiyon mein naachte hain, magar attitude toh dekho!" one Indian official says to another.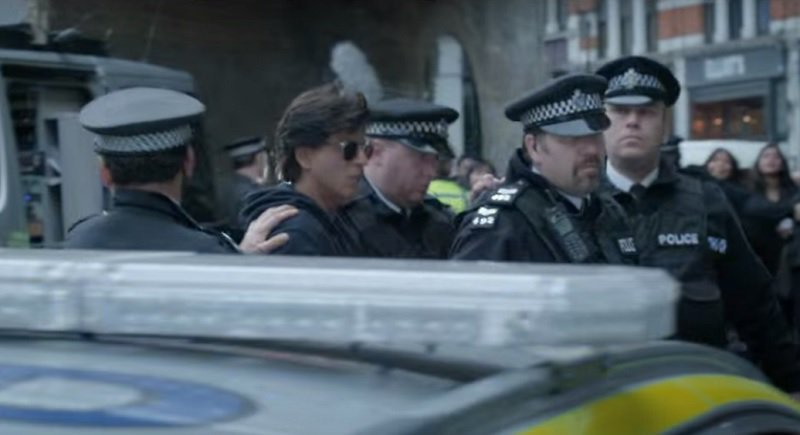 Source: YRF
Not only that, SRK also gave a subtle message via Gaurav to the hordes of people who religiously spend hours outside his house Mannat trying to catch a glimpse of their idol.
"Kisi ka beta ban ke dikhao, kisi ka boyfriend ban ke dikhao. Fan ke alawa kuch aur ban ke dikhao. Jo maza apne dum par jeene mein hai, woh doosre ki parchai mein jeene mein kahan?" he tells Gaurav.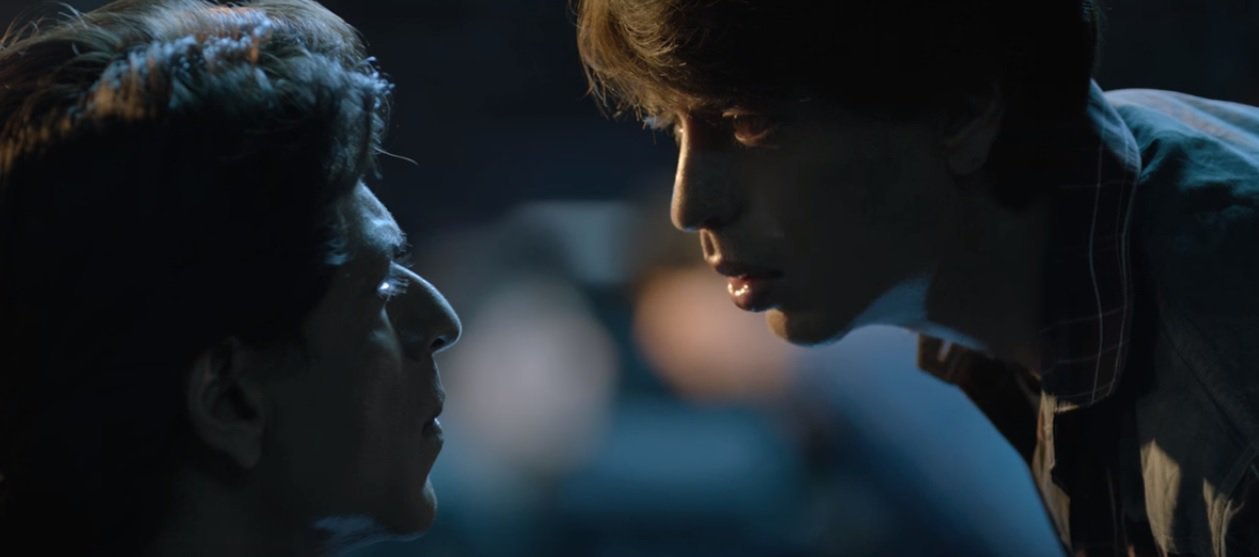 Source: YRF
Having said all that, you may or may not like the film. And that's perfectly okay. Like a girl sitting in front of me commented "Mujhe toh lag raha tha ki kuch exceptional hoga. But average hi thi."  
However, if Shah Rukh Khan the superstar is trying to do something different, shouldn't his fans give him that space to experiment? 'Cause till the time we keep demanding the usual song and dance routine from him, he'll keep giving in to market pressures and releasing films like Dilwale.
For Shah Rukh Khan the actor to triumph, it's very important for films like Fan to work. It might not be his best performance, but it's a pleasant (and much needed) deviation from films like Happy New Year and Dilwale.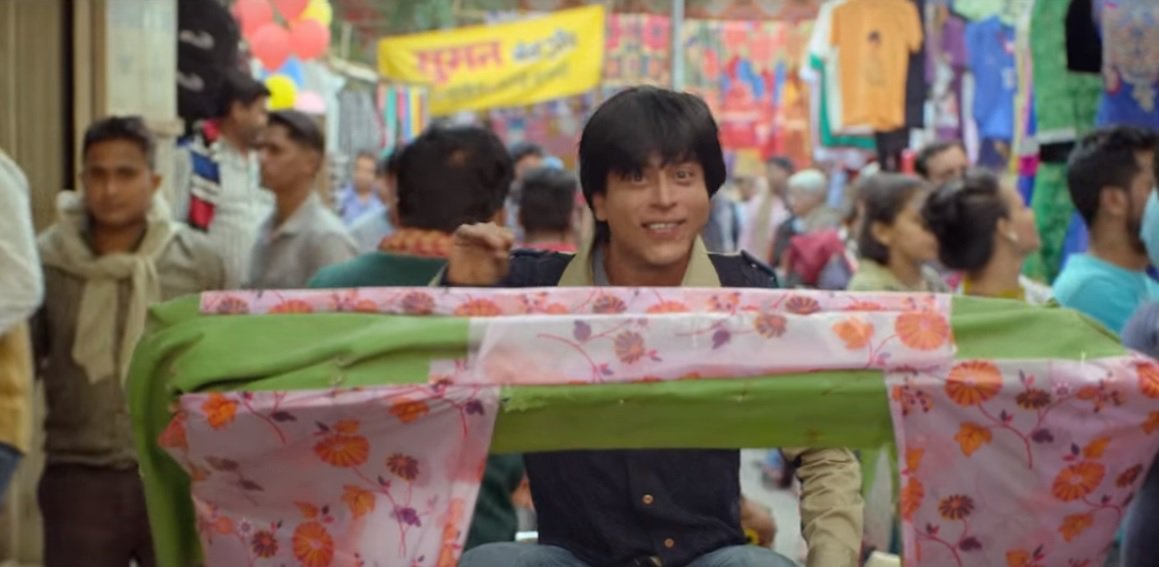 Source: YRF
Maybe it's high time now that we use one more yardstick apart from Chak De! India to measure Shah Rukh Khan's acting abilities. And Fan might very well be that.