Gajendra Singh's suicide at the AAP rally has incited a number of blame games and dirty politics among the political parties of the country but amid such brawls, are we forgetting something?
The farmers, their pain, and the apathy towards them.
As per a report by the United Nations , there was a farmer suicide every 32 minutes between 1997 and 2005 in India.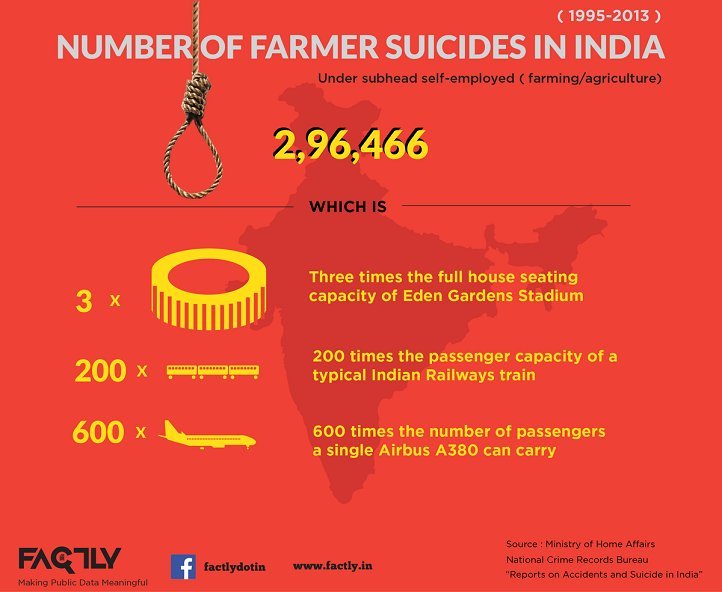 Here are 10 reports that cover the numerous cases of farmer suicides. But these do not constitute even 10 per cent of the total number of suicides committed by farmers in India till date.
1. Apr 14, 2015 : In mere 48 hours, four farmers committed suicide and four others died of 'shock' in Uttar Pradesh and Punjab.
2. April 04, 2015 : In Maharashtra's Khamgaon village in Aurangabad district 39-year-old farmer commited suicide by hanging himself from a tree in his own field.
3. Mar 26, 2015 : Eight farmers across Bengal's Hooghly, Burdwan and Bankura districts committed suicide due to plunging prices of potatoes.
4. March 13, 2015 : A shocking number of 135 farmers committed suicide in 58 days in Maharashtra's Aurangabad district.
5. December 28, 2014 : Within 72 hours, 12 farmers from Vidarbha region in Maharashtra committed suicide due to crop losses.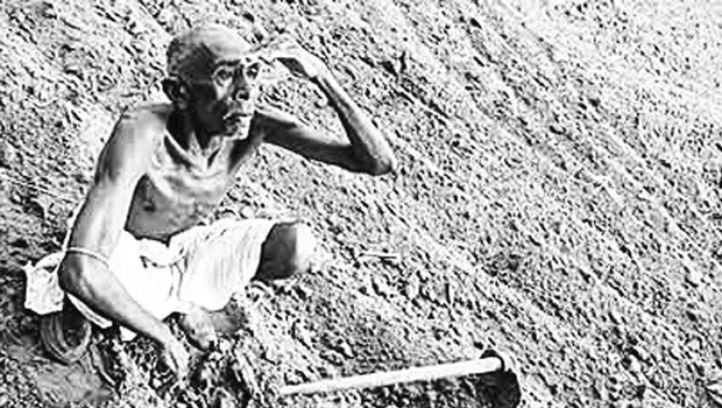 6. December 09, 2014 : A 45-year-old farmer who was also a member of the ruling BJP committed suicide by electrocuting himself at his soyabean farm in Maharashtra's Nagpur.
7. July 17, 2014 : In Maharashtra's Ghoti village a 53-year-old farmer consumed poison and committed suicide because of lack of rain.
8. March 19, 2014 : Due to massive crop failure 22 farmers took their lives in three weeks in Maharashtra's Vidarbha and Marathawada regions.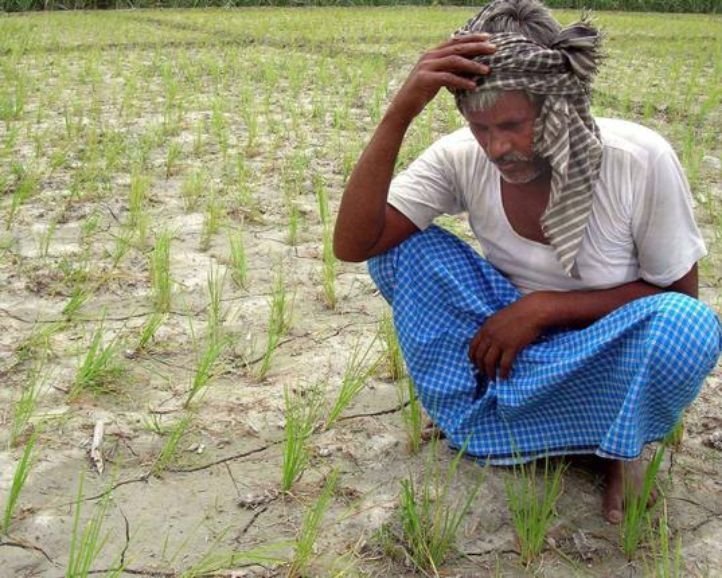 9. November 05, 2013 : On Diwali, five farmers killed themselves within 48 hours in Vidharbha after being unable to buy sweets and clothes for the festival.
10. May 01, 2012 : Five farmers including a woman committed suicide in Vidarbha within 24 hours.
In 2013, 879 farmers had committed suicide, and in 2012 the cases of farmer suicides were 1,046, according to a data shared by the Minister of State for Agriculture Mohanbhai Kundaria to the Lok Sabha."Reasons of suicide by farmers as reported by state governments, are manifold which inter-alia, include crop failure, indebtedness, drought, socio-economic and personal reasons," he said.
Read more: