Sex segregation in educational institutions has reached abominable levels at Farook College in Kozhikode. The 67-year-old college, which claims to be the most advanced co-educational institute for the Muslim minority in South India, has created boys only and girls only zones around the campus.
Not only is the canteen separated by gender, but even open air areas around the campus have certain restrictions. They have been put in place in order to discourage boys and girls from mingling. Only last week college authorities put signs saying 'Rest Zone (Boys)' near the new benches set up at the college entrance.
" I had sat on the bench with a boy student and a security guard rushed to us and asked us to move away . There is not even a single outdoor area with proper seating for girls to sit on," said a first year female student who refused to be named (as quoted by TOI ). Oddly enough the majority of students in the college are girls.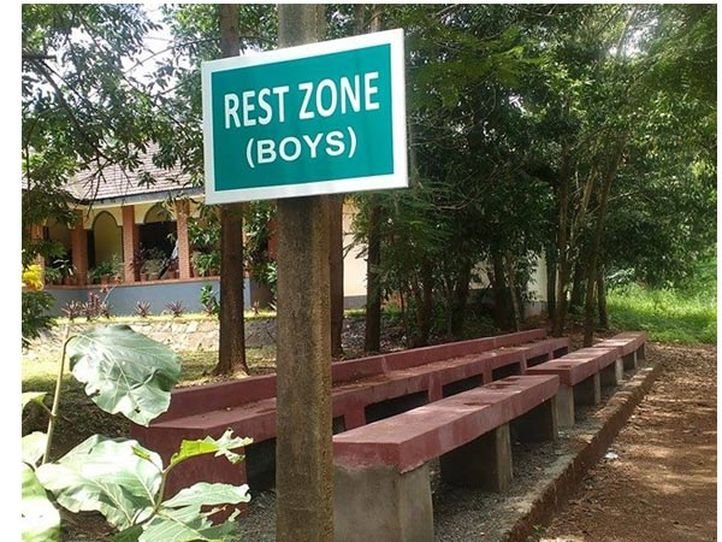 The canteen is marked with arrows indicating the areas for boys and girls with the staff section neatly placed in the middle of the two.
Abid Hussain Thangal, head of department for sociology at the college justified the segregation by saying, "the sight of boys and girls sitting together right at the entrance of the college would send a wrong message to visitors to the institution."
Students at the college allege the authorities are indulging in moral policing. A first year student was even asked to bring her father in to meet with the administration because she was found sitting with a boy at the college gallery. The Students Federation of India has decided to boycott the institution and has claimed it will protest the sex segregation. They have decided to show their indignation through a street play that will show in the fourth week of August.