National Conference chief Farooq Abdullah on Saturday won the Srinagar Lok Sabha bypoll, defeating the ruling PDP candidate, Nazir Khan, by a margin of over 10,700 votes. 
Abdullah polled around 48,554 votes against Khan, who got 37,779 votes, officials said. 
The polling for the seat was held on April 9 amid large- scale violence that left eight persons dead and several dozen others injured. The constituency had recorded an abysmal 7.13 per cent voter turnout, the lowest ever in its history.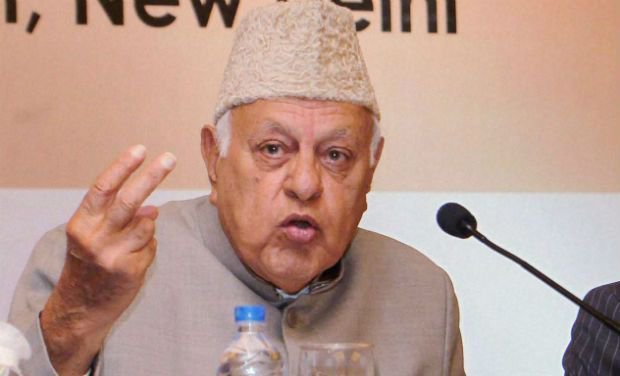 The Election Commission had ordered repolling in 38 polling stations in violence-hit areas on April 13. 
This will be the third term as Lok Sabha member for Abdullah, whose victory is being seen as a major setback for the ruling PDP. He was earlier elected to the House of People in 1980 and 2009. 
Although there were seven other candidates in the fray, it was NOTA that bagged the second runner-up spot with over 930 voters choosing this option. 
National Conference workers did not celebrate the win of their party president as mark of respect to the eight youths killed in firing by security forces on April 9. 
The bypoll to the seat was necessitated after the then PDP leader Tariq Hamid Karra resigned from the Lower House of Parliament in protest against the "atrocities" inflicted upon the people during the unrest triggered by killing of Hizbul Mujahideen militant Burhan Wani last year.
Feature image source: