In a sad day for Indian mountaineering, a world-record setter from the country Malli Mastan Babu was found dead in the Andes mountain range in Chile.
Babu's name was added in the Guinness Book of Records in 2006 when he had scaled seven peaks in seven continents in 172 days, thus making him the swiftest mountaineer.
Mastan Babu had gone missing in Chile on March 24, says a report in the Hindu and his body was found by helicopter search teams on Saturday. The report adds that "intense search operations were launched" after he went missing, while the rest of his team members had managed to return.
Among other notable records held by Babu is that he was the first person from Andhra Pradesh to scale Mt Everest in the Himalayas, points out the report.
A Zee News report points out that Babu is also an alumnus of IIT-Kharagpur and IIM-Calcutta, and took to mountaineering after "working as a software engineer for 3 years."
Was there delay in search operations?
Saurabh Uboweja, who knew Babu since his IIM Calcutta days and was managing the rescue operations, had told PTI yesterday, "The rescue operations are turning out to be tricky as Andes borders Argentina and Chile and we need to take permissions from both the governments, making the process more time consuming. We are also in touch with the Ministry of External Affairs here and the officials have assured help but it is a lot slower than required. I am sure the response would have been different and faster had Babu been an American or an Israeli citizen."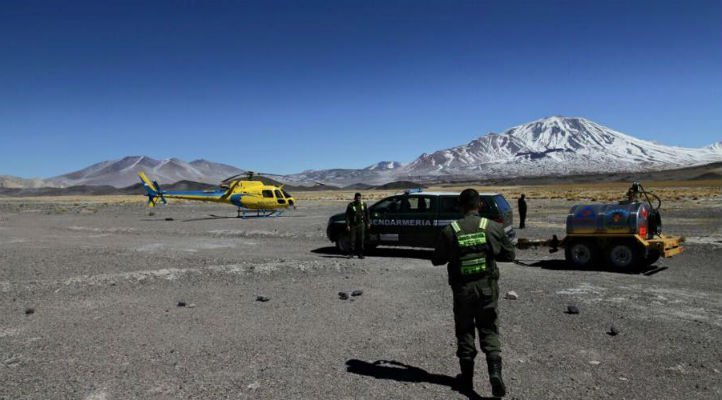 Source: Facebook page
A Facebook page 'Rescue Malli Mastan Babu' was also created to raise funds.
Babu's family in Nellore has been in a state of shock since they got the news. In the past, Babu had escaped from similar situations and his family were hoping for the same this time around as well.
While there's no way to know if a faster rescue operation would have helped for sure, no doubt Babu's death is big loss for the mountaineering community in India.
"Mountains retained its favourite child.. R.I.P Malli Mastan Babu," the rescue page's post says.