Sudeep Chowdhury (name changed on request) hasn't had a proper night's sleep since July 2. On that fateful night, Sudeep, who lives with his teenager son Shankar (name changed to protect identity), in Rudrapur area of Bengal, was about to sit down for dinner when a knock changed his life. "We were discussing Shankar's 17th birthday plans. It was just four days away from that day. That's when my neighbours came to tell me that a crowd has gathered outside my house. Apparently, they were baying for my son's blood  because of some Facebook post. I didn't know what this was about. I hid him under the bed," says Sudeep, a widower in his 50s. 
It was a day later that Sudeep found out why exactly was he and his family being subjected to such violence. A Facebook post by the minor boy, offended Muslims of the area. 
The sequence of events that preceded and followed that night, had national implications. West Bengal Police was prompt in its actions, but not prompt enough to stop the mob from burning Sudeep's house. "At that point of time, the only thing I wanted was to save my son. I asked Shankar to run. I didn't even ask him if he made such a post or not," recounts Sudeep.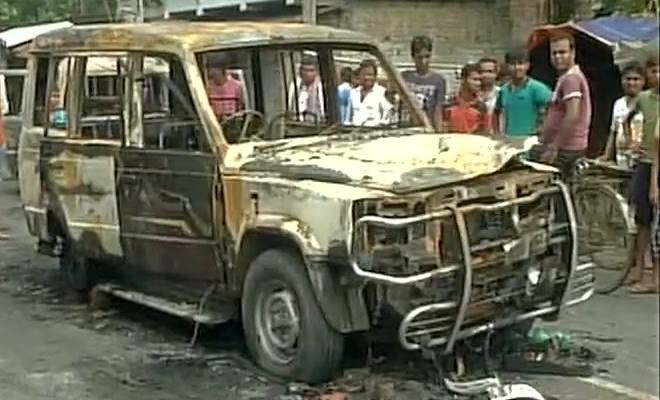 Shankar fled at night. However, he was later arrested by the police from a paddy field early next morning.  He was then remanded by the Basirhat Sub-Division Court in the police custody for four days. "The police wrote his age was 18+ when they charged him. I had no idea about the legal things. But I do remember telling them that he is not even 17 yet," says Sudeep. 
Shankar, a minor, continued to be there for weeks, though the law forbids keeping any offender or suspect below 18 in a jail for adults. The law also says an underage suspect must be tried by the Juvenile Justice Board (JJB) and kept in a detention centre for children. 
Meanwhile, Basirhat burned. Shankar's FB sparked the Bengal's most talked-about communal flare-up in years. According to reports, a 65-year-old man was knifed to death and dozens of people were wounded in clashes.
"I was running from pillar to post to get justice for my son. No one from Trinamool or BJP helped, My house was torched twice," says Sudeep.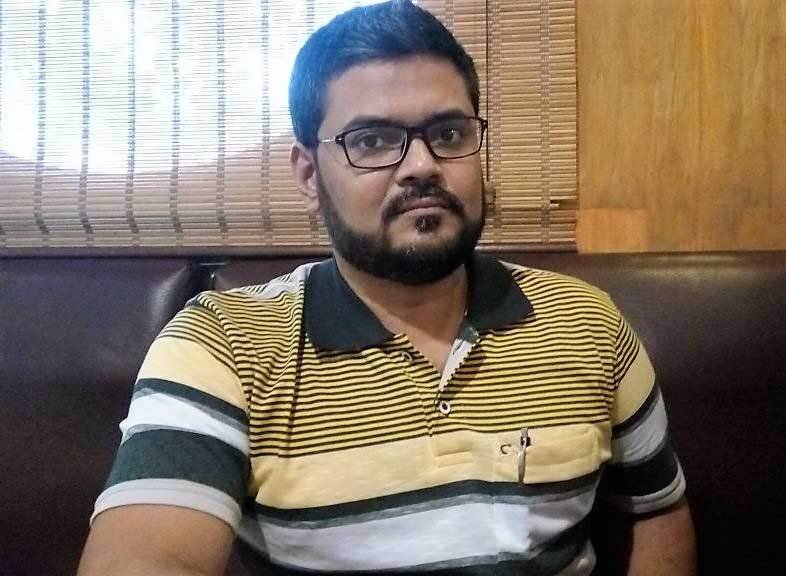 That's when Sudeep and his family decided to approach a local outfit, Hindu Samhati. "Family of the boy approached us through our Vice President, Adv. Brojendranath Roy, and they were accompanied by some local youth. We did a bit of research and found out that the boy was born in July 6, 2000. This was according to his birth certificate issued by Baduria Municipal agency and admit card of West Bengal Board of Secondary Education," says Prasun Maitra, an activist with Hindu Samhati.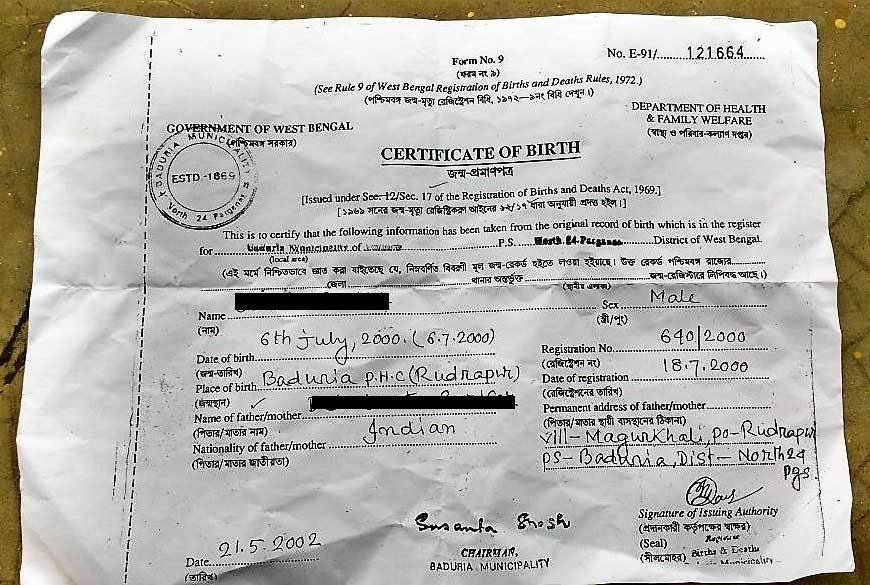 The boy was charged with 295-A of IPC along with 66 E/67 of IT Act. 
"Police didn't take him to the Juvenile Justice Board because his date of birth could not be ascertained. Now that we have verified it, we will tell the court in the next hearing that the accused may be sent for trial by the board," C Sudhakar, the police superintendent of North 24 Parganas district told Hindustan Times. 
What followed was a complex legal battle. "We demand  juvenile status for my son and I feel that he should be tried for his crimes, if at all he did commit them, like a juvenile. It was a harrowing experience seeing BJP leaders like Babul Supriyo making such insensitive remarks about my son on TV. He said that Shankar should be punished an example be set. How can he talk like this about a minor?" asks Sudeep. 
Sanity prevailed and on August 5, the judge of Basirhat ACJM court passed an order to move the boy to a juvenile home. 
However, Sudeep doesn't want his son to return home as yet. "The situation here is still not safe. I don't think he can return here for a very long time," says Sudeep.