The distraught father of two Syrian toddlers who drowned with their mother and several other migrants as they tried to reach Greece identified their bodies on Thursday, September 3, and prepared to take them back to their home town of Kobani.
Abdullah Kurdi collapsed in tears after emerging from a morgue in the city of Mugla near Bodrum in Turkey, where the body of his 3-year-old son, Aylan, washed up on Wednesday, September 2.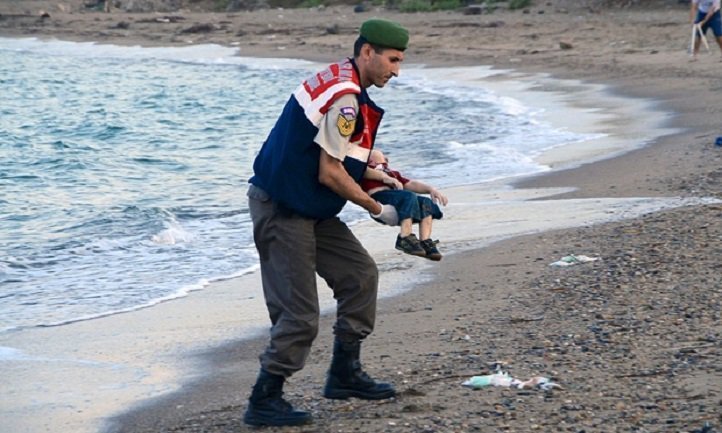 A photograph of the boy's tiny body in a bright red T-shirt and dark shorts, face-down in the surf, appeared in newspapers around the world, prompting sympathy and outrage at the perceived inaction of developed nations in helping refugees.
Aylan's 5-year-old brother, Galip, and mother, Rehan, 35, were among 12 people, including other children, who died after two boats capsized while trying to reach the Greek island of Kos.
"I just want to sit next to the grave of my children and my wife and rest. The things that happened to us here, in the country where we took refuge to escape war in our homeland, we want the whole world to see this. We want the world's attention on us, so they can prevent the same from happening to others. Let this be the last," Abdullah told reporters, as his family's coffins were loaded into a hearse.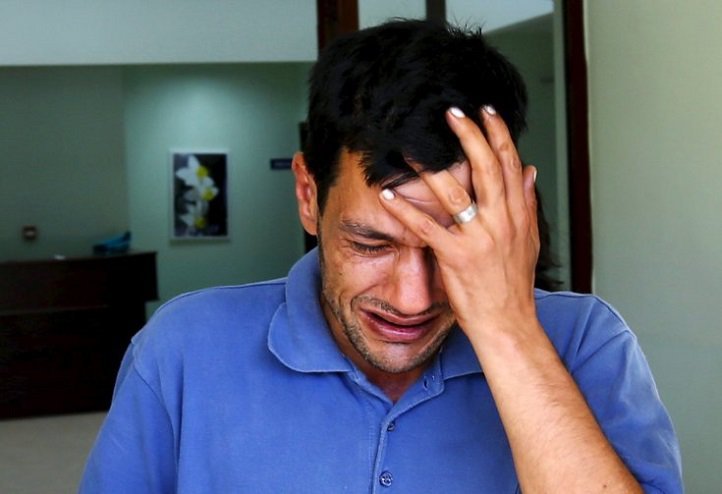 "I was holding my wife's hand. My children slipped away from my hands. We tried to hold on to the boat," he said in the statement. "Everyone was screaming in pitch darkness. I couldn't make my voice heard to my wife and kids."
The image of Aylan, drowned off one of Turkey's most popular holiday resorts, went viral on social media and piled pressure on European leaders.Turkish President Tayyip Erdogan discussed the crisis with his French counterpart Francois Hollande, Erdogan's office said."European countries, which have turned the Mediterranean, the cradle of the world's oldest civilisations, into a cemetery for refugees, shares the sin for every refugee who loses their life," Erdogan said in a speech in Ankara.
Meanwhile French Prime Minister Manuel Valls took to Twitter: "He had a name: Aylan Kurdi. Urgent action required – A Europe-wide mobilisation is urgent," he wrote.
Read more: