There were 769 ranks separating the two. There is close to a $100 million difference in their career earnings. There was just the difference of 17 Grand Slam titles between the two. And it showed in the 6-0 6-2 6-3 scoreline.
But when the darling of Wimbledon this year, Marcus Willis, bowed out of the Wimbledon in the second round, there was a sense of satisfaction all around. His girlfriend Jenny Bate, the person behind his $66,000 windfall, wiped a tear or two from her cheeks. His parents embraced each other. His friends chanted his name. The Wimbledon crowd gave him a standing ovation and asked for his autographs. Even Federer hang around the court for a little bit, to let Willis have his moment.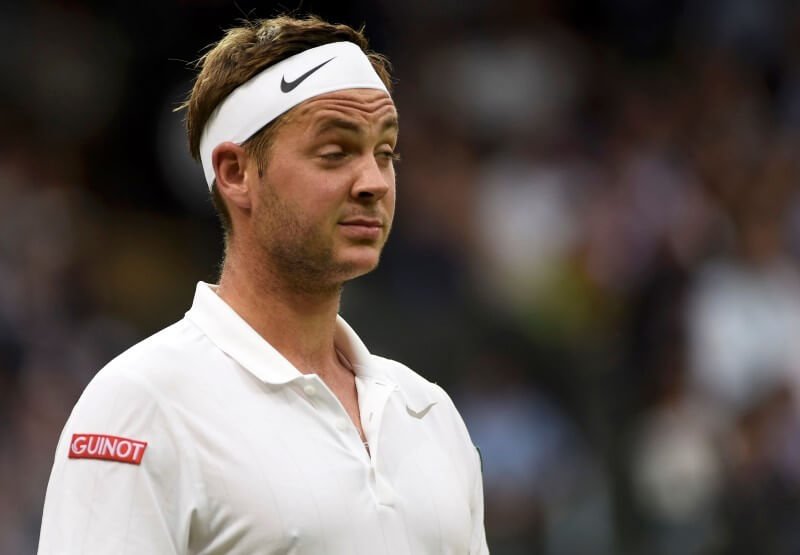 For a few minutes there, Marcus Willis must have been on top of the world. And why shouldn't he be! 
The best week of his life had just come to pass. From almost quitting the sport to giving Federer a run for his money at the Wimbledon center court — this was a surreal experience for him, as he himself put it.
And Willis says his Wimbledon fairy tale has inspired him to finally fulfill his potential after the British qualifier's astonishing adventure came to a heroic end against Federer.
From the moment he walked onto Centre Court to a deafening roar, Willis was in dreamland, with one particular highlight a sublime lob over Federer for a winner he will remember for the rest of his life.
Willis said:
"It was all just a blur. I did enjoy myself even though I was getting duffed up. I loved getting stuck in, fighting hard. The whole experience was incredible. I played a good point where I lobbed him. I can say I lobbed Roger Federer." 
"Not my standard Wednesday that, playing Roger Federer on Centre Court. Next Wednesday might be quite different."
For Federer, who has seen virtually everything Wimbledon has to offer in his glittering career, facing a player of Willis's humble standing was a new experience and he was impressed by the underdog's performance. He said:
I said a few days ago, this story is gold. I believe he can make big strides. He has a nice serve. I struggled reading it really and at the net he was very solid. I was thinking, This is definitely one of the matches I'll remember.
Willis had captivated the All England Club with his unlikely progress this week and although the world number 772 eventually succumbed against Swiss star Federer, he departed with a renewed belief that he can hold his own among the elite.
Just months ago Willis, who works as a coach to children and senior citizens at the Warwick Boat Club in the English midlands, was considering calling time on a tennis career that appeared to be going nowhere after he squandered his early potential.
But, persuaded to give it one last shot by his new girlfriend, Willis battled through to the main draw at Wimbledon via six qualifying matches before beating world number 54 Ricardas Berankis in the first round.
The 25-year-old had earned just $200 on the men's tour this year, and now his bank balance has been boosted by $63,000.
Given his desire to remain on the straight and narrow after some wild nights as a youngster, Willis, nicknamed 'Cartman' because of his resemblance to the portly character from South Park, doesn't plan to celebrate his Wimbledon journey too excessively.
"I'm getting old. In my earlier days, I would have gone and done it. But that's why I'm here, I haven't been doing stuff like that. I'll get a meal and go to bed. I just want to relax."
The 25-year-old's ranking should rise towards 400 and he is likely to be offered a handful of wildcards into tournaments due to his new-found celebrity.
"I think my life will change a little bit, but I still want to keep my head down and keep carrying on to enjoy it."
Go well, Marcus Willis! We hope to see more of you.
(With AFP Inputs) 
Featured image: Reuters