Annemiek van Vleuten suffered three fractured vertebrae and a concussion after a horrifying high-speed crash in the Olympic women's road race on Sunday but the Dutch rider said she will be fine and was more disappointed at missing out on a medal.
Television pictures showed Van Vleuten slamming into the road and a stone kerb after losing control of her bike when leading on the final descent toward Copacabana beach with around 15km of the race remaining.
She was taken to hospital and put in intensive care, with some who saw the accident fearing the 33-year-old may have suffered more severe injuries.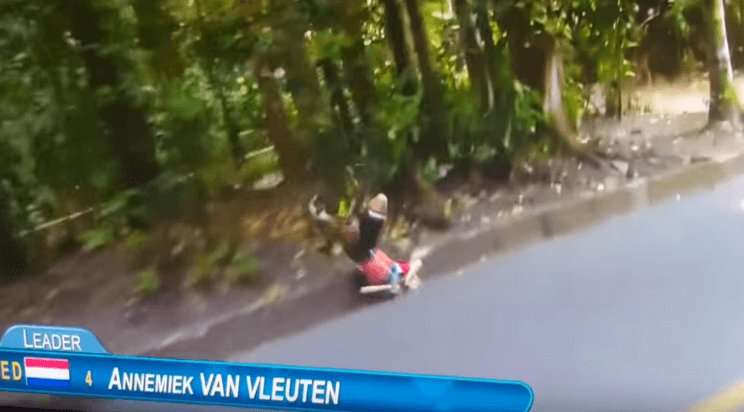 "I am now in the hospital with some injuries and fractures, but will be fine," Van Vleuten said on Twitter.
"Most of all super disappointed after best race of my career."
Other riders were quick to offer their support.
Australian Gracie Elvin, who also rides for the Orica team along with Van Vleuten, said she could have been killed.
"I'm still concerned right now but from what we've heard she's ok," Elvin said on Twitter.
"She's super tough."
It is not the first time Van Vleuten has suffered serious injuries after a crash.
Last year she was left with three broken ribs, a broken collarbone and a collapsed lung following a training accident with a car in Italy.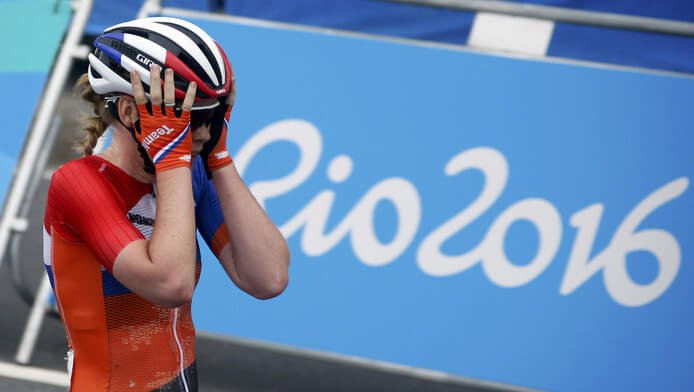 The Rio course, particularly the Vista Chinesa descent where Vincenzo Nibali crashed and broke both collarbones on Saturday, has come under fire.
The sport's governing body (UCI) issued a statement saying Van Vleuten's was "in stable condition at the intensive care of a Rio de Janeiro hospital".
The Dutch team's chief medical officer Cees Rein van den Hoogenband said: "Annemiek went through a total CT scan and is stable now. She suffers from a heavy concussion but there were no further abnormalities seen on the scan.
"She will stay in intensive care for the next 24 hours. She is fully conscious and her reactions are adequate."
Van Vleuten's compatriot Anna van der Breggen won the women's race.