Sakshi Malik pulled off the comeback of comebacks when she fought back from 0-5 down to beat Kyrgyzstan's Aisuluu Tynybekova 8-5 in the bronze medal match of the women's 58kg wrestling event. 
The 23-year-old got a second shot at Olympic glory via the repechage route and ended India's wait for a medal after the country had seen some of its star names either narrowly lose out or under-perform.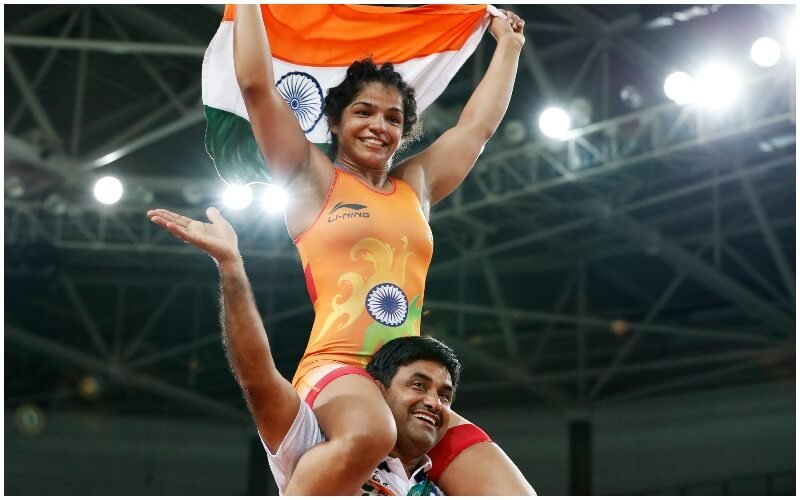 No Indian wrestler has ever failed to win a repechage medal match and Sakshi kept the record intact when, with 90 seconds left, she turned her opponent twice onto her front to make it 4-5. And then with 15 seconds to spare, she went for Tynybekova's midriff, pushed her onto her back for it 5-5. She was not done though – with 5 seconds left, she got another move to add two points. Tynybekova questioned the decision and gave away another point for a failed challenge as the match ended 8-5 in India's favour.
Repechage is a rule used in sports like judo and taekwondo, where a competitor gets a chance at bronze if the opponent who beat them in the earlier round reaches the final. Sakshi had lost her quarterfinal match to Russian Valeria Koblova, who went on to win silver. Sushil Kumar (Beijing 2008) and Yogeshwar Dutt (London 2012) had won their bronze medals through repechage as well.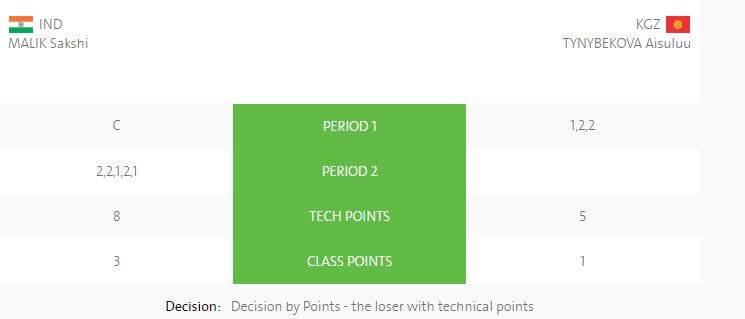 But it was Sakshi's grit and determination that shone on a day when India's other wrestler in the women's category, Vinesh Phogat, had earlier gone off injured after her opponent landed on her right knee to bring a painful end to a medal hope.
Sakshi told the media later: "I had full confidence that if I took the bout to six minutes I would win." 
"I was confident all along. I always felt I would win. I did not back down and kept pushing. This is historic for Indian women wrestlers. This is the result of over ten years of hard work. I feel proud and special that I could get this medal for India," she was quoted as saying by the Hindustan Times.
Earlier, in her first match, she had beaten Sweden's Johanna Mattsson with three seconds left. In that match, she was trailing 0-4 at the end of the first period. Such strong character and ability to gain crucial technical points in the dying seconds is the stamp of a champion. And Sakshi is certainly one, at the highest stage of them all – the Olympics.
Feature image source: AFP