In a move to rein in the rising number of cases of diseases like tuberculosis and cancer, the government of Uttar Pradesh has issued an advisory banning the sale of loose cigarettes.
The health department issued orders to the effect late on Tuesday, October 6, after the state cabinet approved the move last week and with Governor Ram Naik signing an ordinance.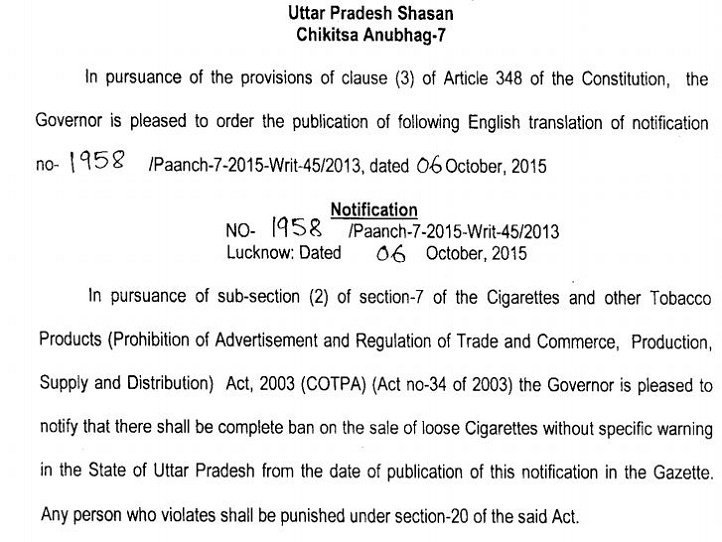 As per the new law, anybody found selling loose cigarettes could face a fine of Rs 1,000 and serve a year long jail term. Any individual violating the law for a second consecutive time could face a fine of Rs 3,000 and serve a three-year jail term. Anybody caught manufacturing loose cigarettes will face a fine of Rs 10,000 and serve a five-year jail term.
The responsibility of enforcing the ban has been entrusted on police officials.