Finnish Prime Minister Juha Sipila has said he will not be able to fulfill a promise to put up a family of asylum seekers for now because of security concerns.
Sipila, a former telecom executive, stirred controversy in September by saying he would open his second home in northern Finland to refugees. But, on Sunday, he told public YLE radio that he had had to put the plan on hold, though he would support a refugee family in other ways until the situation changed.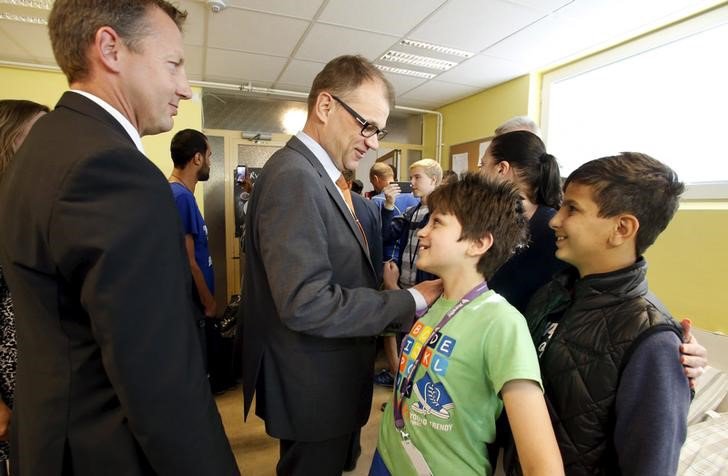 "I asked security experts to evaluate whether it would be safe for a family with children to move in. Due to the heavy publicity, the situation is such that it would not be reasonable right now."
Sipila has one house near the capital Helsinki as well as a government residence. The house that he proposed to offer to refugees is one that he rarely uses in his home town of Kempele.
Some politicians and members of the public had accused Sipila of encouraging asylum seekers to come to Finland with his offer.
Finland received close to 32,000 asylum seekers last year, up from 3,600 in 2014. The influx, at a time of economic recession, has boosted anti-immigrant sentiment and prompted vigilante groups to patrol the streets, saying they need to protect native Finns from migrants.