Our not-so-friendly neighbour's stand to side with Pakistan amid the ongoing Indo-Pak tensions has irked the government and citizens alike. And during the Diwali season, China-made firecrackers have come under the scanner.
At the Capital's  Sadar Bazar, one the biggest markets for firecrackers in the country, Chinese firecracker is a taboo topic. Most of the shopkeepers we spoke to refused to talk about them and expressed reservations about getting their shops photographed.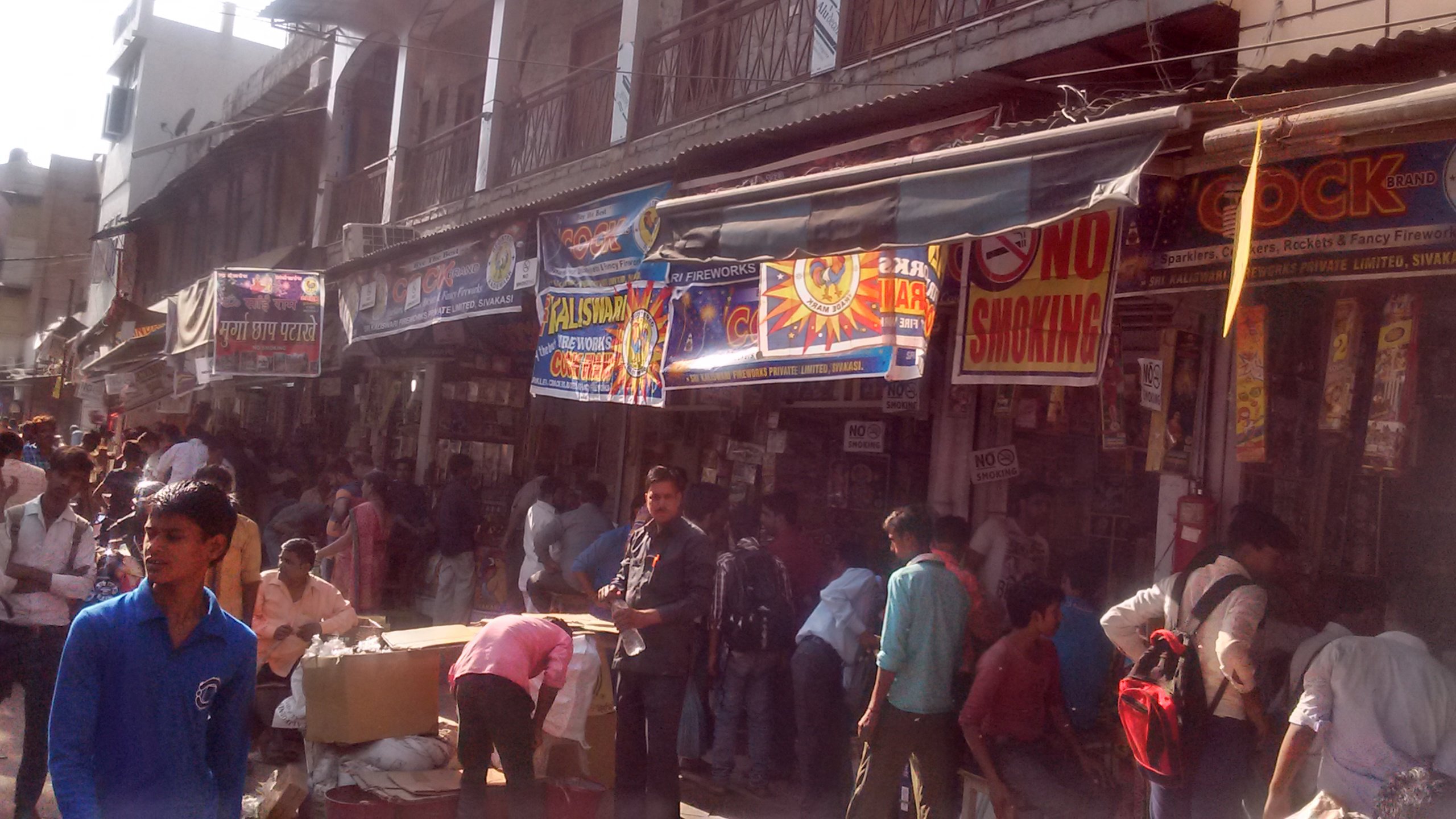 "We have never kept Chinese products in our shops. Why is this issue being suddenly taken up? Please leave," said one shopkeeper.
However, Ram Niwas Sharma, a shopkeeper, who has been selling firecrackers for four decades, claimed that he sells only Indian products. " I only sell branded India-made firecrackers and only those which are made at Sivakasi. Chinese products are of extremely low quality and are hence very cheap. That's the reason they are sold illegally by roadside vendors."
He added that the sales have been dull compared to the previous years. "This year, due to Diwali falling at the end of the month, people are not spending much as they don't have money," he said.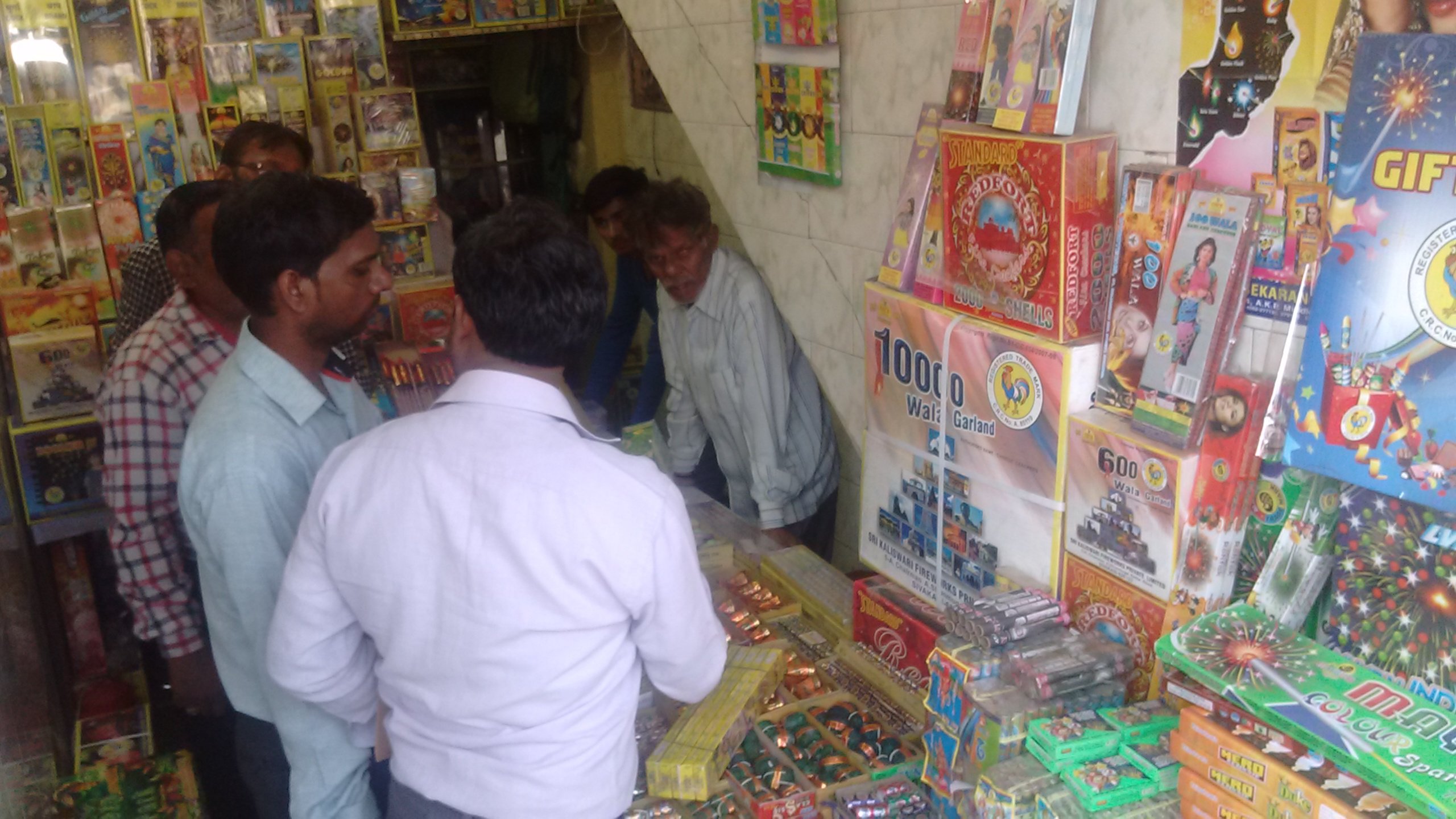 Raghubir Dayal, another shopkeeper with a stall in Sadar Bazar, said the same. He added that no new firecrackers have been introduced  this season.
Dariba Kalan, another firecracker market which is at stone's throw away  from the iconic Jama Masjid was bustling with people who had lined up for the Diwali shopping.
Satya Prakash, a shopkeeper who had been into this business since 1964, proudly showed a signboard which reads 'Say no to Chinese crackers' which was hanging outside his shop. "We would never sell anything which would harm the interests of the nation," he said.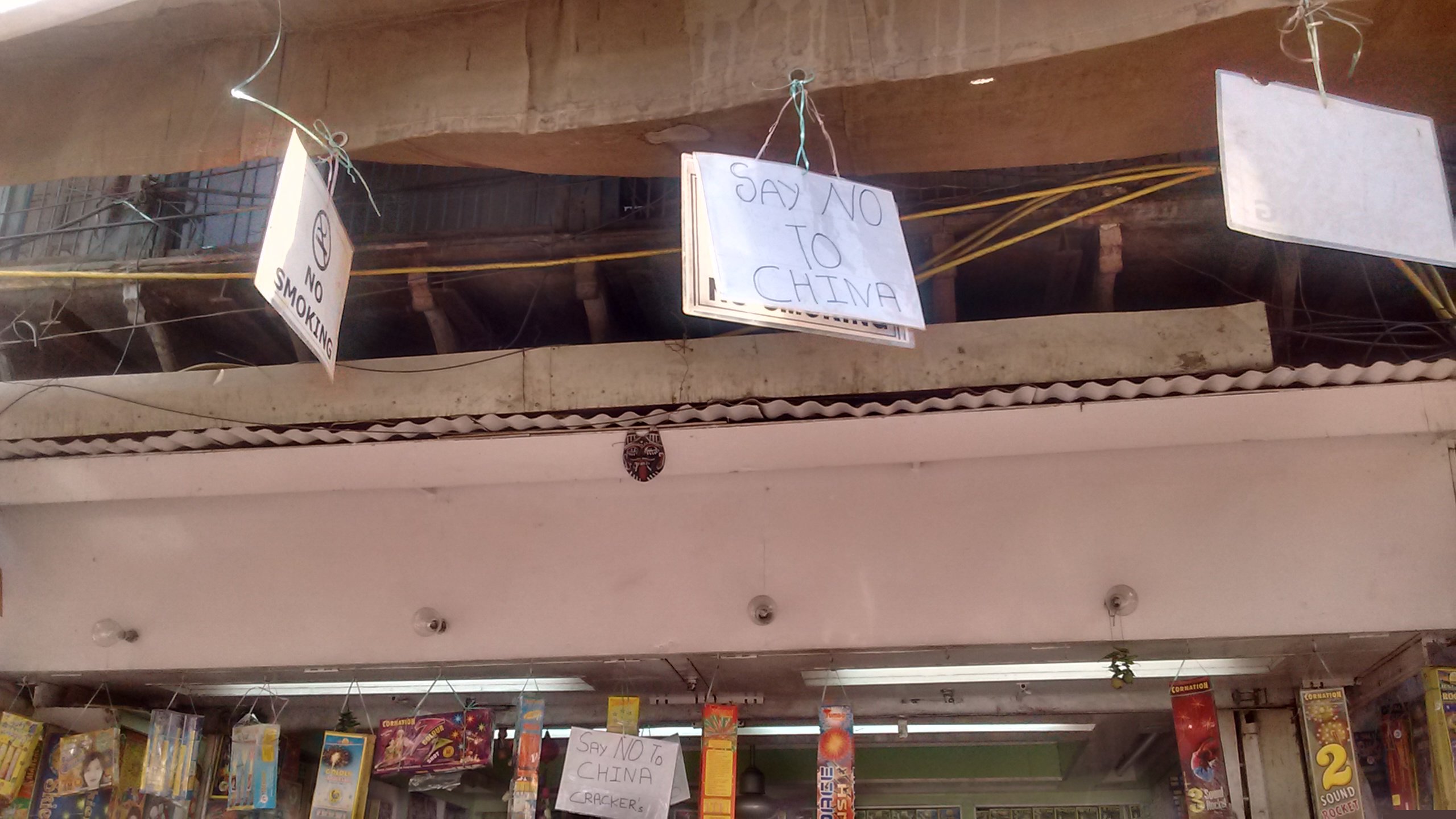 He, however, added that locally-made Indian firecrackers fare no better than their Chinese counterparts."Many fringe groups are illegally making firecrackers in parts of Uttar Pradesh. These products are made of low-quality chemicals and are hence much cheaper. But we all know that everything is happening right under the authorities' nose," he said.
Upon being asked if there were low sales due to people opting for 'Green Diwali', Satya Prakash called the whole debate as ridiculous. "Industries, factories, construction activities and automobiles – all these factors cause pollution round the year. But some like to target festivals. Diwali is the biggest festival for Hindus. Should we stop celebrating it? While I agree that the number of firecrackers can be reduced but removing the practice altogether is unjustified," he lamented.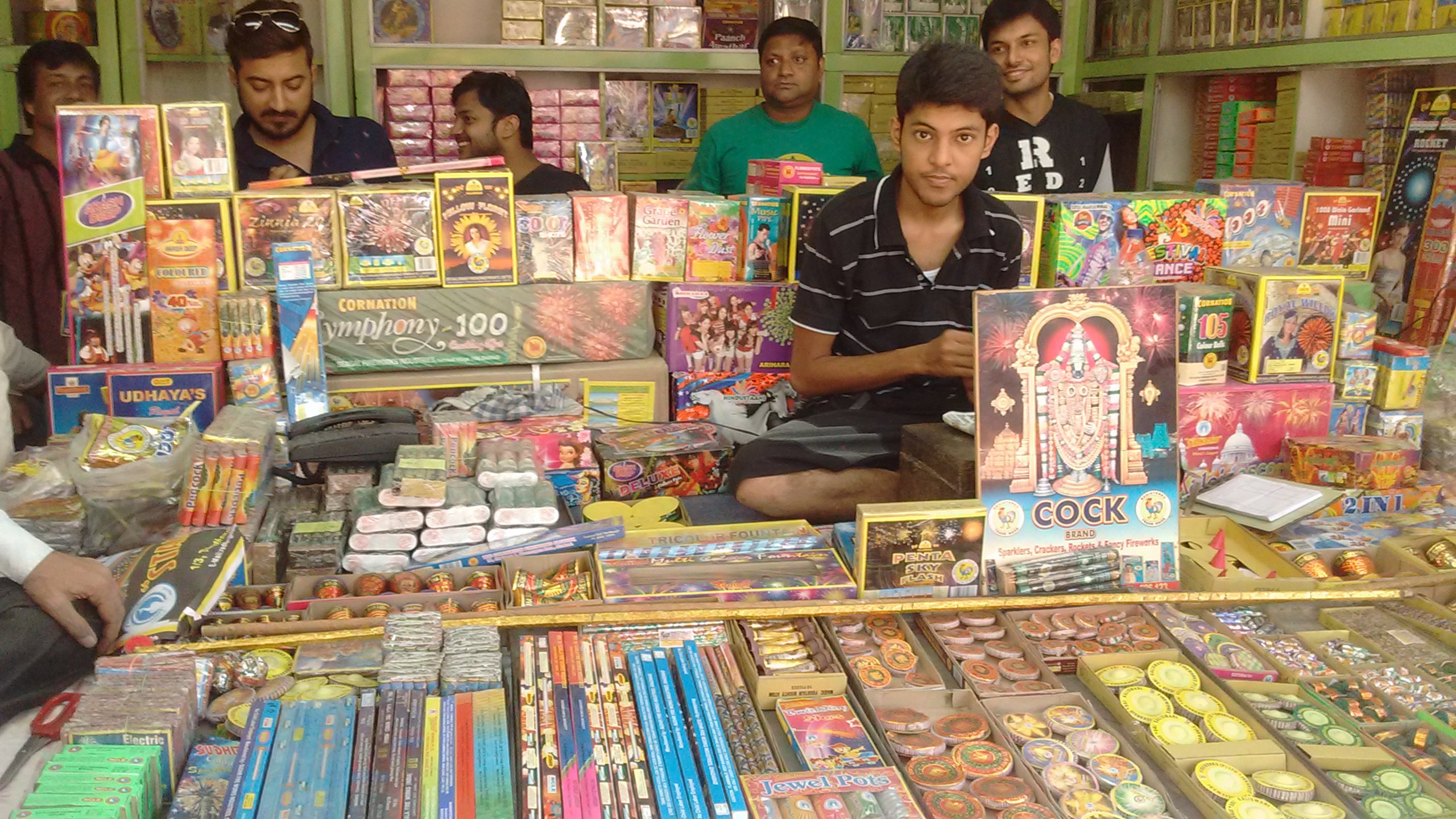 His partner Vivek Shastri said that bursting firecrackers on Diwali is actually beneficial for the city.
"All the harmful insects die after Diwali putting an end to the vector-borne epidemics like dengue, malaria and chikungunya." 
He, on the other hand, slammed the government for failing to tackle the 'epidemic' caused by Chinese firecrackers. "These products are illegally transported into India through borders. Why can't the government strictly monitor its borders rather than harassing poor traders? Some traders may have booked these products in advance by paying heavy amounts. Does the government want them to die of hunger this Diwali?" he questioned.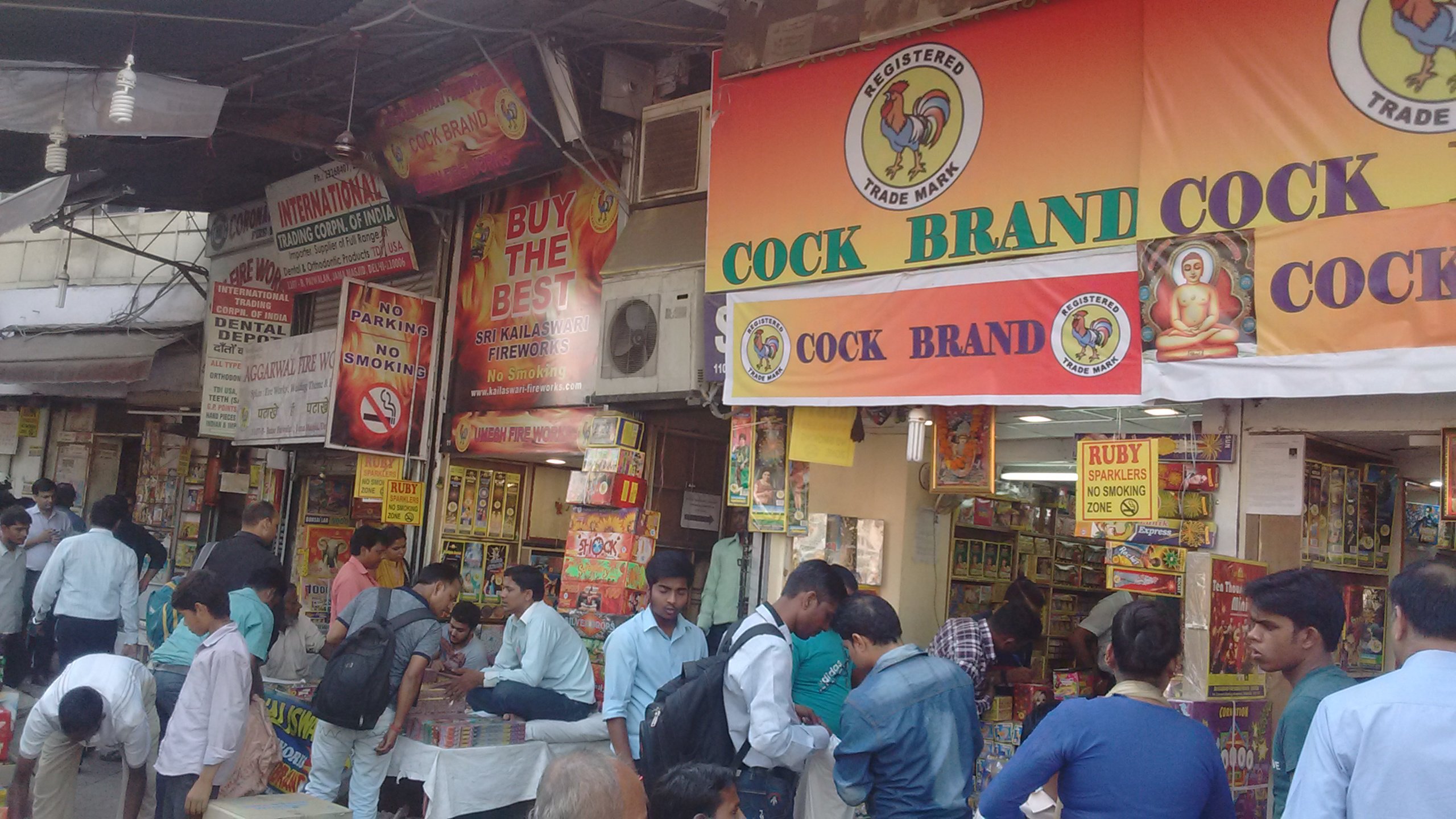 Praveen Kumar, a man in his early thirties, who came to shop straight from his office expressed happiness over buying only authorised Indian firecrackers.  "My family plans on celebrating a noiseless Diwali, so we have only bought phuljhadis (sparklers). I would never buy Chinese firecrackers and would also recommend others to follow the same.
Gaurav, another shopper praised Prime Minister Narendra Modi for his stand on Chinese products. "PM Modi wants the people to boycott these goods. So. it is as simple as that. Can't we just honour his simple request?" 
(All images sourced from Sreeraj | ScoopWhoop News)