Officials on Saturday said that three Border Security Force (BSF) troopers were injured after a cross border firing by Pakistan-based smugglers on Friday late night in Amritsar sector of Punjab, a report in The Hindu says.
The troopers, who sustained minor injuries caused by splinters of AK-47 rifle burst, were admitted to Guru Nanak Dev Hospital and their condition is said to be stable.
According to BSF Deputy Inspector General (DIG) R.P.S. Jaswal, the firing took place at Daoke Border Out Post (BoP), about 5-6 km from Attari border check post.
The incident took place around 1 am when the troops of 163rd battalion of BSF were out on patrol on a Tata-407 vehicle near the Bhikiwind post, a Hindustan Times report says.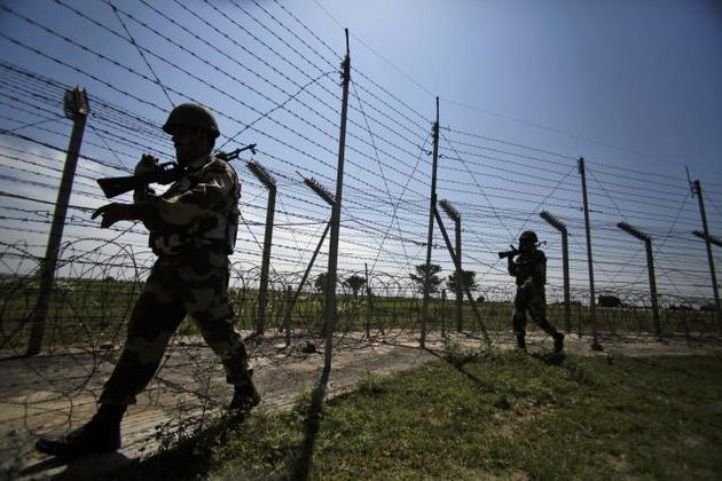 "Three troops received bullet injuries. We suspect the shots were fired by smugglers from across the border fencing between the two countries. Further inquiries are on," officials said.
The officials also added that a total of 11 rounds were fired after which the alleged shooters ran away.
Inder Parkash Bhatia, Officiating DIG, Amritsar sector said, "the BSF team immediately retaliated the firing. However, the smugglers, around four in number, managed to escape taking the advantage of darkness," a Tribune report says.
The border, which is used by Indian and Pakistani smugglers for heroin smuggling, has seen earlier exchanges of fire between troops and smugglers in the past as well.
In the recent past, the BSF had gunned down three Pak smugglers in two separate instances and seized around 36 kgs of heroin and an AK 47 rifle from the spot,.
According to a Hindu report, the BSF had recovered over 361 kilograms of heroin in its highest ever seizure along the border last year. Nearly 65 kgs of heroin out of 125 kgs recovered during this year, is from the Amritsar sector alone.