In today's breaking news, we got to know that two of NASA's female astronauts are ready to make history with the first all-female 6.5 hours long spacewalk. 
After suiting up, Christina Koch and Jessica Meir exited the International Space Station to replace a failed power control unit. And once they reach there, they'll replace the power regulator with a spare.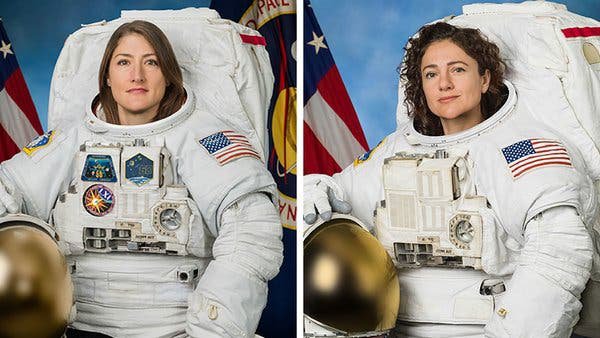 This news is huge 'cause ever since us humans started going into space, 227 people have left their spacecraft and done some kind of spacewalking activity. Out of which, only 14 were women. The first time a woman did a spacewalk was in 1984 and her name was Svetlana Savitskaya.
Speaking about the activity, Meir said: 
What we're doing now shows all of the work that went in for the decades prior, all of the women that worked to get us where we are today. 
As per the reports, Christina and Jessica set their suits onto battery power at 7:50 AM ET on October 18th, marking the start of the trip.
So, if you're looking to watch something cool today, check out the history in making here: