The first phase of voting for Bihar Assembly elections has kicked off today for 49 assembly constituencies.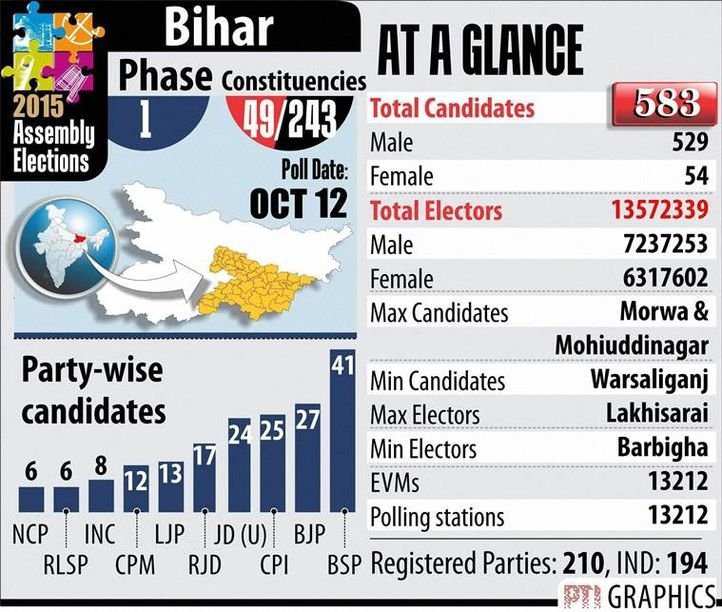 About 1.35 crore voters are eligible to vote in the initital phase of the elections. The Mahagathbandhan or the Grand Alliance led by current CM Nitish kumar and BJP led NDA would contest for a huge portion of seats.
During the last assembly elections in 2010, JD(U) was the largest party and won 29 seats in alliance with the BJP in the initial phase.
In the new alignment, JD(U) is contesting 24 seats in the first phase. Mahadalits, EBCs and the Yadavs would be the target segment and would thus justify the formation of the Grand Alliance.
Nitish Kumar(left) and Sushil Kumar Modi(Right) | Source: PTI
RJD is contesting for 17 seats in the first phase, only four seats in 2010 but won two of the eight Lok Sabha segments in Bhagalpur and Banka.
The NDA alliance is divided into BJP, fielding 27 candidates followed by LJP(Lok Jansakta Party) with 13. BJP had won 13 seats in this segment in 2010.
Congress is contesting for 8 seats while NCP for 6 seats.