Scripps National Spelling Bee contest that originated in the US is an oral competition where contestants are required to spell words of varying levels of difficulty.
The contest that started in 1925 in the US has been a coveted one and this time it resulted in a tie between 8 students.
And 6 out of the 8 winners are of Indian origin. 
Reports suggest that Indian-origin contestants have won every Scripps National Spelling Bee since 2008 dominating the space with their aptitude and intelligence.
The eight winners are Rishik Gandhasri, Erin Howard, Saketh Sundar, Shruthika Padhy, Sohum Sukhatankar, Abhijay Kodali, Christopher Serrao, and Rohan Raja.
Four of them had also made it to the finals last year. And since then they started preparing again with more enthusiasm.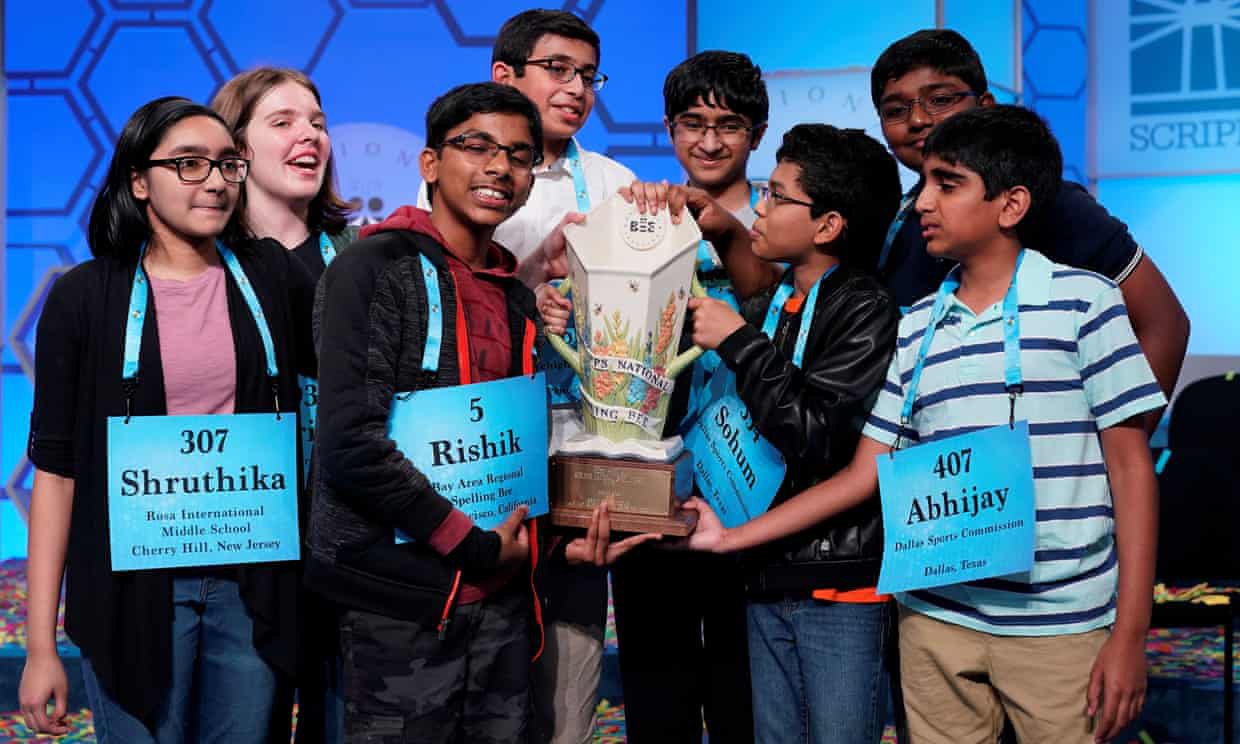 According to a report by The Guardian, it is for the first time in the 94-year-long history of the contest that more than two winners have been named. Moreover, the winners comprise of a majority of Indian-origin kids.
The winners took home more than $50,000 in cash and prizes.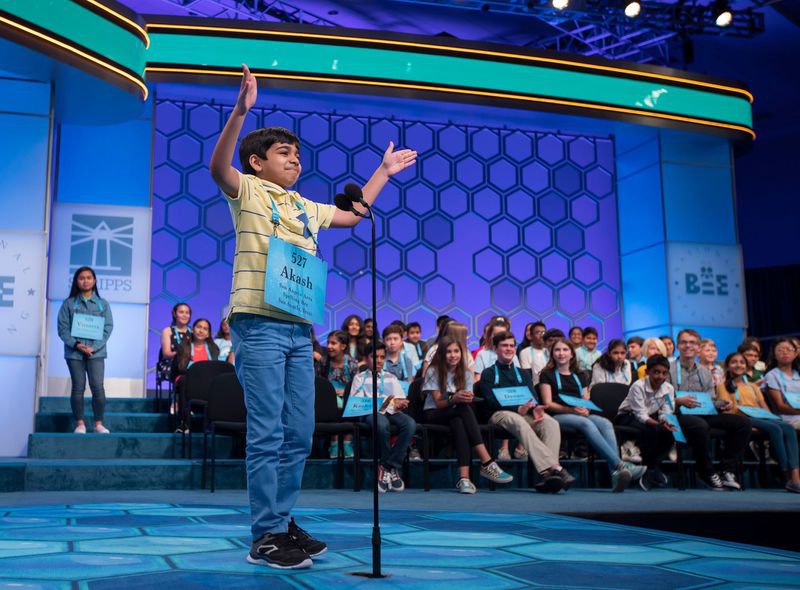 Contestants prepare intensively for this contest. According to Washington Post, some of them even have private coaches to train them.
The contest saw 565 contestants in the age group 7 to 14 giving their best and handling the pressure that came their way.