This Christmas, the main street of the Kaiwara village in Karnataka will have light for the first time ever. And it will be thanks to the effort of five teenage boys from Bengaluru who managed to raise Rs 26 lakh to install solar-powered street lamps on the main street of the village that connects it to a highway.
The idea for installing the solar lamps was conceived in August by four class 11 students of Vidyashilp Academy in Bengaluru – Aditya S Prasad, Nihal Harve, Eshaan Bhandari, Karan Taj Singh – and Vaishakh Datta, a law student from M S Ramaiah College of Law.
And the five of them are part of the Deepam Initiative.
Here's the story of how this group came up with the plan: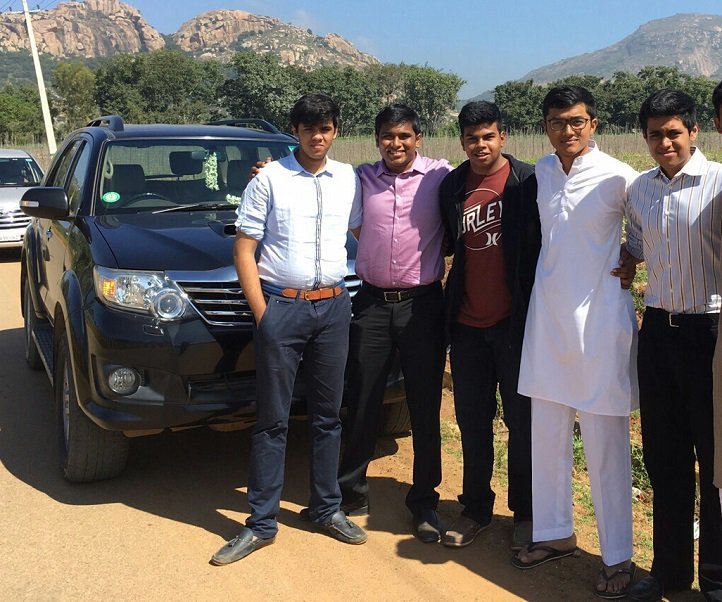 The Deepam Initiative team from (L to R ) Karan Taj Singh, Vaishakh Datta, Nihal Harve, Aditya S Prasad and Eshaan Bhandari | Source: The Deepam Initiative
"Every Diwali, our school encouraged us to donate whatever we could for the underprivileged. There were things of every kind: rice, books, old clothes, etc. but over a period of time we realized to do something more substantial and sustaining," Aditya S Prasad, one of the members of the group, told ScoopWhoop over the telephone from Bengaluru.
The five of them knew each other, and during the course of conversations they decided to so something to help those who were worse off than them.
The group launched the Deepam Initiative in August 2015, an non-profit organisation under which each individual had his own set of responsibilities.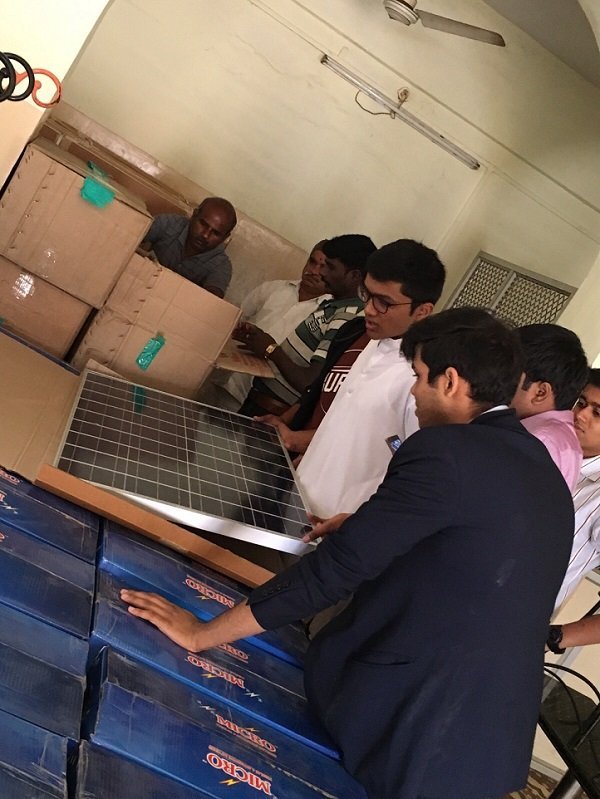 Aditya S Prasad checking up a solar panel | Source: The Deepam Initiative
How did they pick Kaiwara?
Kaiwara village, which is 75 kms from Bengaluru, was not the group's first choice. The boys extensively surveyed demographics, budgetary allocations, development levels and the needs of many villages as part of an initial survey.
"When we boiled down to some villages, there was a negative response from them," Vaishakh Datta, another member of The Deepam Initiative, said.
"In some villages, local Panchayat members asked for bribes to give No Objection Certificates (NOCs), others wanted to take credit for the work themselves for their own benefits," he said.
But in Kaiwara, the group found an accommodating panchayat, a local trust which would ensure the safety and maintenance of the lights after installation and local residents who were welcoming.
"The village is notified on the Karnataka government's website as a tourist destination and more than 5-8 lakh people visit Kaiwara every year, but still the road leading to it has no lights," Prasad said.
"Ironically, most of the government departments, including the electricity board office, lies on the road we have lit up," he said.
So how did they settle on deciding to install lights?
During the survey of the village, the group came across two problems in Kaiwara village – a shortage of water and lack of street lights on the main road.
"Since providing water supply involved huge money and efforts, we decided to focus on street-lights," Prasad said.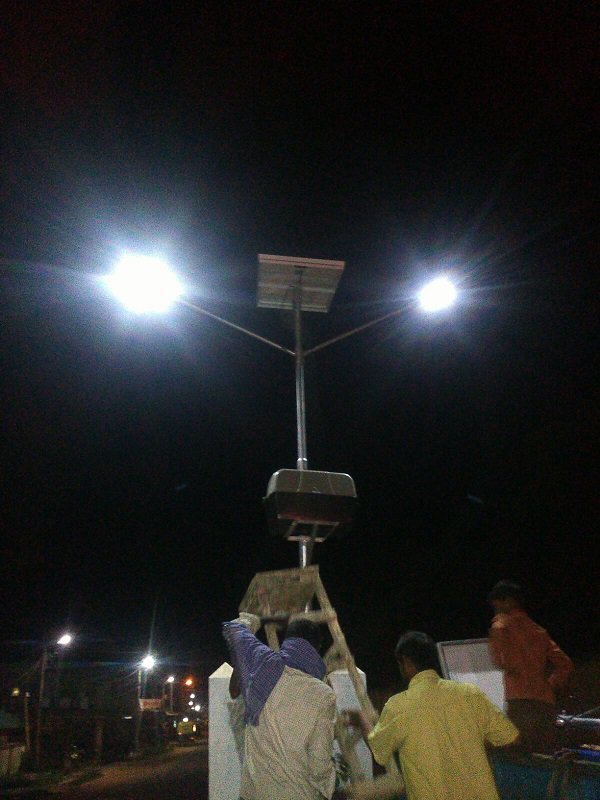 Workers installing lights in Kaiwara village | Source: The Deepam Initiative
But how did five teens raise funds?
They first approached the Corporate Social Responsibility teams of big corporates and also PSR (Personal Social Responsibility) for funds. According to Prasad, they raised Rs 16 lakh from six corporates based in Bangalore, Madhya Pradesh and Delhi and PSR.
Raising money this way wasn't easy. Many corporates weren't keen on their proposals, others sought authorization and legal documents from them.
It was at this point, the local Panchayat came through.
"The Panchayat provided us with an NOC within no time and as a result our project got authorization," Prasad said. "That made us more confident in approaching donors."
They then partnered with 5-6 residential complexes under which all the residents would donate all their plastic and newspaper scrap for two-and-a-half months to the group and would be sold to raise funds. The group raised three lakh rupees this way.
They raised another Rs 7 lakh thanks to a partnership with a five-star hotel under which the group used a food truck to sell discounted food.
As a result they managed to collect Rs 26 lakhs in three-and-a-half months. They discovered it was enough to buy and install 70 light poles and 140 solar street lights on the 2-km stretch of road that connects the Kaiwara village to the highway.
So what's next for the Deepam Initiative?
"We don't have a chosen course of action for future in mind, however, our main aim is to collaborate renewable sources of energy with thrust on eco-friendly environment and economic growth," Prasad said.
Feature image source: The Deepam Initiative