England wasn't many people's idea of a finalist at the start of the World T20. The brilliance of New Zealand and West Indies took the conversation further away from the Lions, affording them the luxury of hunting largely unnoticed.
But here we are – after a month of bold and intelligent cricket, the 2010 champions are in the final. Their 7-wicket win over New Zealand in the semifinal seemed so easy it's now difficult to see them as pushovers. In fact, here are five reasons why they look like championship material:
Eoin Morgan has been able to put aside his own failure and lead brilliantly: The captain is in crisis, but the ship sails unhindered. Morgan has suffered two golden ducks in his last three outings. Clearly a big problem, but credit is due to him for retaining a clear head. He is marshalling his resources well enough to execute their plans and march steadily to victory.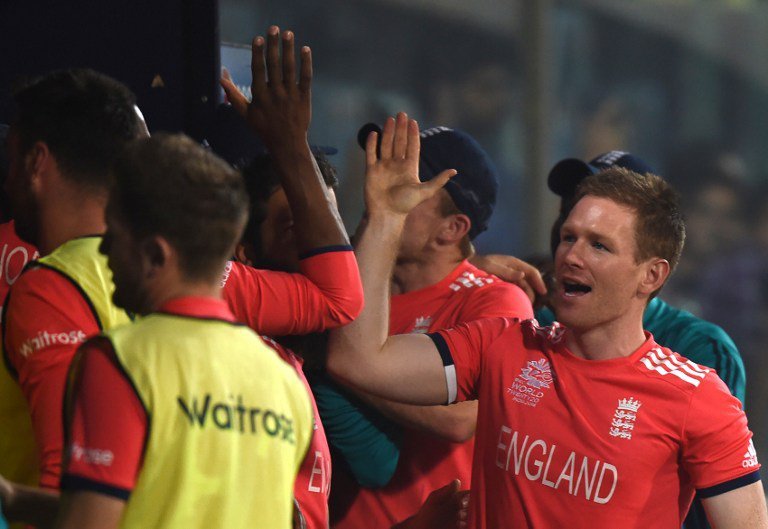 The freedom he has afforded Jason Roy at the top of the order, and his faith in Jos Butler and Joe Root in the middle are paying rich dividends.
Morgan has made this team his own and imbibed them with a spirit that was rarely seen in an English cricket team. The fact that he was part of the team that won the WT20 in 2010 is surely helping him spread a sense of belief within the team. If India make it to the final, then MS Dhoni vs Morgan will be an epic battle.
The maturity of the middle order: Joe Root and Jos Butler share a unique chemistry, helping England stay on course despite the shortcomings of Alex Hales and Morgan. Root brought the team alive to the dream of possibility when he crafted that mountain of a chase against South Africa.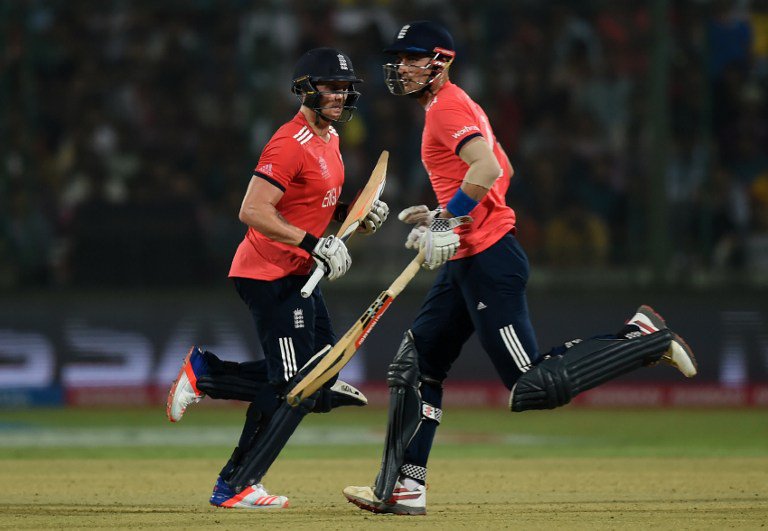 After an early loss against the West Indies, England was staring out of a deep well when the Proteas put up a massive 229 in that game. But Root showed great calm and acumen in guiding the team home with a 44 ball 83 that turned the tide for this team.
Butler's contribution behind the stumps, passing on insights to his captain and bowlers has been vital to the on field machinations of this team. His batting – 98 undefeated runs in the last two innings and a valuable 21 against South Africa have lent solidity to this team.
This England is allowed to go crazy: Coach Trevor Bayliss has succeeded in setting the team free from traditional baggage that an England team carries. In the past English teams have found to have been stuck in the mud with their ways, especially in the limited overs formats. Players seemed to work in constrained lanes and there was hardly any willingness to break out of a set mould.
Bayliss has added an edge to this team, bringing with him an Aussie mentality, focused on winning games rather than worrying about the nuances of roles and methods.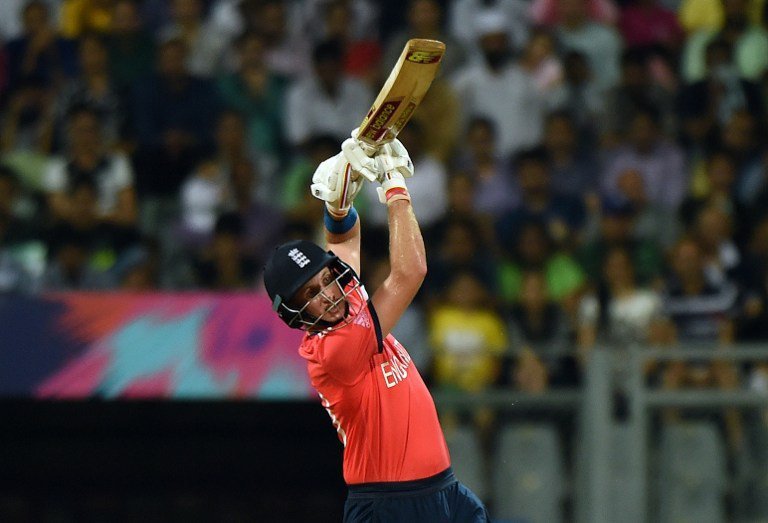 There is no question that Bayliss and Irishman Morgan have transformed this team into an expressive unit willing to take risks and enjoy the game without worrying about the academia of cricket.
This England team has the freedom to go nuts – a prerequisite for T20 success.
The English are loving India: Morgan has been blessed with a reservoir of talent that is delivering when it matters most. Adil Rashid and Moeen Ali may not be spinners of great pedigree but the shorter format has enabled them to become a productive part of this unit, playing a meaningful role through the middle overs.
But it has been Ben Stokes and Chris Jordan who have been right on the coin in the end overs, proving to be the big difference to the team.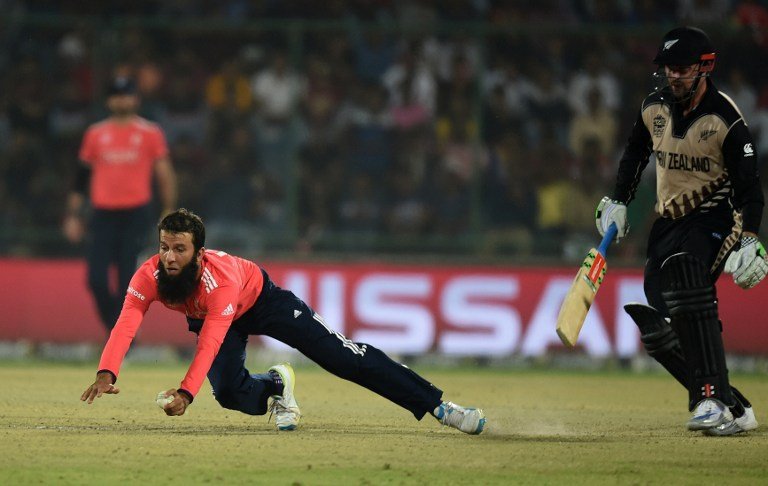 In the semis against New Zealand, the two men finished the job started by the spinners, when they conceded a miserly 20 runs off the last four overs. 
In a format where a couple of overs can make a sea of a difference Stokes and Jordan have become vital resources in defining the success of this English team – one which loves Indian conditions.
Aggression: Roy has impressed pundits with his instinctive game. Even in the semis against New Zealand, when he started off with four boundaries in the first over, two came of ill-mannered edges, which may have failed to find favour with some past cricketers.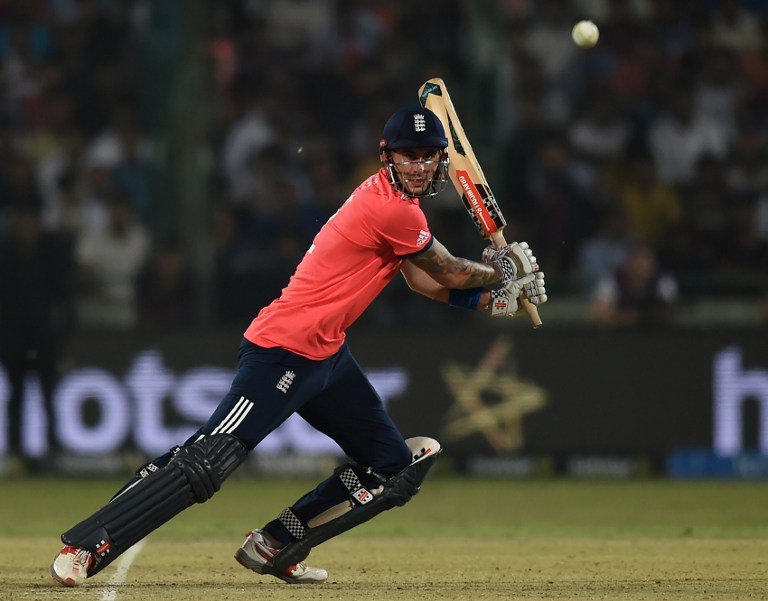 Roy does not have to worry about such trivia in the new dispensation. His approach is celebrated and mistakes forgiven easily. Morgan has given the license to Roy. He has rewarded the team with scores of 43, 42 and 78 against South Africa, Sri Lanka and New Zealand, each of which has contributed greatly toward the success of this team.
Last night England were 131-3 after 16 overs and there was a sense that the pressure from a couple of quick wickets could drag the match into the final over.
But Root and Butler put any such hopes to quick death, pummelling 28 off the next seven balls to take the team home in a bloody hurry.
Feature image source: AFP