Gianni Infantino is the new FIFA president, succeeding the controversial Sepp Blatter to become football's most powerful man.
Here are five things you need to know about a man who became famous as the Champions League draw host.
– Swiss of Italian origin, he speaks five languages: Italian, French, German, English and Spanish.
– He studied law at the University of Fribourg in Switzerland.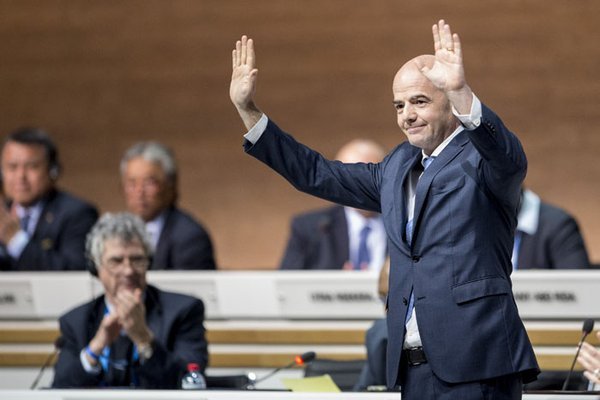 – Before joining UEFA he worked as secretary general of the International Centre for Sports Studies at the University of Neuchatel.
– Joined UEFA in August 2000 and held various roles and positions before working his way up to secretary general in October 2009.
– It was not until UEFA president Michel Platini was handed a provisional 90-day suspension over a corruption scandal that Infantino decided to run for FIFA president, making the announcement on October 26, 2015, after receiving the unanimous backing of the UEFA Executive Committee.
Feature image source: Twitter