The Cricket All Stars League is all set to start from November 7 and it will feature legendary ex-cricketers rubbing shoulders with each other.
Legends from across the world will be seen at the non-cricket playing nation US, where the likes of Sachin Tendulkar, Wasim Akram , Brain Lara, Shane Warne will be in action with other greats of the game.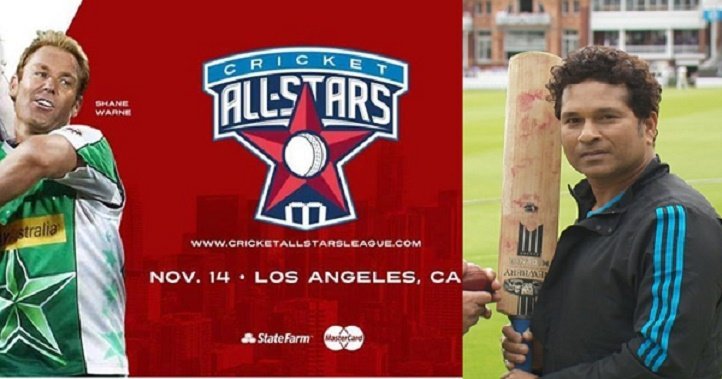 Source: ScoopWhoop
Much has been said about the event, but here are the five things which you should definitely know about Cricket All Stars League.
Who are the brains behind it?
None other than two legends of cricket — Sachin Tendulkar and Shane Warne. They have now managed to attracted some of the best retired names from the recent past. Former cricketers from all around the globe will be seen once again in action.
The idea was conceived during a charity match
On July 5, last year, at Lords, after a post-match ceremony few retired cricketers shared ideas and their experiences. Sachin and Warne were also present. They felt "the passion and love for cricket is still in them" and decided to use that energy for something. That is when they came up with the idea to take cricket to non-cricket playing nations.
Venue is not England and neither is India
No Perth and no Eden gardens. It is Citi Field in New York which will host the first T20 on 7 November and the second T20 will be played at Minute Maid Park in Houston on 11 November. The Dodger Stadium in Los Angeles has been selected as the venue for the third and final T20 of the All-star series on November 14.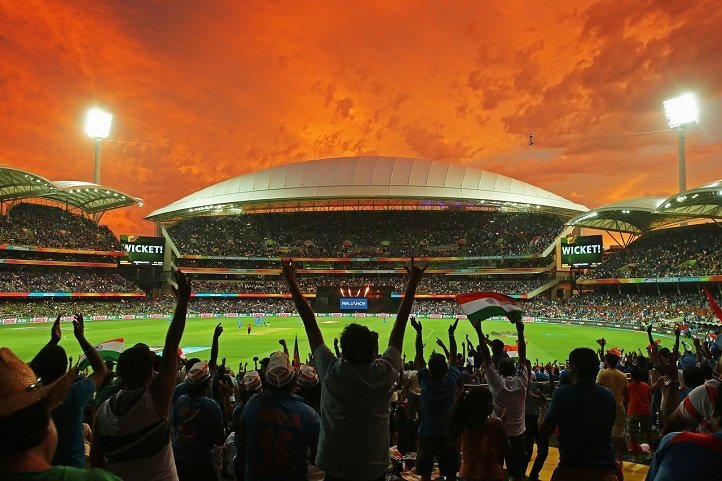 Representational image | Source: PTI
Players participating in the tournament
India – Sachin Tendulkar, Virender Sehwag, Sourav Ganguly, VVS Laxman, AJit Agarkar and Sameer Dighe
Australia – Shane Warne, Ricky Ponting, Andrew Symonds, Mathew Hayden and Glen McGrath
South Africa – Shaun Pollock, Alan Donald, Lance Klusener, Jaques Kallis, and Jonty Rhodes
West Indies – Brian Lara, Carl Hooper, Courtney Walsh and Curtly Ambrose
Pakistan – Wasim Akram, Shoaib Akhtar, Saqlain Mustaq and Moin Khan
Sri Lanka – Muttiah Muaralitharan, Mahela Jayawardene and Kumar Sangakkara
England – Graeme Swann and Michael Vaughan
New Zealand – Daniel Vettori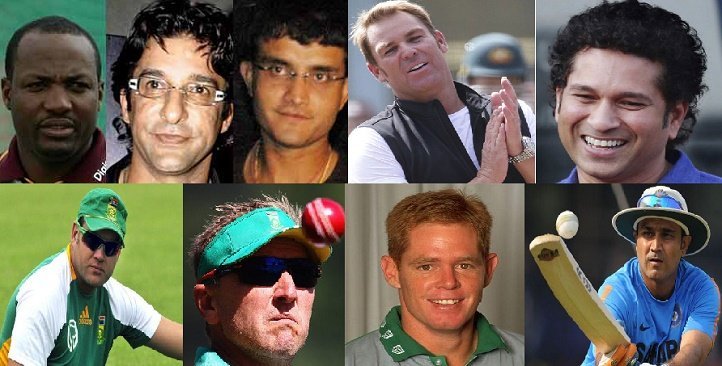 Source: ScoopWhoop
Among these players, very few have had a chance to feature in the T20 format during their prime time. Players like Hooper, Klusener, Curtly Ambrose, Wasim Akram had retired well before the advent of T20 cricket at the international circuit.
The US Women's team and other youngsters will be involved in the game
At every practice session, 100 plus cricket loving youngsters will be practicing with the greats of the game. A 1000 more youth will also descend at the venue at other practice sessions. US women cricket team will reportedly be around during these games.
And also get ready to heart the best voices of cricketing world
Mike Haysman, Ajay Jadeja, Alan Wilkins and Collin Croft will entertain you with their unique cricket commentary.