Flood alert has been sounded in Jammu following heavy rain in which one person was killed even as rivers continued to flow above the danger mark.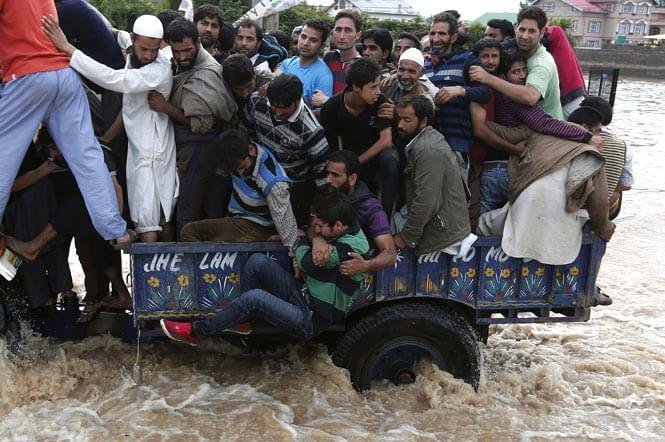 "Due to heavy rainfall, the are flash floods in the rivers in the region. Alert has been sounded," Deputy Commissioner Jammu, Simrandeep Singh said.
The river Tawi is flowing at a danger level of 18-feet and river Chenab is flowing 33-feet above alert level, he said.
Several areas have been inundated due to heavy rains which are still continuing in the state.
There are reports of house collapse from various places in Jammu.
An 85-year-old Fatay Chand was killed in house collapse at Parladpur in Mandal belt of Jammu, the DC said.
Most parts of Jammu city have been without electricity for several hours following which people in Hazuribagh, Bohri, Muthi and Bantalab areas came out in protest.
"The Canal road grid and Janipur Grid have developed some snag due to which electricity supply has snapped," Chief Engineer Ashwani Kumar said.
Feature Image Source: PTI