Devastating floods have ravaged most of western Europe. At least 120 people have died and hundreds went missing after some of the worst flooding in decades. Germany is one of the worst-affected countries where over 100 people have lost their lives.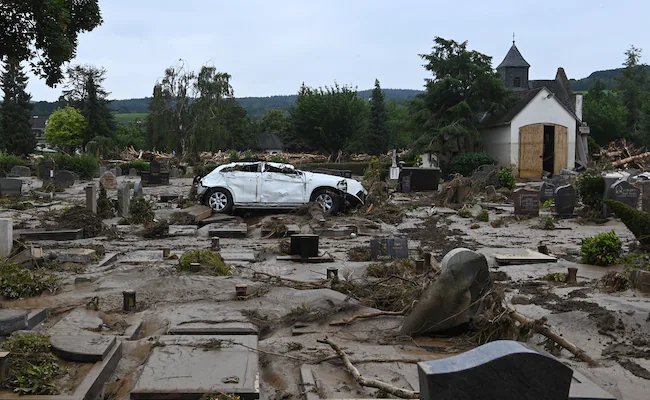 Explaining the situation, a 21-year-old decorator from Bad Neuenahr in Rhineland-Palatinate state, told AFP:
Everything was under water within 15 minutes. Our flat, our office, our neighbours' houses, everywhere was under water.
Pictures and videos from the flooded regions are terrifying and people are in shock and disbelief.
According to reports, entire villages have been destroyed and reduced to rubble in western Germany.