Who says you need fancy degrees to invent something. Strong determination and hard work too can achieve this.
This mechanic from Assam proves it. 
Sagar Prasad Sharma, who is just 25 and is an automobile mechanic by profession, has managed to build a helicopter, all by himself!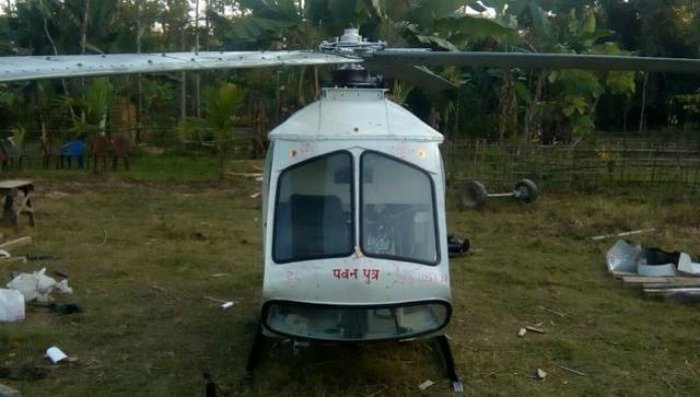 Made out of metal sheets, car seats and two SUV engines, this two-seater helicopter can fly 30 to 50 feet above the ground, he claims.
Three years and 15 lakh rupees – this is what Sharma took to turn his dream into reality.  
Named 'Pawan Putra', his invention could fly soon, as local residents recently wrote to prime minister Narendra Modi for his approval so Sharma can further test and use his invention.  
Surprisingly, Sharma hasn't even had a formal education. He dropped out of school after third grade because his family could not afford it anymore.
Sharma says his wife, Jonmony, and a friend Tapan Ghimire helped him immensely in completing the project. He told Hindustan Times that his invention he hopes to transform the way people travel in his village which has poor transportation as of now.
"My helicopter can fly, though not as fast as the ones in operation for civil or military duty. It can easily move at 50kmph," Sharma told HT.
Watch how Sagar realised his dream: