Over the years, different regions have claimed to have been the birthplace of different kinds of food, something to do with the symbolism of the stuff or whatever. This, in turn, has led to several heated disputes between cities, states and countries, sometimes even being labelled 'gastrodiplomacy'. Whatever you want to call it, the fact remains that Orissa and West Bengal still fight over the rasgulla, Australia and New Zealand still squabble over the Pavlova, and the rest of us watch on, hoping to catch some of the collateral crumbs.
Here are some of the most heated food disputes from around the world!
1. Rasgulla – Odisha Vs. West Bengal
Rasgullas are pretty much synonymous with Bengalis, and consequently, thought to have originated in Bengal. However, Odisha has also laid claim to the rasgulla, asserting that it was first said to have been served at the 12th-century Lord Jagannath Temple, while West Bengal can only trace its history back 150 years. Odisha even set up 3 panels to look into it.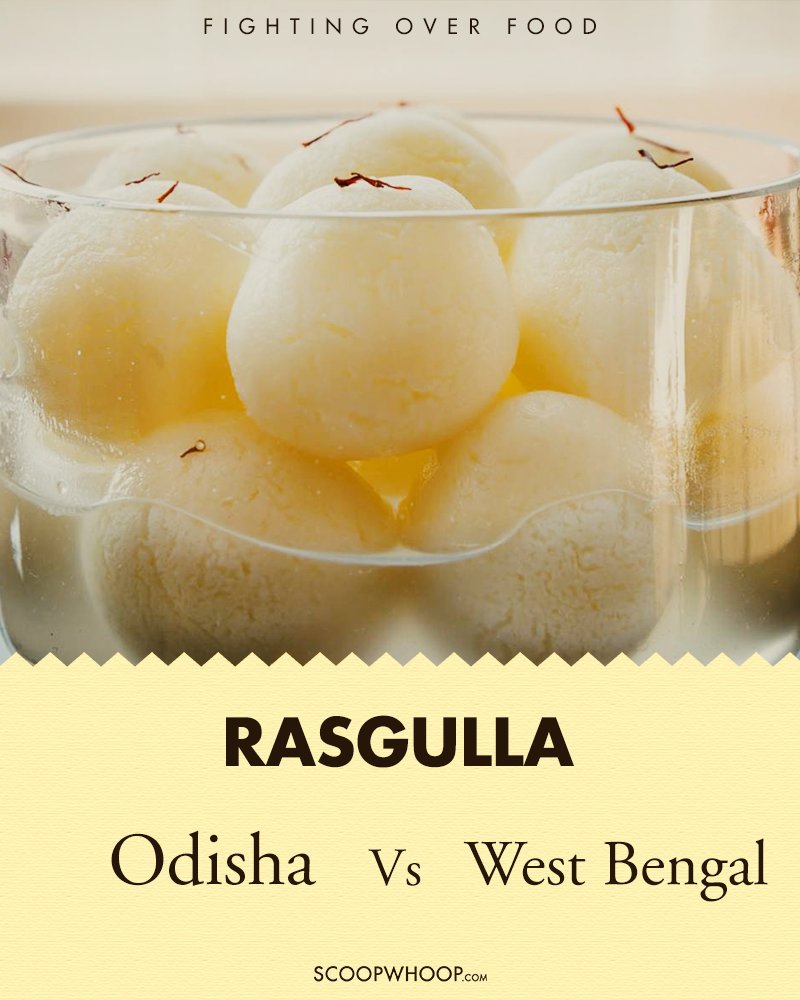 2. Chicken Tikka Masala – UK Vs. India
While this dish is considered to be Indian by a lot of standards, the points for where it was invented has been highly debated. While some have claimed that it might have been accidentally invented in Punjab during the last 50 years, it has also been claimed to be from Glasgow, with a UK government minister even proclaiming it to be the British national dish.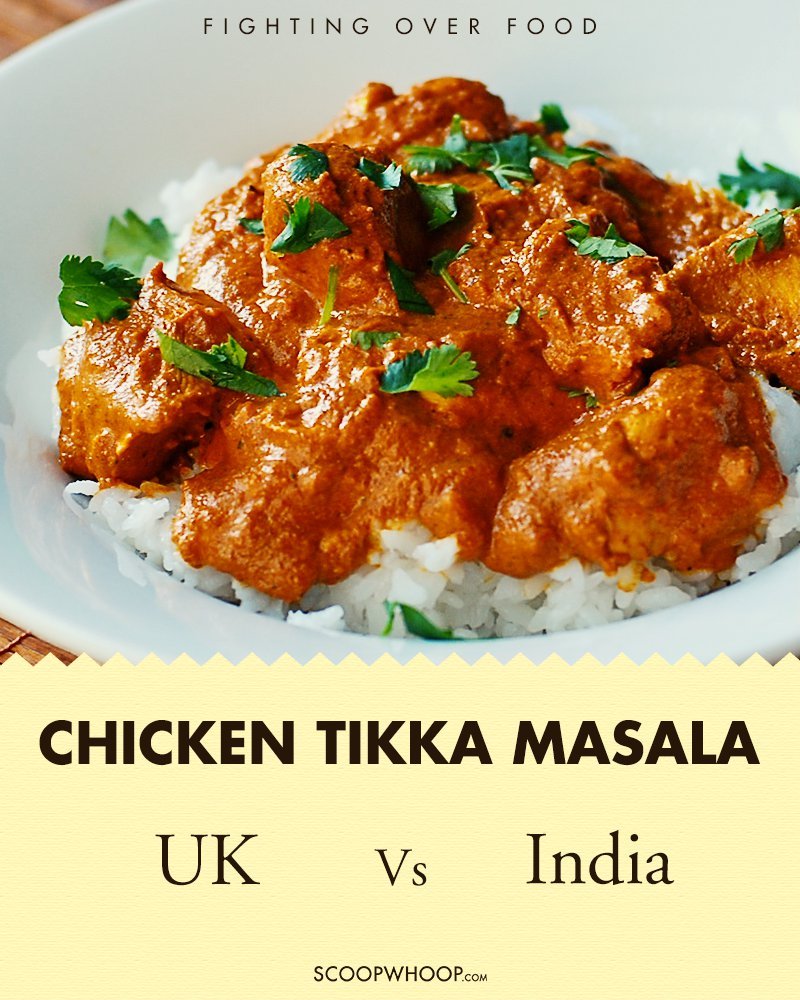 3. Chimichanga – Mexico Vs. Arizona
While it sounds wholly Mexican, the city of Tucson, Arizona does hold a certain stake to the chimichanga as well. They claim that they invented the chimichanga after one restaurant owner accidentally dropped a pastry into the deep fat fryer in 1922.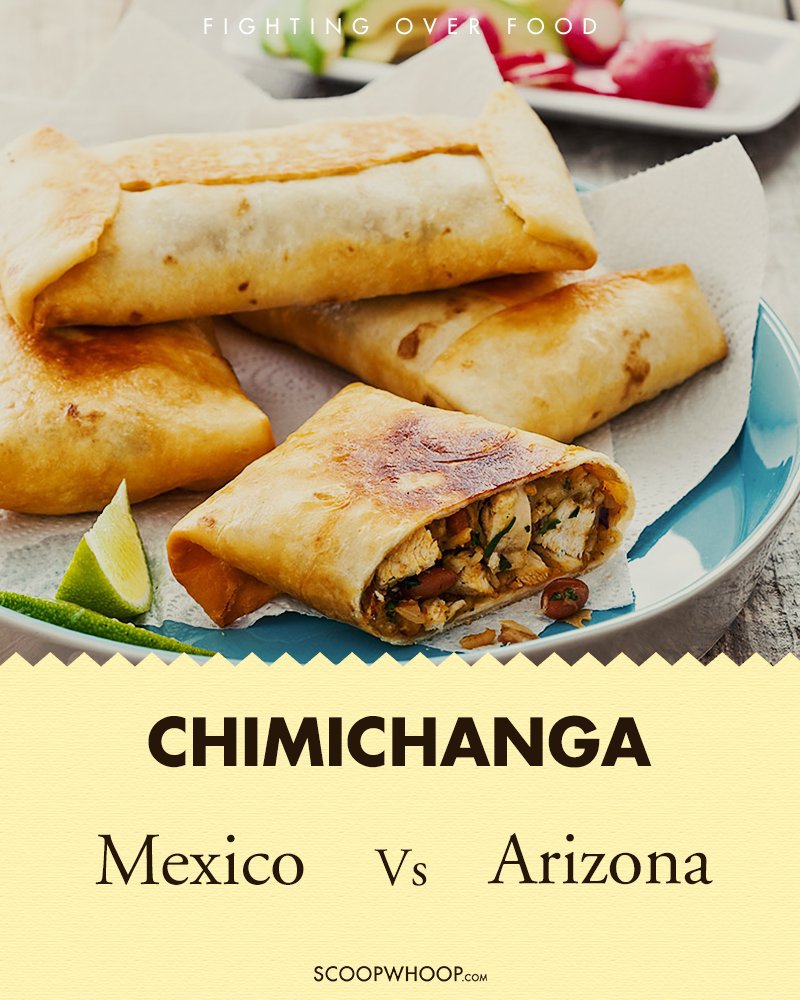 4. Hummus – Lebanon Vs. Israel
While both have claimed to be the original makers of the dish, even launching petitions and lawsuits claiming copyrights, the real origin of the food has been traced back to the time of Saladin, a 12th-century sultan, which was well before the establishment of the states of Israel and Lebanon.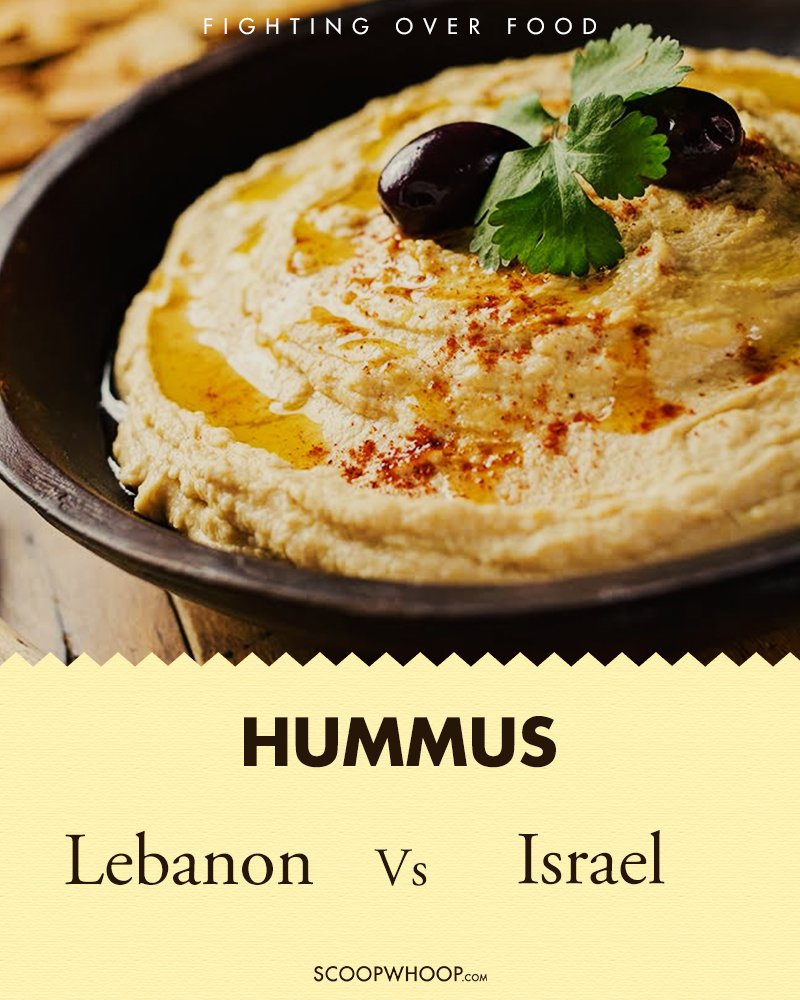 5. Potatoes – Chile Vs Peru
Potatoes are, by all accounts, thought to have originated from the western coast of Chile, consequently showing up in Europe around the 1500s. However, according to the Peruvians, the potato was discovered by Spanish troops from the Andes near Lake Titicaca, most of which is located in modern Peru. Even several Peruvian ministers proudly proclaim the potato banner, despite several scientific studies claiming Chile is the potato's global home.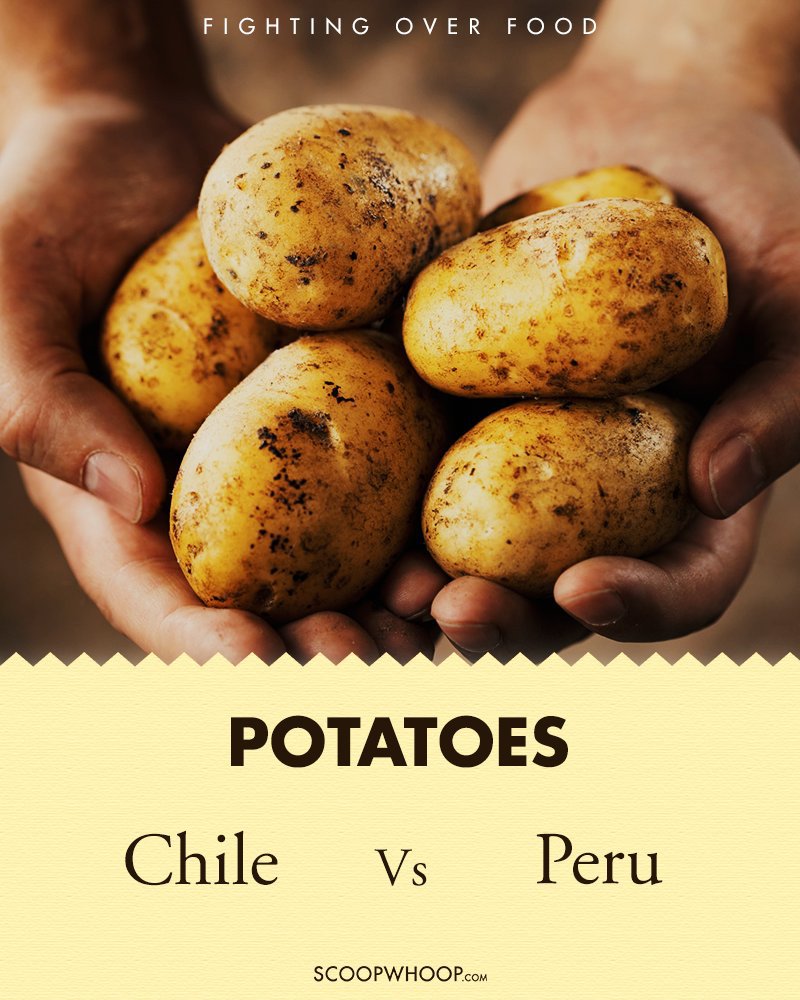 6. Croissant – France Vs. Austria
While everyone assumes the croissant is from France, something to do with the mannerisms while pronouncing the word perhaps, croissants actually originated from Austria. According to legend, an Austrian artillery officer modified a dish called the kipferl into the croissant when he opened his own shop.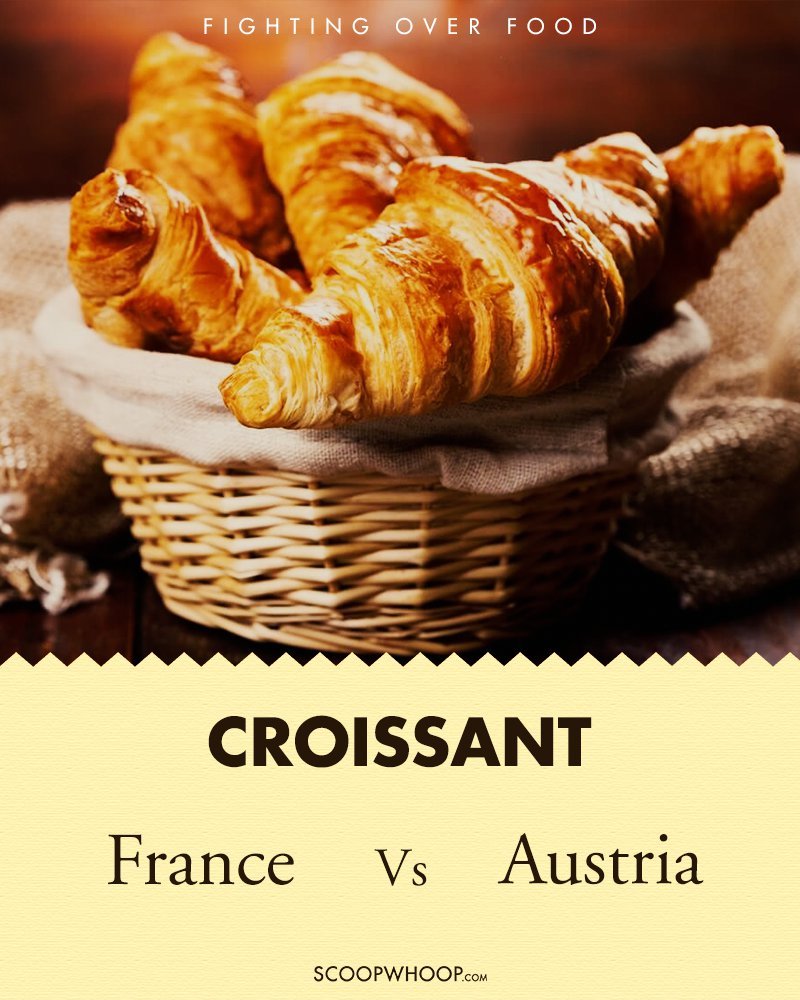 7. Tandoori Delicacies – India Vs. Iran
While evidence exists that the Tandoor may have been native to India and dated back to 3000 BC, it is widely believed that the tandoor originated in Persia (Iran) and was brought to India via Afghanistan by Arabs.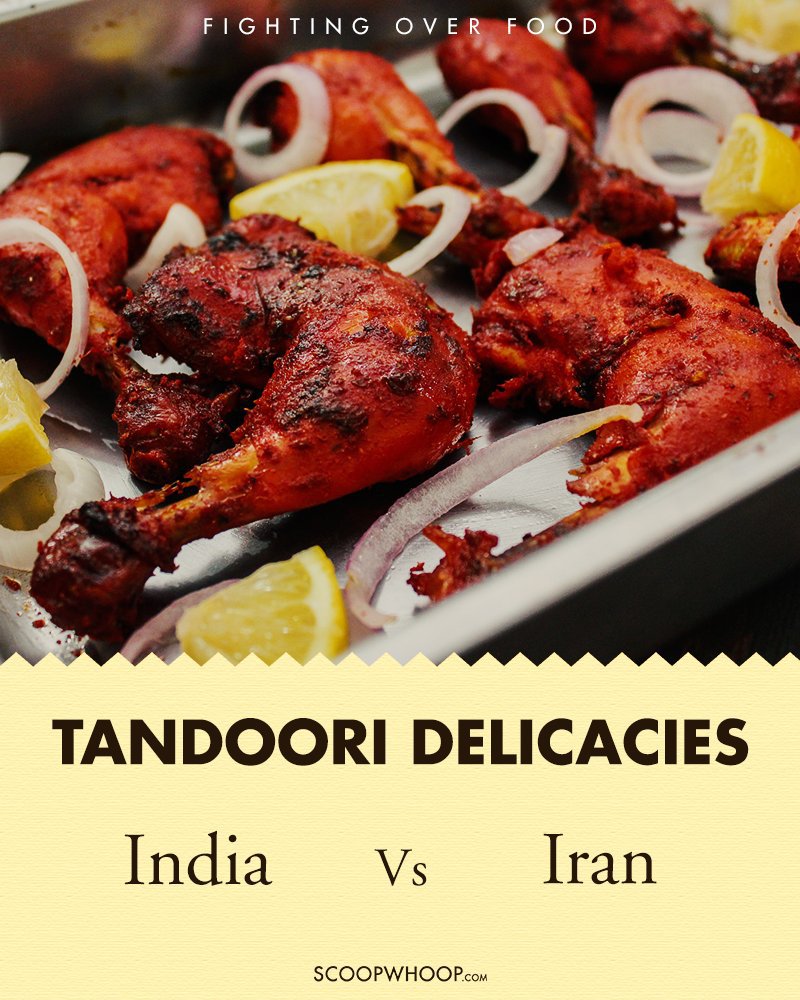 8. Pavlova – Australia Vs. New Zealand
Pavlova, the meringue-based dessert named after the Russian ballerina Anna Pavlova, has a history of causing debate, due in part to it being created in the 1920s, while she was touring both New Zealand and Australia, who have both laid claim to it. However, it is now considered to have been made by a hotel chef in Wellington, New Zealand, when she was there in 1926.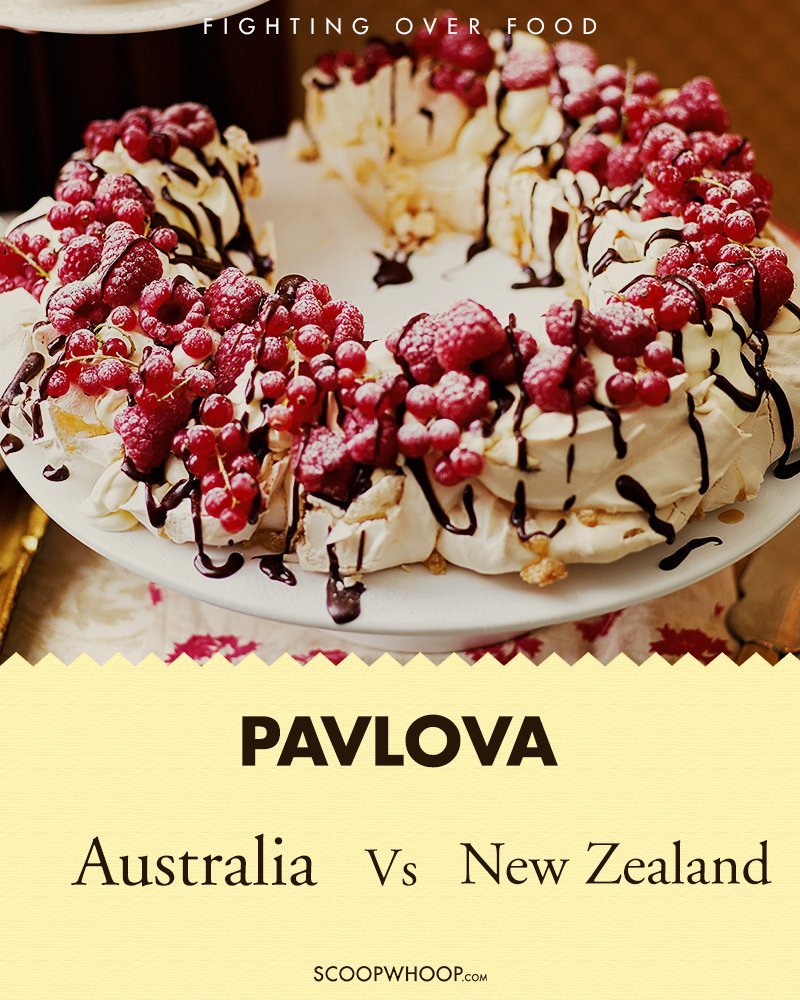 9. Feta Cheese – Greece Vs. European Union
Feta is a brined curd white cheese made in Greece from sheep's milk, or from a mixture of sheep and goat's milk. However, similar forms of cheese made partly or wholly of cow's milk is also produced outside the European Union, and these are also called feta. Denmark and Germany also laid claim to it. However, in 2002, it was officially declared a Greek product.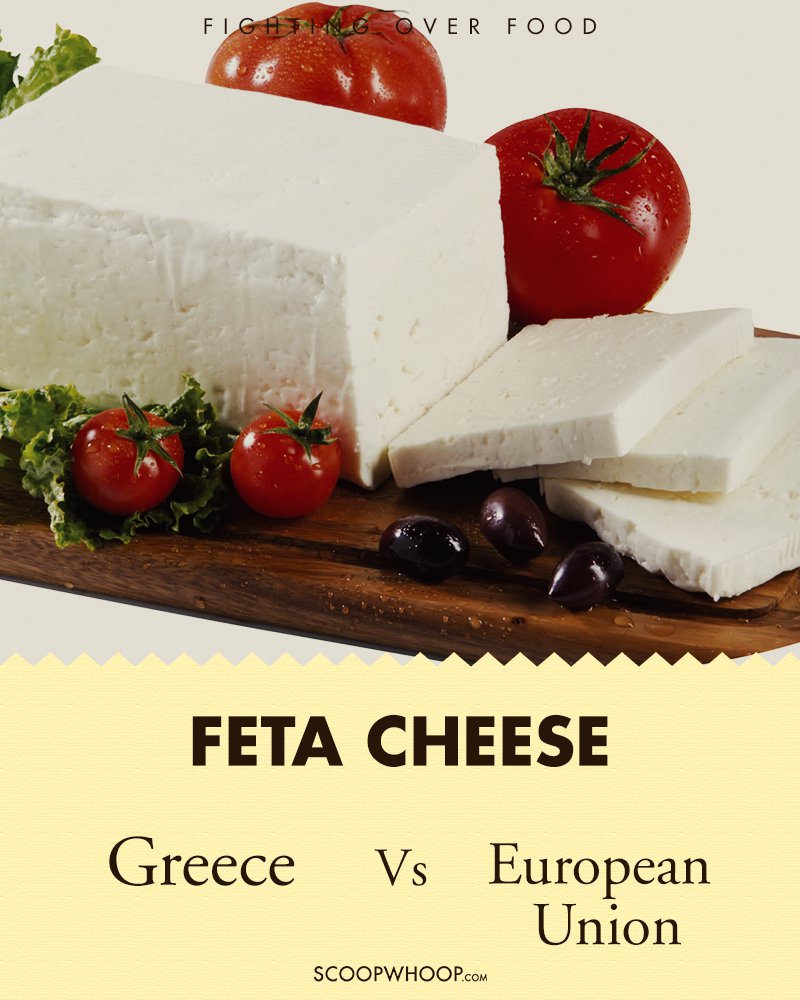 10. Kimchi – South Korea Vs. Japan
Kimchi is pretty much South Korea's most beloved side dish, which is why they were enraged, to put it mildly, when Japan designated the dish as their official Atlanta Olympic food in 1996. South Korea even petitioned the WHO and the FAO's Codex Alimentarius commission to establish an international standard for kimchi, while Japan has claimed that Korea has no monopoly over the dish.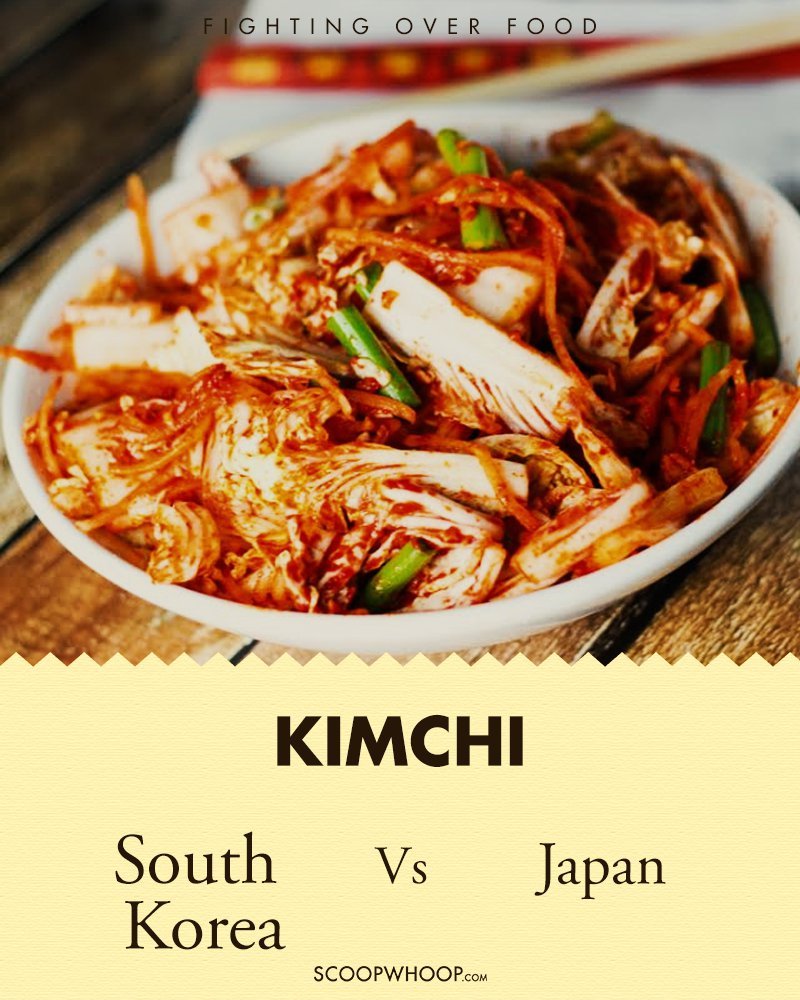 Design Credits – Suvojyoti Ray