The raw video footage of the controversial February 9 event in JNU, on the basis of which a sedition case was registered against JNUSU President Kanhaiya Kumar and two others, has been found to be "authentic" by the CBI forensic lab, police officials claimed on Saturday.
The raw footage of the event, obtained from a Hindi news channel, was sent to the CBI forensic lab Delhi for examination along with camera, memory card, a CD containing the clip, wires and other equipment, they said.
"The CBI lab sent a report to Delhi Police's Special Cell on June 8 saying the raw footage was authentic," a police source said.
Special Commissioner of Police (Special Cell) Arvind Deep confirmed the receipt of report but did not divulge any details.
Earlier, Delhi Police had sent four video clips of the event to Gandhinagar-based Central Forensic Science Laboratory (CFSL) which in its report, in May, had said that they were genuine.
However, a Delhi government-ordered probe, into a set of seven video clippings of the controversial event sent to the Hyderabad-based Truth Labs, had found two clips to be manipulated while others as genuine.
Police, however, maintained that the FIR into the matter was registered on the basis of the raw video footage, obtained from a news channel on a CD, and not on the clippings which were aired on TV channels.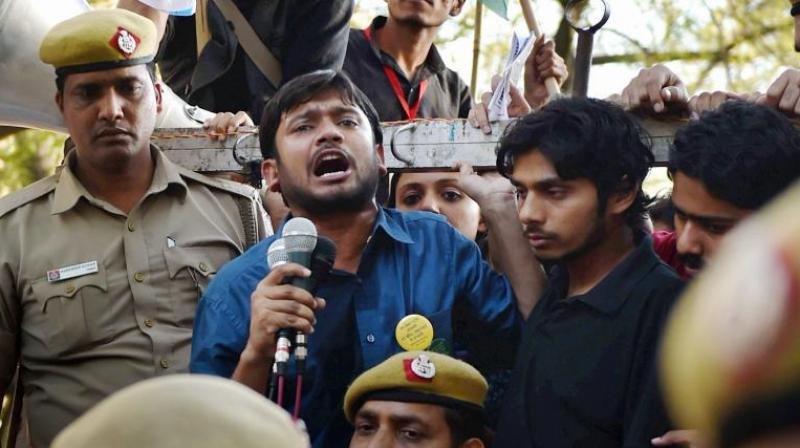 In its FIR, the police had claimed the video showed a group of students, led by JNU student Umar Khalid, shouting anti-India slogans, which were mentioned in an interim report filed a few days later after the case was registered.
Kanhaiya, Umar Khalid and Anirban Bhattacharya were arrested in February and later granted bail in the case, which is now being probed by Delhi Police's anti-terrorism unit Special Cell.
The establishment of the authenticity of video footage is likely to give a "firmer stand" for police to "proceed further" in the investigations, a Hindu report said.  
(With PTI inputs)
Feature image source: PTI