A women's football match in Harishchandrapur, in the Malda district of West Bengal, was cancelled due to an alleged fatwa issued against the match. The organisers decided to cancel the match where many star Indian women footballers were expected to participate.
Cleric Imam Maqsud Alam has denied issuance of any such fatwa, stating, "When some people sought my opinion, I just said Islam does not permit us to watch women playing in the field wearing short dresses."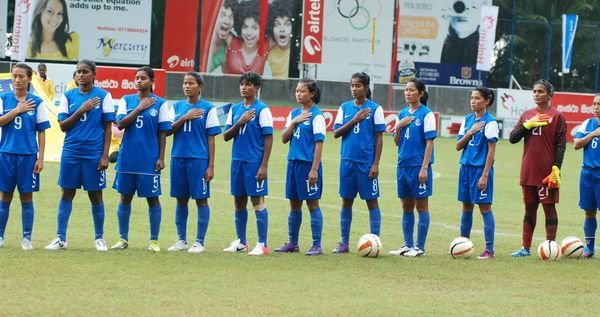 (Indian women's national football team)
As the Block Development Officer (BDO) stated, "We had to cancel the football match because of a possible deterioration in law and order situation."
'Law and order situation.' The eternal excuse.
Unfortunately, Muslim fundamentalism is often blamed for any such situation. And the ubiquitous fatwas being issued have become synonymous with a regressive outlook.
Interestingly though, fatwas are opinions on religious matters, which ought to be sought from and delivered, by a well-read religious scholar. Just opinions, ergo NOT BINDING. And by a well-read SCHOLAR.
They are generally issued as religious references and operate as clarifications in any instance of confusion in personal laws.
But fatwas are being issued today by clerics every now and then in the country.
Remember the all-girl Kashmiri band Pragaash ? They were harassed, received death threats and a fatwa was issued against them as their music was not "not good for society" and that all of the "bad things happening in the Indian society are because of music".
More famous instances of fatwas being issued are against Salman Rushdie, Bangladeshi writer Taslima Nasrin and who could possibly forget the fatwa against Sania Mirza for 'wearing short skirts' in tournaments.
The problem starts where a fatwa seems to be confused with some sort of a heretical death sentence. It is not.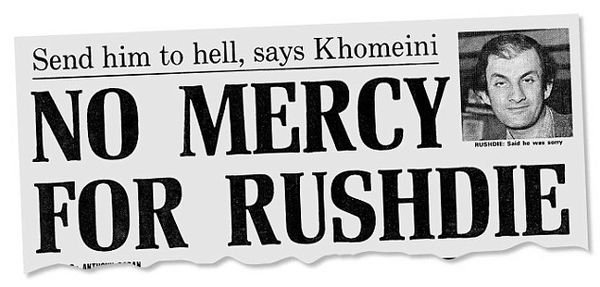 Recently, in July 2014, the Supreme Court ruled that neither a fatwa nor a decision of the Dar-ul-Qaza (a shariat court) has any "sanction under our Constitutional scheme."
But before you jump to conclusions, they also categorically stated , "this does not mean that existence of Dar-ul-Qaza or for that matter, practice of issuing fatwas are themselves illegal. It is (an) informal justice delivery system with an objective of bringing about amicable settlement between the parties. It is within the discretion of the persons concerned either to accept, ignore or reject it."
The officer who ordered the cancelling of a match, because of a 'threat' of a fatwa being issued, shows how little people know about Islam. And this includes the clerics, who wield this 'power' of issuing fatwas as some sort of religious diktat .
Knowledge, awareness, understanding of how each religion functions and complete acceptance of the diversity of every religion is a requisite, if the colourful theological fabric of this country is to be maintained.