A 20-year-old Muslim man was beaten to death on Wednesday by a group of neighbours of a Hindu girl he was in relationship with, in Jharkhand's Gumla district, a Hindustan Times report says.  
Mohammad Shalik, a resident of Raza Colony in Gumla town was tied to a tree and thrashed for hours allegedly for being in love with a Hindu women. While some locals informed the family of Shalik about the assault on him, the family reached the spot along with police. However, till then Shalik was critically injured. After remaining hospitalized for a day, Shalik breathed his last on Thursday. 
Police has registered an FIR against unnamed persons and arrested three persons. However, the incident has also flared communal tensions in the area prompting police to deploy dozens of security personnel to prevent any untoward incident.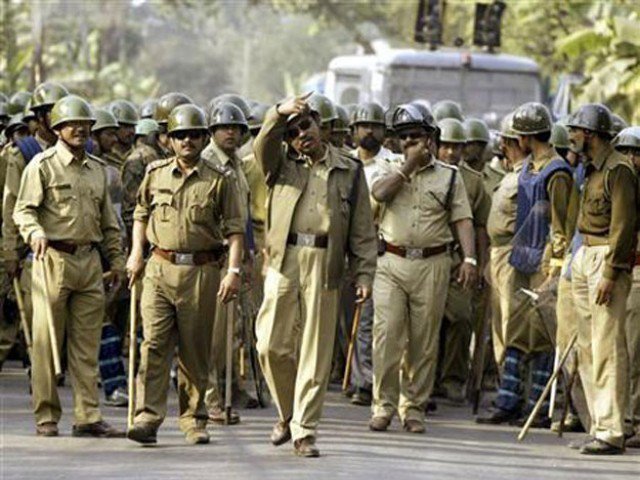 According to HT report, Shalik was allegedly in relationship with a Hindu woman of a nearby village for more than a year. On Wednesday, the girl allegedly called the boy to meet her at Gumla town for the Ram Navami procession. While Shakil refused to come to her village initially, he finally met the girl and dropped her home on his scooty. 
When the villagers saw him, they immediately pounced upon him, tied him to a tree and start beating him.  
"Though investigation is on, we were told by the villagers that the boy had been asked earlier not to meet the girl and never visit the village," Gumla superintendent of police Chandan Kumar Jha told HT. 
The incident comes days after a Muslim diary farmer was lynched by a group of alleged cow protection vigilantes in Rajasthan's Alwar when he was transporting cattle with all the legal documents.
Feature image source: Reuters/Representational Image