Sanjay Dutt's jail term finally ends on February 25, 2016. Finally, after serving 5 years of jail sentence for possession of illegal arms in the 1993 Mumbai serial bomb blasts case. Finally, after serving 156 days outside the walls of the prison from the total of the 961 days of his sentence. Finally, after his jail term was reduced by another 105 days. 
Finally, the 56-year-old celebrity prisoner will walk out a free man! 
Such happy news, right?
While the Indian administration might take pride in the way the star offender was brought to 'justice' and how everyone is equal in the eyes of the law, a closer look reveals that fairness is the last thing Dutt's trial had anything to do with. From acquitting Dutt from charges under TADA, unlike Zaibunnisa Kazi for the same offense to granting the star prolonged furloughs and paroles over prisoners with genuine medical conditions, Dutt's jail sentence and subsequent release is as big a joke as labelling all JNU students as anti-nationals. 
Well, that's something we'll save for later in the article.
Coming back to Dutt, the actor was first granted a 28-day parole to undergo treatment for leg pain. He was again granted a 30-day parole which was extended twice on account of his wife Maanyata's illness, who in turn was snapped enjoying a party. Shortly afterwards, he was again granted a 30-day parole citing his daughter's nose injury! 
In short, the actor has been home and back so many times during his sentence that he'll probably miss being out on parole after he's released from jail!
The question is: what is Sanjay Dutt's claim to these special privileges? And no, good conduct cannot amount to this level of generosity because we're pretty sure Zaibunnisa Kazi must be equally well behaved, if not more, just as every other inmate during their jail term. But we don't see a single day being reduced from their sentence.
Make no mistake, we're not rooting for a convict by downgrading the other, we're only asking for fairness in trial. Something this country needs desperately at this moment. If you know what I mean.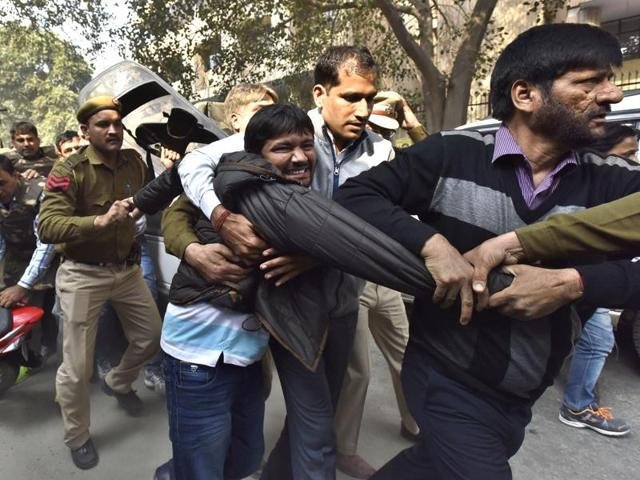 In the past few days when our entire nation has been obsessed with the Jawaharlal Nehru University fiasco, justice and fairness in trial bled to death in full public view. Following the unfortunate turn of events at JNU, the Students Union President, Kanhaiya Kumar, was arrested on charges of sedition after he delivered a fiery speech at the campus the evening before. 
Once lifted, Kanhaiya was labelled as a traitor, beaten and harassed right outside the Patiala House Court by a hostile group of extremists dressed as lawyers while cops stood there watching mob justice in its full splendour. 
Fun fact: Kanhaiya's not been found guilty yet, but he still finds himself in judicial custody.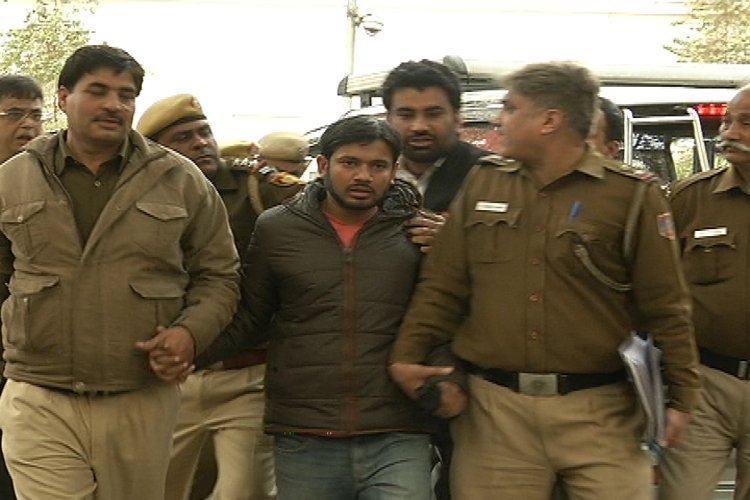 A country, in its right mind, should ideally vouch for the latter's release and condemn the former's. But what's happening right now is entirely the opposite. 
While a Mumbai restaurant is celebrating the actor's release by offering a special culinary delight named 'Chicken Sanju Baba' free of charge to all patrons and fans today.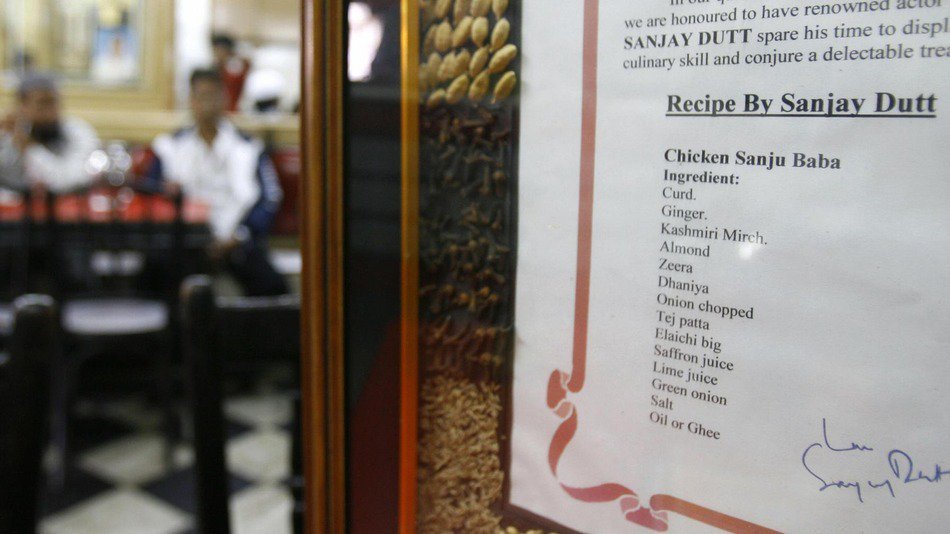 Biopics are already being planned on Dutt's eventful (read seriously flawed) life.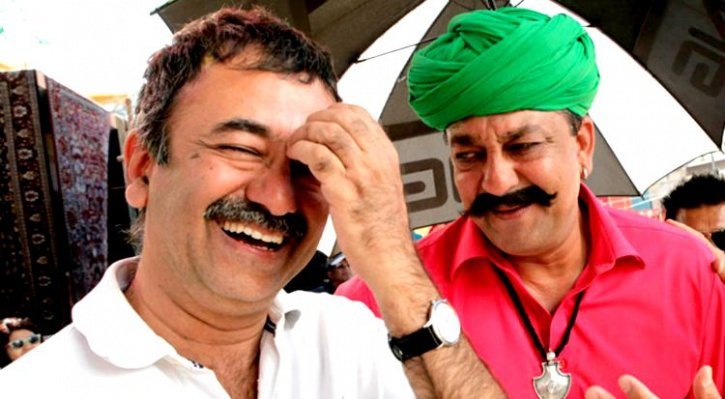 My question is: going by the recently set definition, isn't celebrating Sanjay Dutt's release anti-national? If not, then what is? Is anti-nationalism a plague which affects just normal people studying in universities, protesting peacefully and supporting right to free speech? 
Why don't the "nationalists" feel ashamed of watching Sanjay Dutt movies, when we feel proud to beat Kanhaiya up. Aren't they both anti-nationals?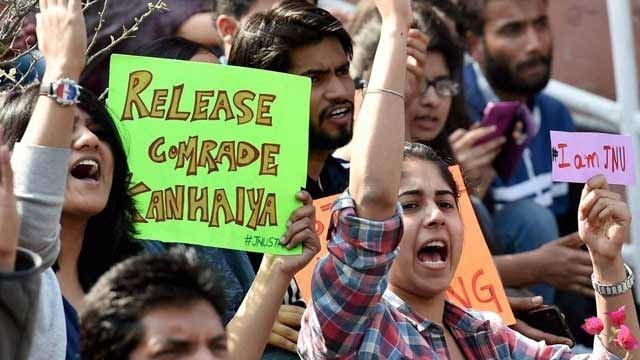 Or does one Munna Bhai movie actually make up for all the wrongs previously committed in life?