Nitish Kumar took the oath as Bihar Chief Minister for the fifth time. RJD chief Lalu Prasad Yadav's sons Tejasvi Pratap and Tej Pratap also took their oath as ministers.
The 26-year-old Tejaswi is all set — according to many reports — to become the Deputy chief minister of the state.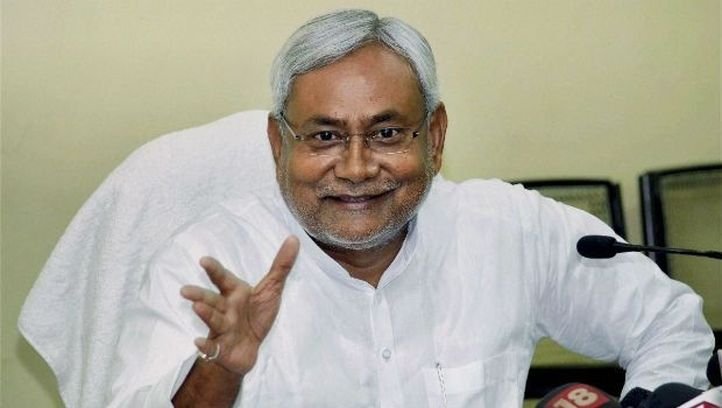 The ceremony, held at the sprawling Gandhi Maidan, drew tens of thousands of supporters besides nine chief ministers.
Here's why Nitish's win is so special:
1. Nitish Kumar's tenure as Chief Minister of Bihar started from 2005 to 2014. He also served as a minister in the Union Government of India.
2 He briefly served as the Union Cabinet Minister for Railways and Minister for Surface Transport and then as the Minister for Agriculture in 1998–99.
3. From 2001 to May 2004, he served as the Union Cabinet Minister for Railways in the NDA Government of Atal Bihari Vajpayee.
4. He submitted his resignation to the Governor of Bihar – a day after his party fared poorly in the 2014 Lok Sabha elections but again assumed office of Chief Minister of Bihar on 22 February 2015.
5. Kumar led Grand Alliance won the Assembly election by a huge margin of 178 seats against 58 seats for the BJP and its allies.6. RJD(Rashtriya Janata Dal) is the single largest party in the house with 80 seats followed by the JD(U) (71) and the Congress (27 seats). There will be 16 RJD ministers, 15 from the JD(U) and five from the Congress in the government.