Before you start envisioning double-decker buses trundling their way down Delhi roads, let's hastily clear the misconception. The Delhi government's plan is to build double-decker roads that will have two levels—a lower level for cars and two-wheelers, and an upper level reserved for buses only.  
Satyendar Jain, Minister of Health, Home, Power, PWD & Industries in the Government of Delhi, announced today that the pilot project will be to build such a roadway from Anand Vihar to Tikri border, according to a report in The Times of India.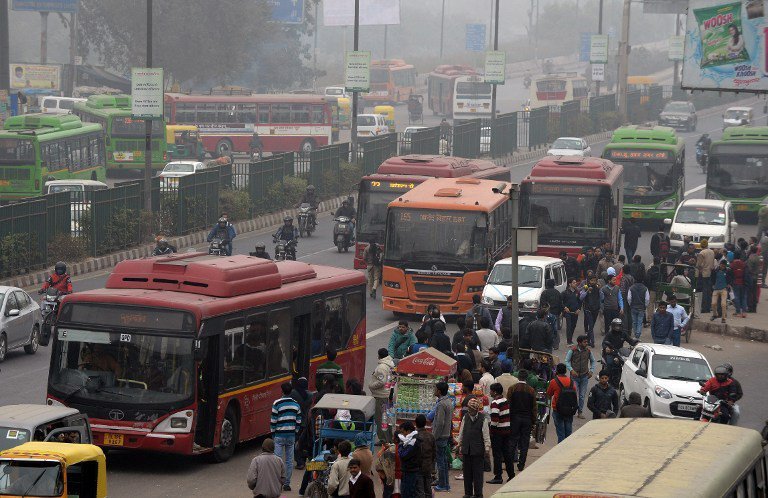 Jain will travel to Malaysia to study the elevated BRT corridors there and will then discuss the logistics of the project with Chief Minister Arvind Kejriwal. 
The Delhi government will also take up nine other projects, including building an elevated road from Wazirabad to the airport, and constructing a nine-lane road from Shastri Park to Tronica City.
The aim is to develop North-East Delhi, an area at the corner of the capital, as another major hub in the city since many projects will be implemented there. The government intends to see that all of these projects are completed within three years of getting approval, Jain told The Times of India. 
Feature image: Representational image | Source: AFP