It's indeed a proud moment for India! India has elbowed out its rival China and has become the top destination for foreign direct investment by attracting projects worth $63 billion in 2015, as well as an 8% increase in project numbers to 697, says a report by fDi Intelligence, a division of The Financial Times Ltd.
China suffered a 23% decline in capital investment and a 16% drop in FDI projects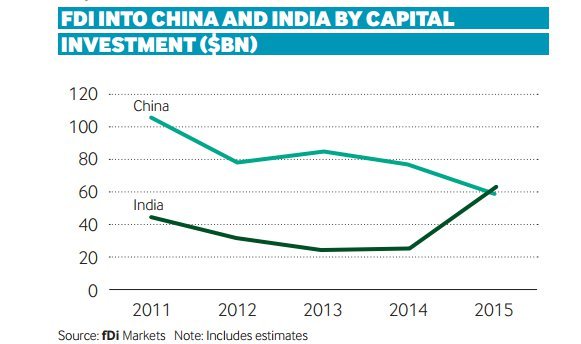 "India replaced China as the top destination for FDI by capital investment following a year of high-value project announcements specifically across the coal, oil and natural gas and renewable energy sectors," the report said.
An elated Minister of State for Finance Jayant Sinha tweeted the news yesterday:
Of the top 10 destination states for FDI in 2015, India claims five places, with the top place going to Gujarat.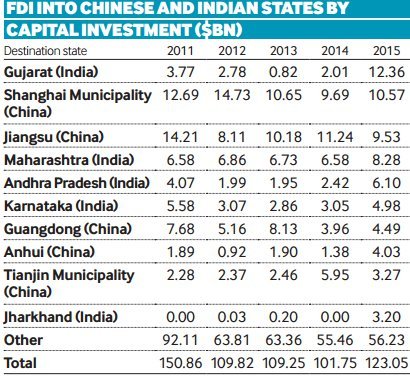 China managed nominal growth (2%) in 2013 but between 2011 and 2015 that was the only year it achieved. In 2015, a 23% decline in capital investment has mirrored the 16% decline in projects destined for the country. 
India, on the other hand, had a turbulent five years but achieved growth in both 2014 and 2015 for capital investment and project numbers allowing it to overtake China.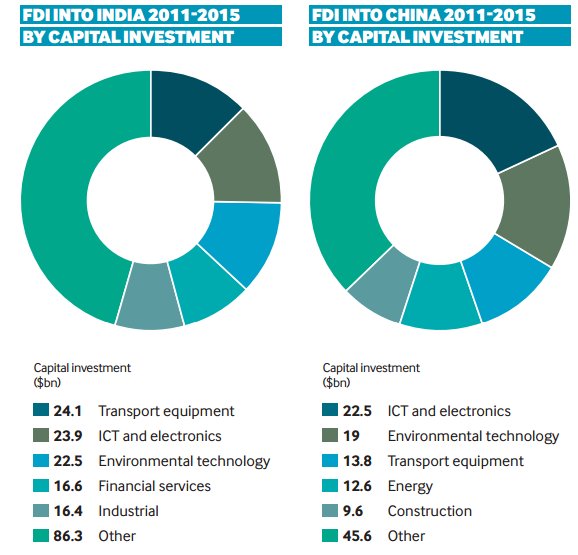 What are the possible reasons for India's growth?