On April 12 and 13, the Asian Pastry Cup 2016 was held in Singapore where 11 major Asian countries participated.
India has won a medal for the time at the prestigious event, which is held every even year.
Besides the bronze, Chef Mukesh Rawat won the accolade for the most promising talent and Chef Amit Sinha was awarded for Best Chocolate Display showpiece.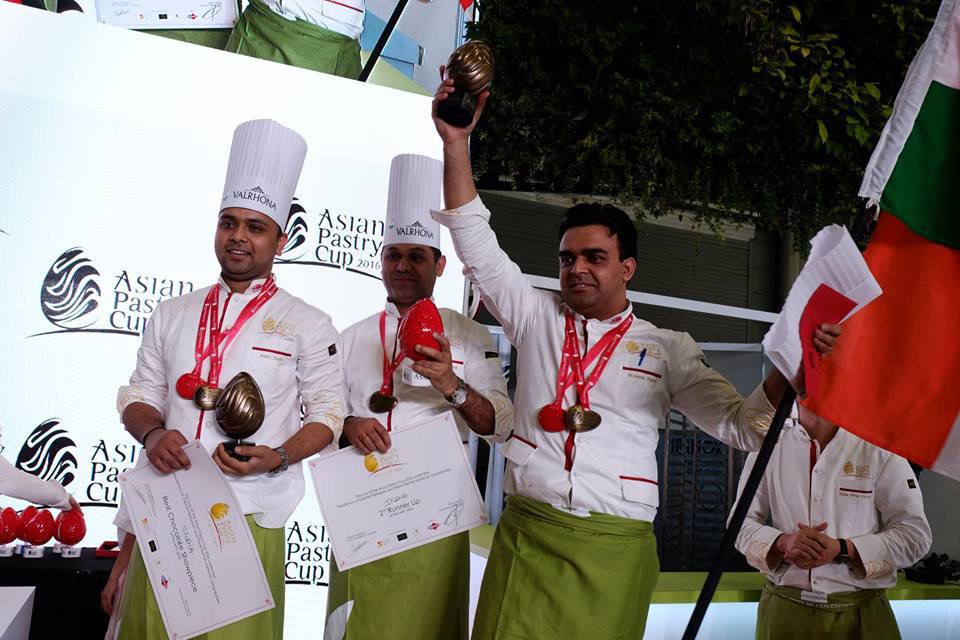 The first and the second position went to teams from Singapore and Malaysia respectively.
The schedule of the contest included preparing one cake, one plated dessert, Sugar Display and Chocolate Display. To be made from scratch, the process was to be completed within eight hours in front of live audience.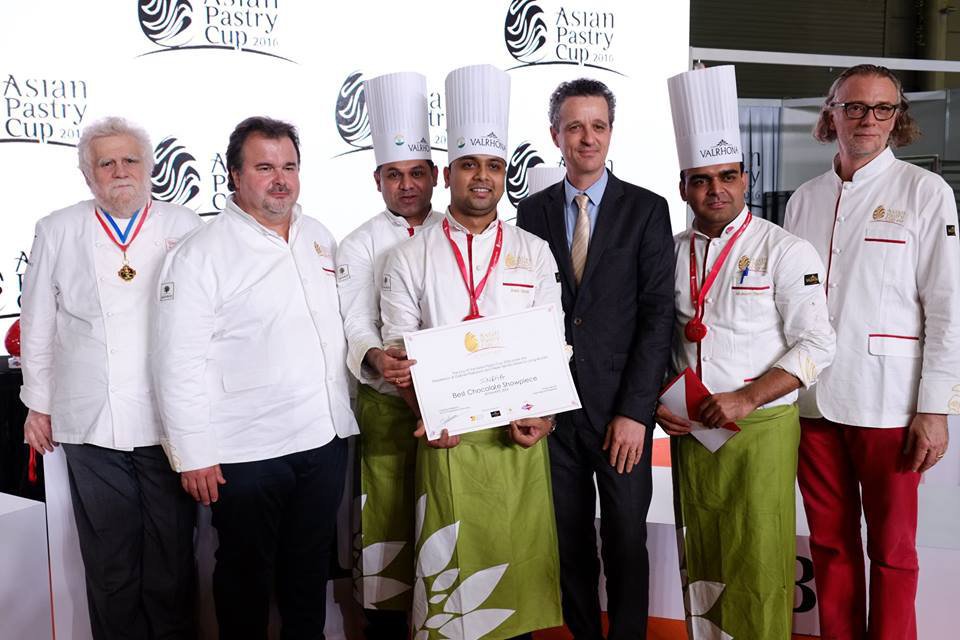 Held in the same format as the World Pastry Cup, each team consisted of 3 individuals – a team leader and member who participates in creating creative showpieces for the competition, and a jury member who is part of the judging panel helmed by the founder of the World Pastry Cup, Mr Gabriel Paillasson.
Only those teams which  have finished in the first three positions will get to represent their countries in the World Pastry Cup 2017 to be held in Lyon, France next year in January 2017.  And India will be one of the,
Here are some other pictures from the event: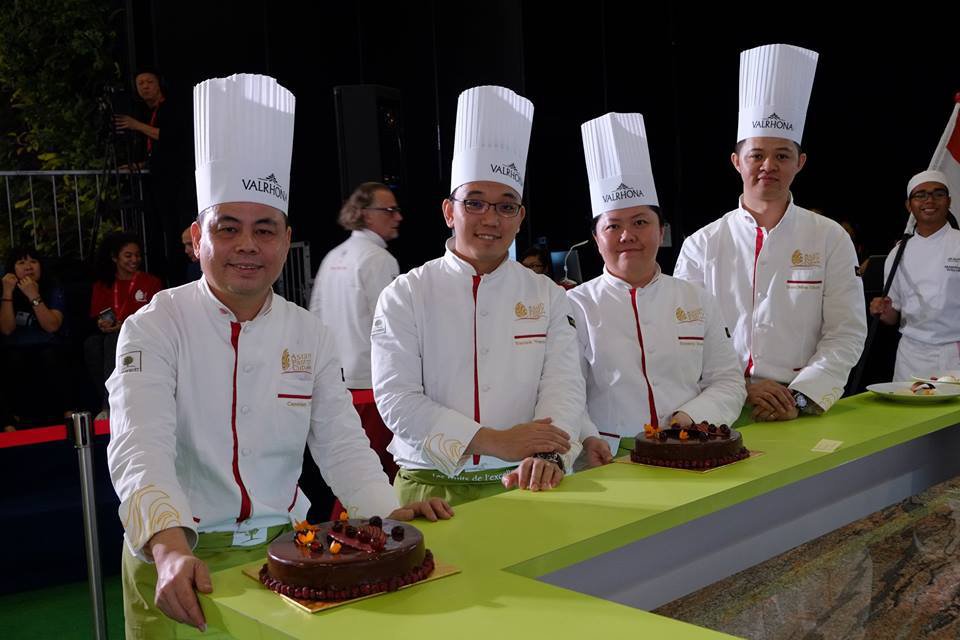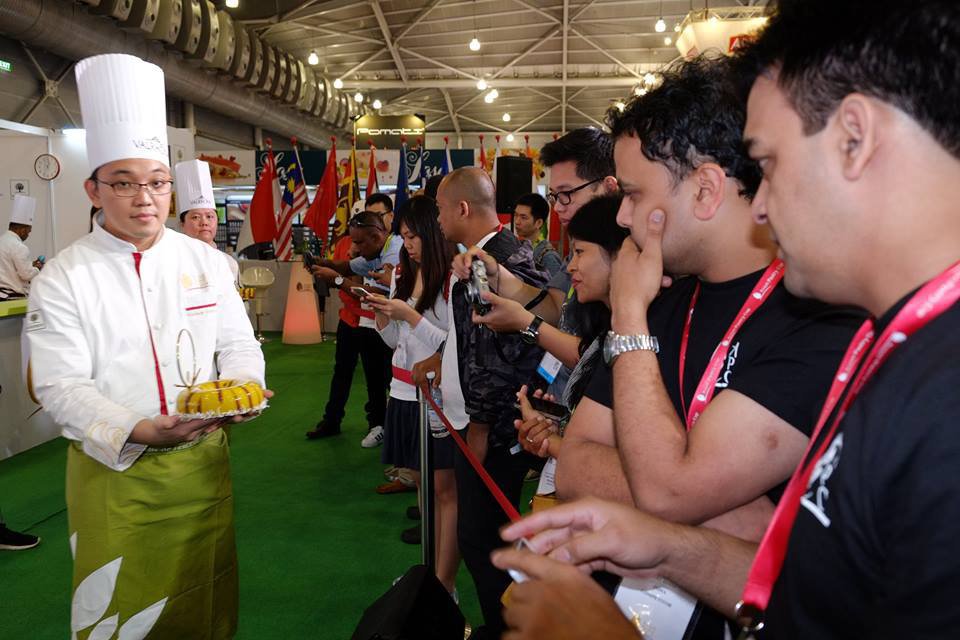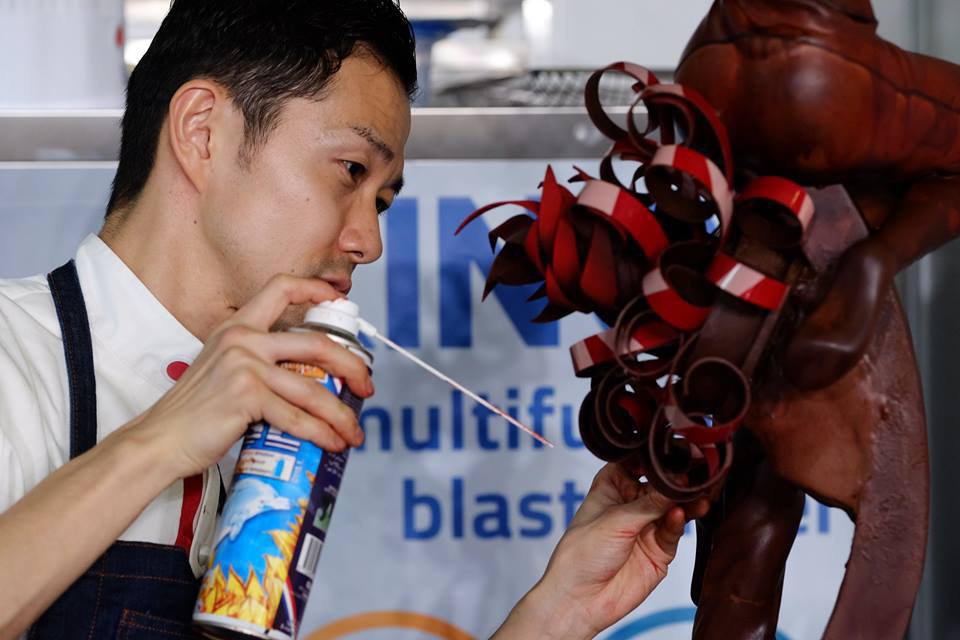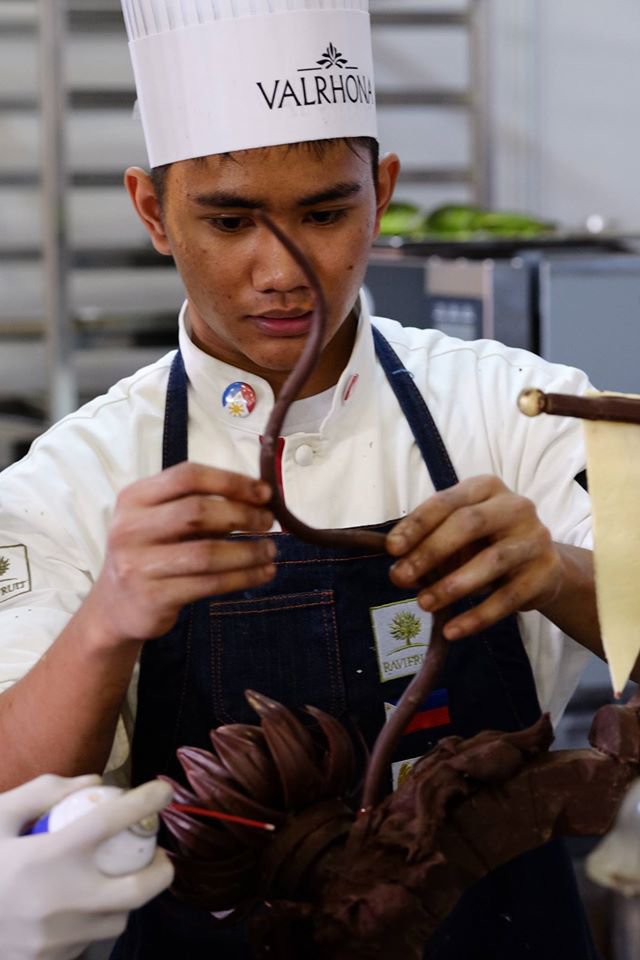 Image source: Facebook