As a film, Force 2 functions on one simple truth: John Abraham's pecs are the world's deadliest weapon. The sooner you make peace with that, the easier it will be to sit through the over two-hour-long Abhinay Deo film.
It's to be noted that Deo is the same director who gave India it's first scatalogical comedy, Delhi Belly. No, there are no shit jokes in this one. But the shit sure hits the fan within the first few minutes of the film when muscled henchmen of a goon do a double take as soon as Abraham takes off his shirt.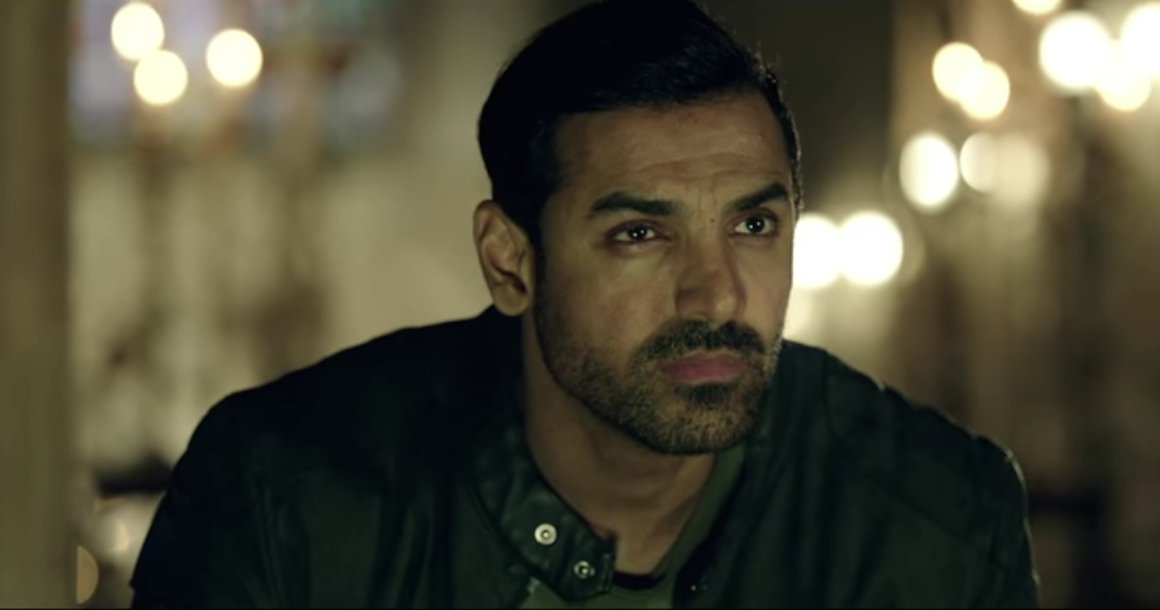 "Main jaunga zaroor par tum logo ko leke jaunga!(I will go, but will take you and go)" bleeps a robotic voice from somewhere deep within the heap of muscle mass that is John Abraham. 
Which brings us to the most important rule of watching a John Abraham film: when you are watching a John Abraham film, be prepared to assume things. 
The onus is on you to assume he is happy, sad or angry. If you expect more complex emotions from him, the joke is on you. The hosts of the comedy show that Abraham walked out of probably didn't know this essential rule, or else they might not have cracked jokes about his acting skills. 
Having said that, I would like to clarify that I have no shame in admitting that I enjoyed Nishikant Kamath's Force (which released in 2012). Yes, it was indifferently plotted and predictably written. But there was something charming about the middle-class sincerity of the film. In many ways, it reminded you of Sunny Deol's 1980s action films like Arjun and Ghayal.
Force 2, tries hard to be sleek spy thriller, on the lines of the James Bond and Mission Impossible films. What it ends up being is a shoddier version of Pierce Brosnan's infamous Pan Bahar advertisement.
It starts off in China, where RAW agents are being sliced open like they are raw cucumbers in a salad. In a glass facade building in Delhi, the top brass of India's external intelligence agency, are predictably at a loss. 
"Kaun kar raha hai yeh sab?" asks the head of RAW with his sleeves folded and brows furrowed. CHINA, you want to scream.
There is a Chinese mole in India, but our intelligence agency knows nothing about that. It takes a Mumbai cop (Abraham) to come and take charge of the situation. He is aided by a RAW agent called KK (Sonakshi Sinha), whose sole purpose is to make RAW look stupid. The Mumbai cop takes gleeful pleasure in rubbing her face in mud, over and over again. Feminists might have a thing or two to say about it.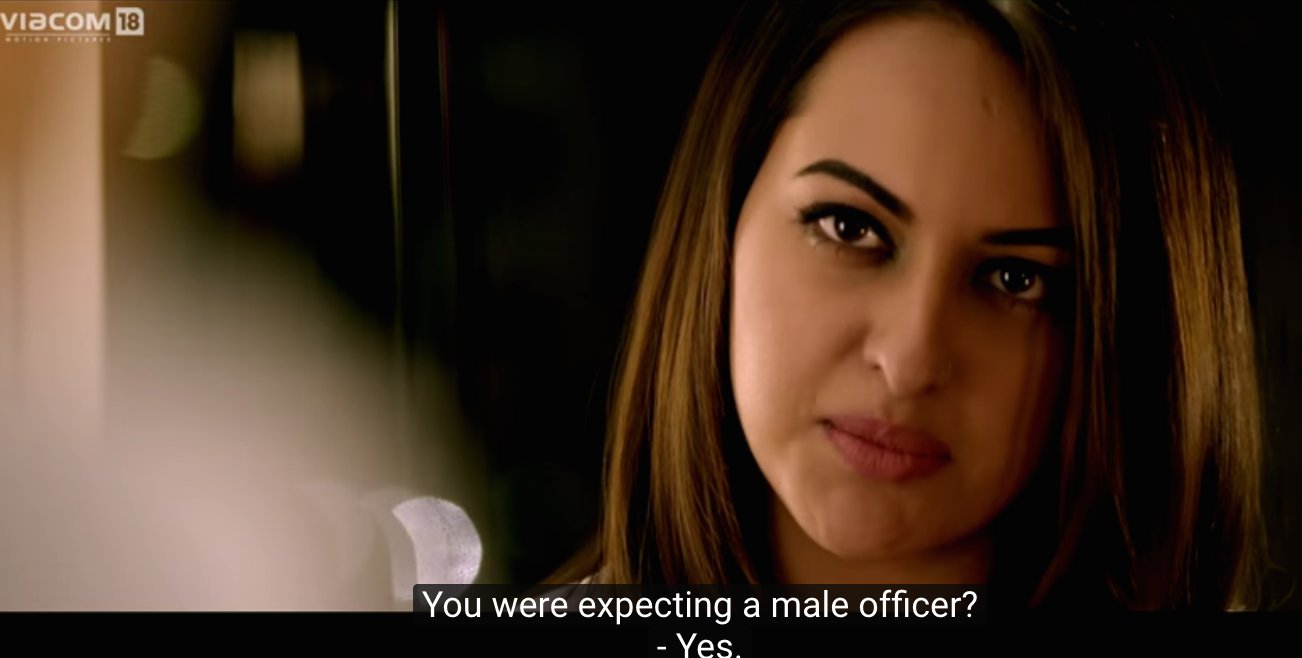 The villain of the film, Shiv Sharma (Tahir Raj Basin) is a puny man who is, incredibly, running a spy syndicate. Bhasin is basically reliving his breakthrough Mardaani character all over again in Force 2. Except he seems to having a hard time justifying his own improbable character to himself. So, he decides to bring in a bit of SRK's manical energy from Darr. It doesn't work.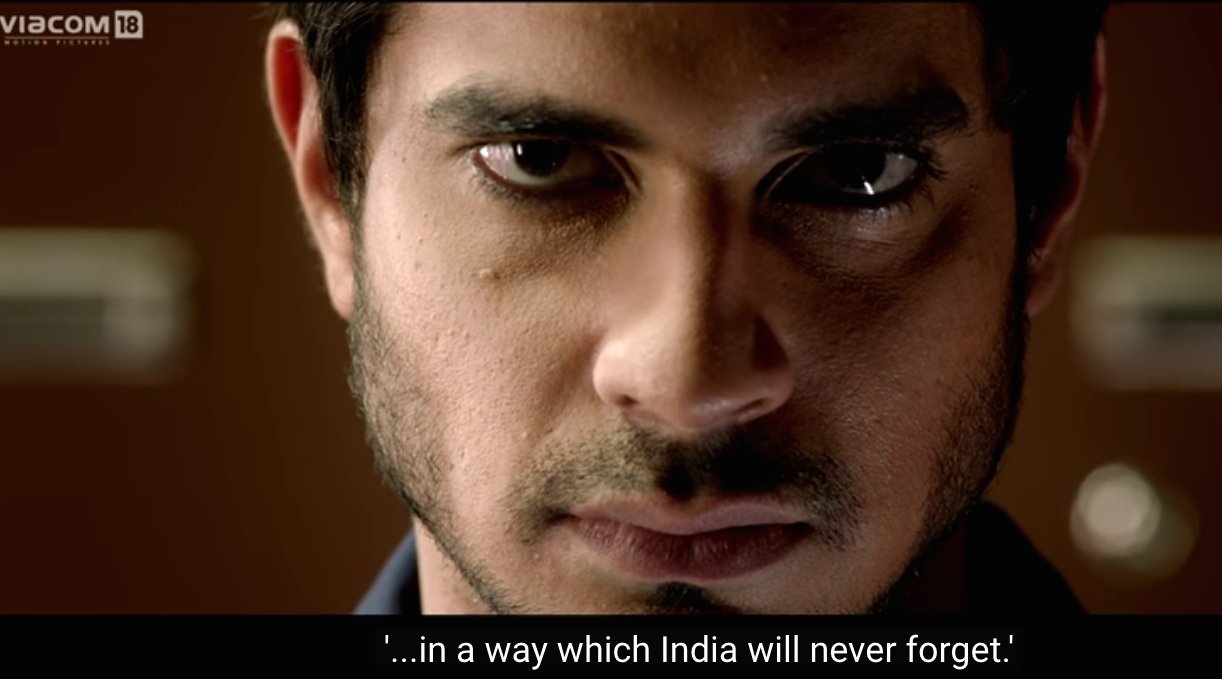 As the action shifts to Budapest, where a grand assassination plan is being laid out, things get more trite and predictable by the minute. Cars tumble off East European highways with alarming regularity and CGI bomb blasts sparkle on the screen like Diwali fireworks in a smoky Delhi sky.
Then of course, there is the mandatory terrace chase sequence. Picturesque terraces of Budapest, which were once the playground of the likes of Daniel Craig and Tom Cruise (Mission Impossible 1 was shot there), now play host to John Abraham and Tahir Raj Basin. Such is life.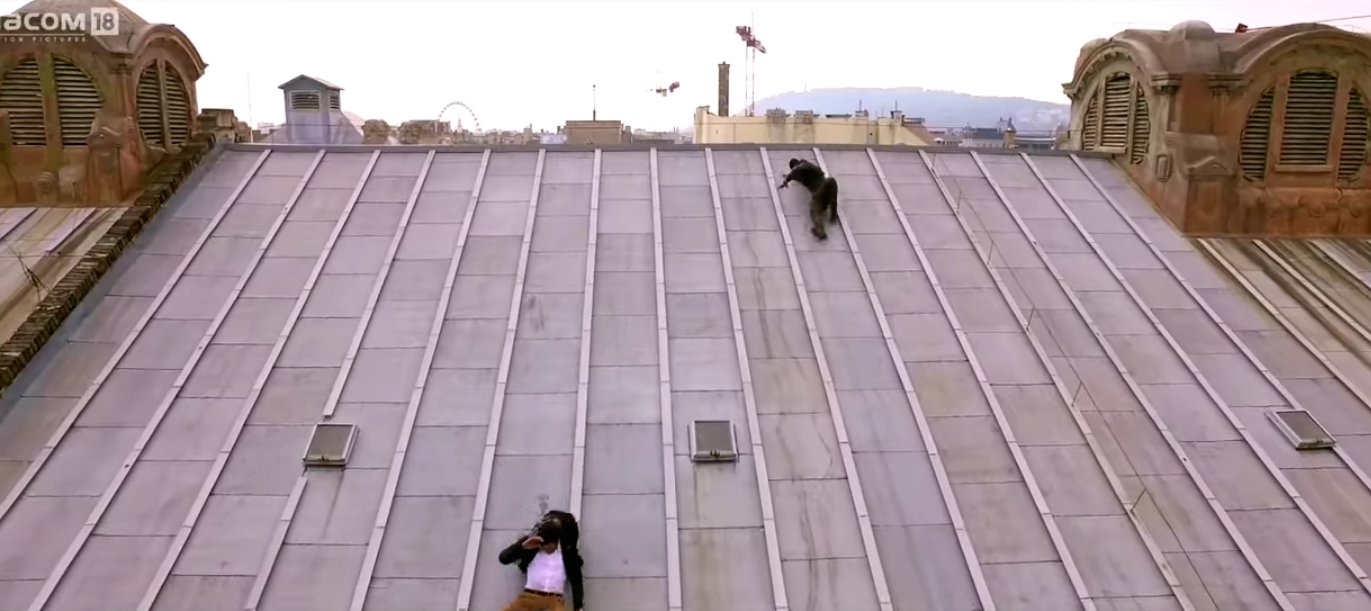 So watch Force 2 only and only for John Abraham's bare torso. It has never seen  a bad day and is more contoured than the plot of this film.