Forest fires have become a regular thing in Uttarakhand. Every year thousands of hectares of forests are gutted due to these deadly widlfires. 
This year too, vast areas of forests were affected in Almora and Nainital and the damage continues as the fires are still on.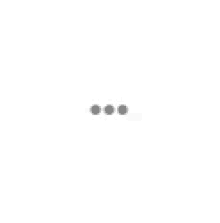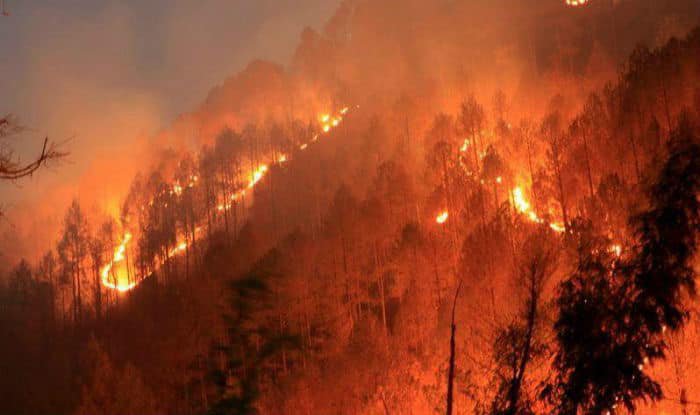 While the State Disaster Response Force and the Uttarakhand Forest Department claims to take effective measures to douse the fire, conditions on the ground level seem to be different.
Dr. PM Dhakate, an IFoS officer from Uttarakhand shared this video on Twitter. 
With no proper equipment in place, workers are apparently using broken trees to douse massive forest fires.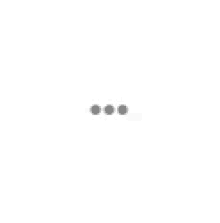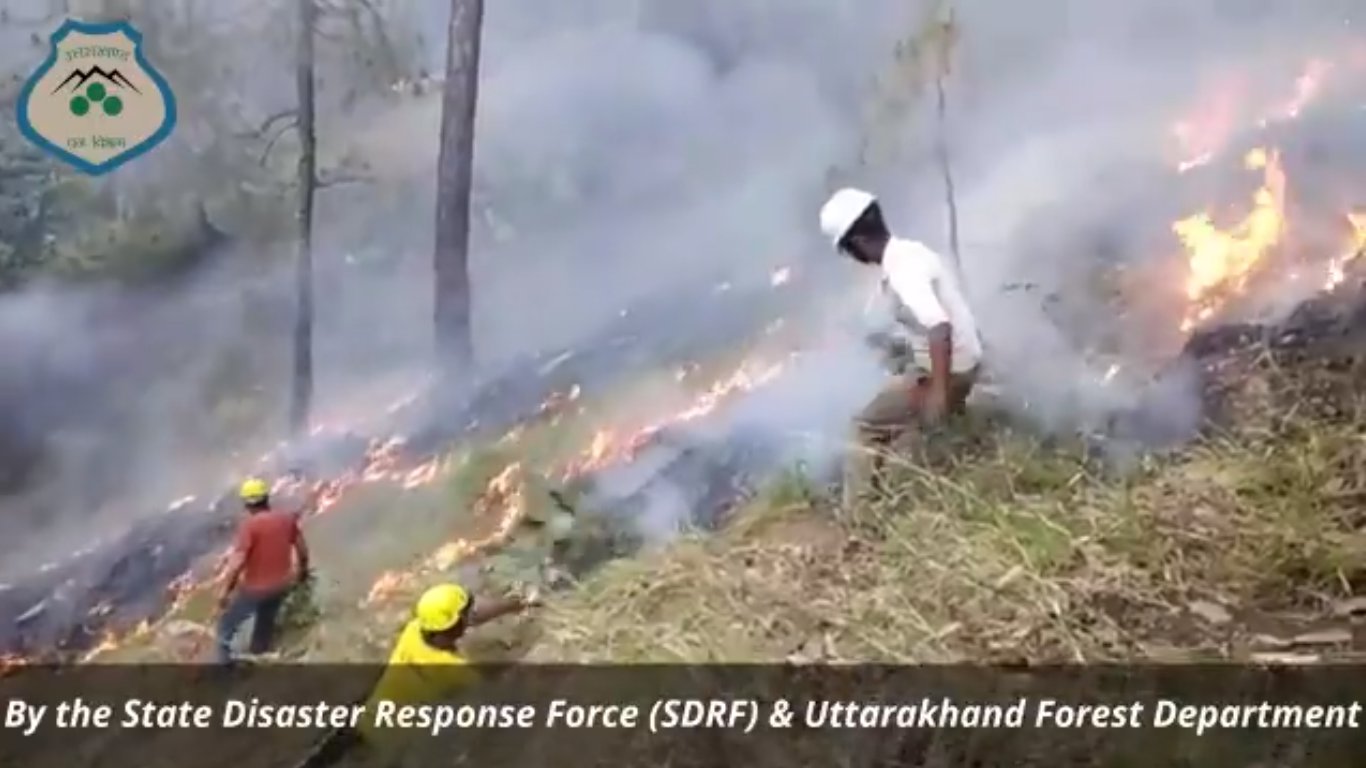 While dousing fire using broken branches is a traditional practice, are we as a country not well-equipped to provide these men adequate resources?
This is locally known as Jhapa technique which is traditional style of forest fire dousing, it involves branches used to beat the forest fire which is the best suitable method in the situation. https://t.co/QAqM87M5gS you could also check out this video for further clarification

— Dr. PM Dhakate (@paragenetics) May 15, 2019
What is enraging is that the department doesn't have fire-proof jackets and boots for the personnel involved in putting off the fire.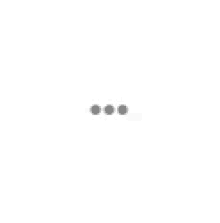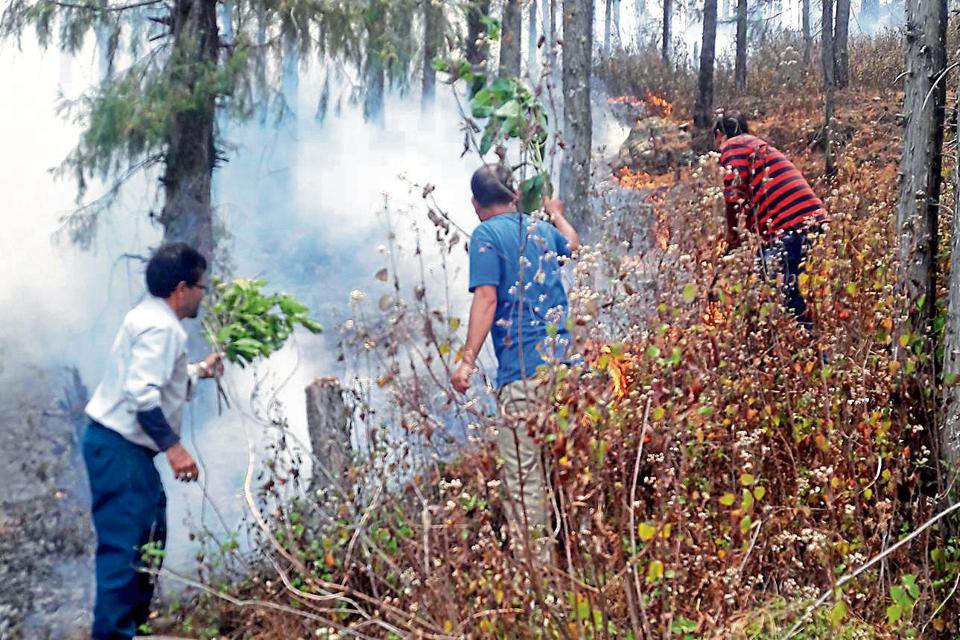 In March 2019, there was a report stating that the department has started procuring equipment to deal with forest fires this season. There's been no update on the same.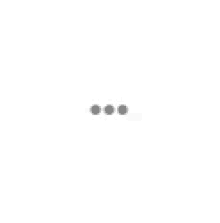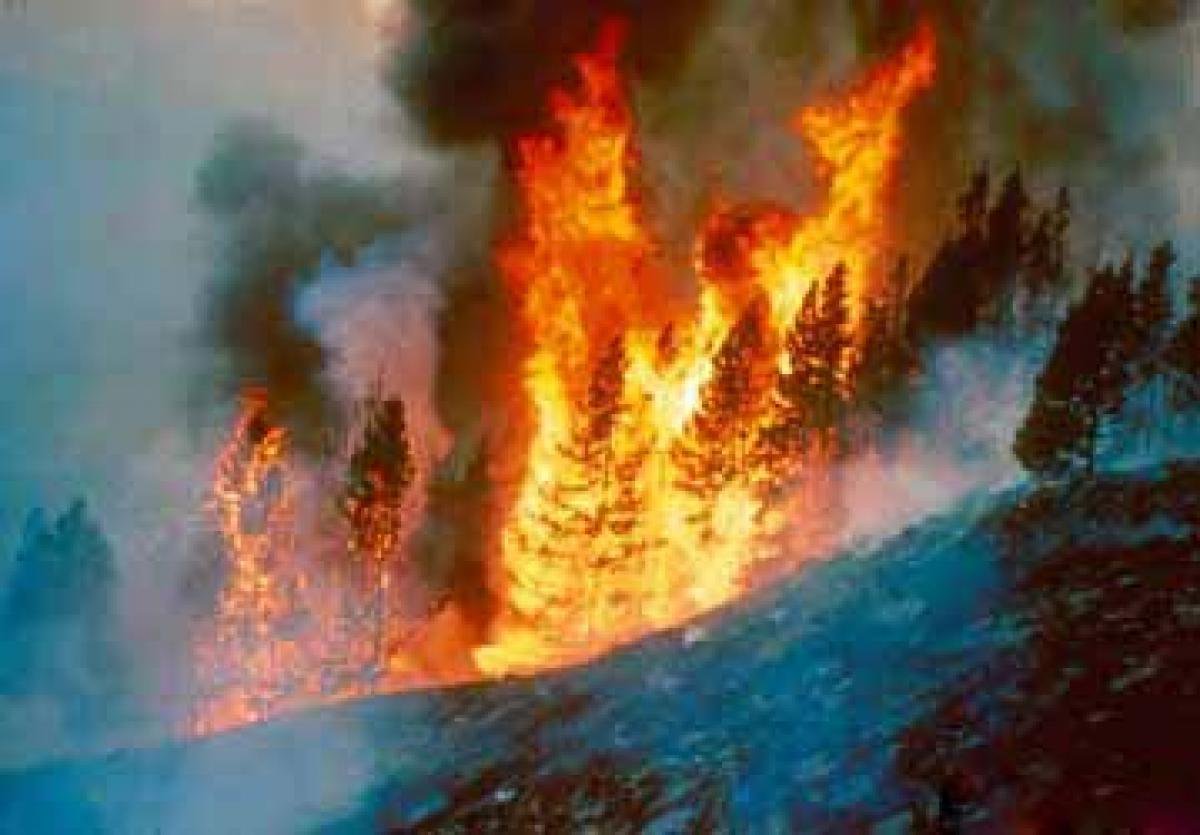 With no resources in hand, workers continue to fight forest fires in difficult and challenging terrain using primitive techniques.
These officials are putting their lives at risk in such harsh and deadly environment and doing whatever they can to stop the fire.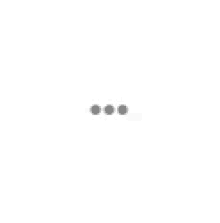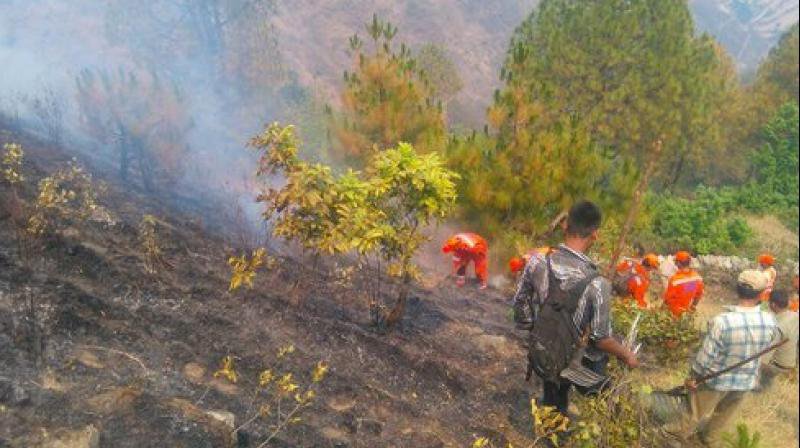 In countries like US, advanced fire-fighting techniques like helicopters spraying fire retardant chemicals are used. These methods are expensive and India is far from adopting them. 
India's fire-fighting policies date back to the British era and it's time to rethink how we manage our forest fires.