India's best known juvenile in conflict with the law, who will be released soon, was NOT the most brutal of those convicted for the rape and murder of the Delhi braveheart.
Before you start raging, see this Times of India report from October 2013 which clearly states that in a confidential order on August 31 the Juvenile Justice Board had expressed disapproval with the media hype over the minor's role.
"According to sources, the board's order made it clear that in their testimonies, neither Nirbhaya nor her male friend singled out the juvenile as the person who had brutally assaulted her with a rod, resulting in an injury that led to her death within a fortnight last December," the report said.
If you try to format your memory, and believe for a moment that the juvenile was not brutal as the government's juvenile justice board has found; it is possible that we can look at him with new eyes. He was guilty of assisting in the rape and murder of the Delhi braveheart, and he has been punished under the law of the land. It is time we stop baying for his blood.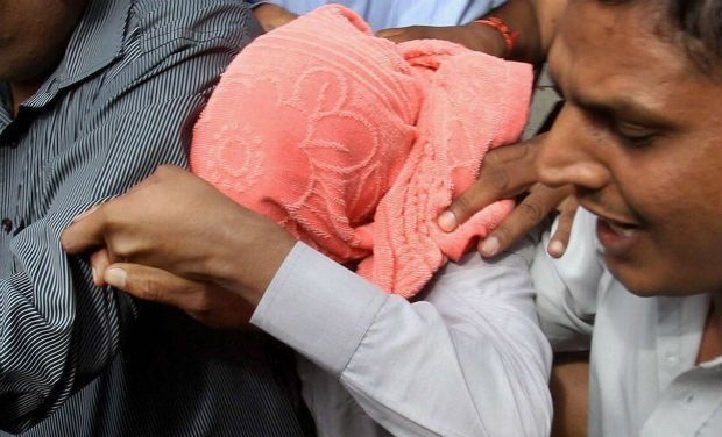 Let's also address a few other questions:
Are crimes by juveniles increasing?
No. Of the nearly 44 crore children in India, the number of children (including those in the 16-18 age group) involved in any kind of crimes was 33,526.
Essentially, the number of children in conflict with law is so small, that the ongoing vilification of the juvenile proves that we are being swayed more by rhetoric than facts.
But are serious crimes by juveniles increasing?
Yes, they are increasing. But at a much slower rate than the media hype would have us believe. In 2012, 1,175 juveniles were booked for alleged involvement in cases of rape. In 2014, this figure increased to 1,989. So, about 800 more juveniles were booked for rape last year. Every case of rape is heinous and intolerable and cannot be condoned. But then a majority of these cases also happen to be of consensual sex or 'making out'. This is because a new law, POCSO, has changed the age of consensual sex from 16 to 18. As a result, these consensual cases are also counted as rapes! In percentage terms the rate of increase in crimes by juveniles is slower than the rate of Indian plate moving towards the Eurasian plate!
Is the Nirbhaya juvenile reformed?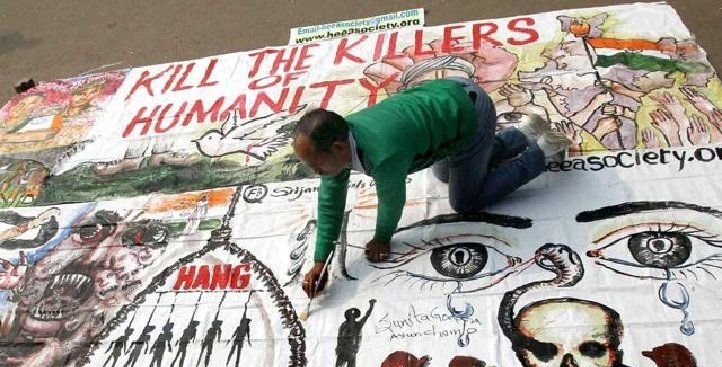 This question cannot be answered in TV debates, online hate campaigns or even by parents of the Delhi braveheart. This question can best be answered by the Juvenile Justice Board on the basis of the feedback given to them by the officers and counsellors working with the juvenile.
The Juvenile Justice Act clearly states that he must be released after three years of imprisonment and the government has to comply with that. After speaking to counsellors, it is clear that the juvenile fears for his own life after coming out given the vicious hate campaign against him.
Again, remember that he was NOT the most brutal of the six convicted of the Delhi rape and murder. It is important to consider that perhaps he is reformed.
Will punishing juveniles in the 16-18 age group, like adults, increase women's safety?
Only God knows! Less than 2,000 juveniles are allegedly involved in rape cases in a country of more than 1 billion people. It is downright dumb to target this group of offenders to control violence against women, which by the way, mostly happens inside our homes.
India is a country where over half the nation's children face child abuse. Crimes against children have been increasing every year and not just because of some juveniles. Last year alone, 36, 735 cases of rapes were registered against adults. The cases involving juveniles were 1,989. In percentage terms, out of the total rape cases, juveniles were booked (not convicted) in only 5.4 percent cases.
Yet, the government wants to punish this group instead of taking meaningful steps to confront adults who are responsible for nearly 95 percent of rapes in the country.
Even women's rights groups are against targeting juveniles. A statement endorsed by several groups led by Jagori, says, "We believe in reformative and reparative rather than retributive justice, which gives a chance for people – including juveniles – to change and turn their lives around."
More than anything, targeting juveniles seems to be the smallest and most insincere effort by the government towards increasing women's safety. In the long run it will only lead to criminalisation of children, because we know that adult prisons are nothing more than 'crime ki pathshalas'.
So, what is the guarantee that the juvenile will not commit more crimes after his release?
It is a smaller possibility than you'd think. Most adults grow through a period of extreme-risk taking, thrill seeking behaviour. Most of them are lucky enough to pass this stage of adolescence without getting involved in serious crimes.
Remember again, the Nirbhaya juvenile was NOT the most brutal. Instead of demonising him, we ought to raise questions about what did the government do for all these three years that he WAS in their custody. Fortunately, whether by action or inaction by the government, fewer juveniles return to a life of crime according to the Home Ministry.
According to data from the National Crime Records Bureau (NCRB), the number of juveniles apprehended for recidivism (repeat offence) came down from 9.5 percent in 2013 to 5.4 precent in 2014.
By the way, of all the juveniles booked for being in conflict with law, as many as 56 percent of juveniles accused of crimes come from families with a maximum annual income of Rs 25,000 (Rs 2,000 per month). And 53 percent of these juveniles are either illiterate or educated only till primary school.
The best way to ensure the juvenile becomes a law-abiding citizen is to first ensure that he is given an opportunity to prove that he is a more responsible man today than he was three years ago. For that we will have to stop brutalising him through our hate campaigns, are we prepared to do that by forgiving him?
(The views expressed are those of the writer)